Marissa Hunt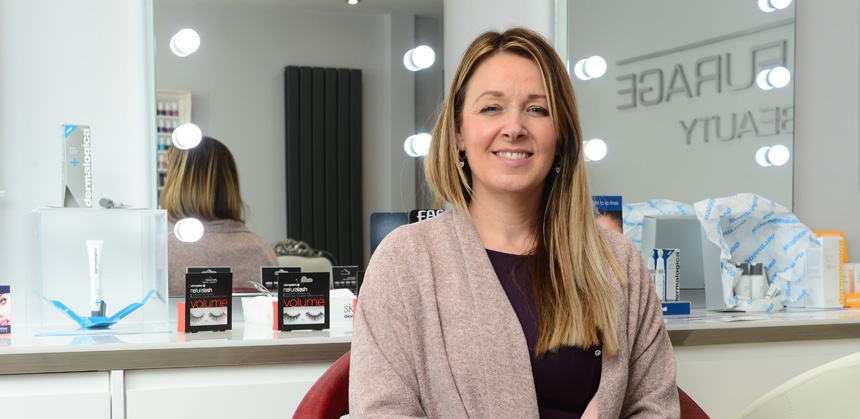 Study Type: School Leaver Vocational
Study Location: The Roundhouse
Subject Studied: Hair

Hair and beauty salon's future is looking good for Marissa
Former Derby College student Marissa Hunt always knew she wanted to run her own hair salon. In fact before she had even finished her studies at the Roundhouse she had set her sights on Effleurage in Langley Mill.
Now, nearly 10 years after first acquiring the business, Marissa has grown the salon to include beauty and has also recently taken on her third Derby College apprentice.
Marissa – whose sister Melanie Morris also trained at Derby College and who also has her own salon – enjoyed her level 2 and 3 courses and worked hard.
Effleurage, now has nine self-employed staff as well as 17 year old apprentice Danielle Fretwell, who first began working at the salon as a 14-year-old Saturday girl.
Although Marissa is fully qualified in hair and beauty, she is currently concentrating on managing the business with a view to continuing to grow the beauty side and create further employment opportunities.
When I started at Derby College I was nearly 30 and I knew exactly what I wanted to do. I was ready to learn. My tutors were very helpful and supportive. They knew I was ambitious and that I wanted to open my own salon and they supported me to achieve my goal. I originally studied at the old Mackworth site but when that closed I moved to the college's new Sensi salon at the Roundhouse, which was very nice.