Jess Monk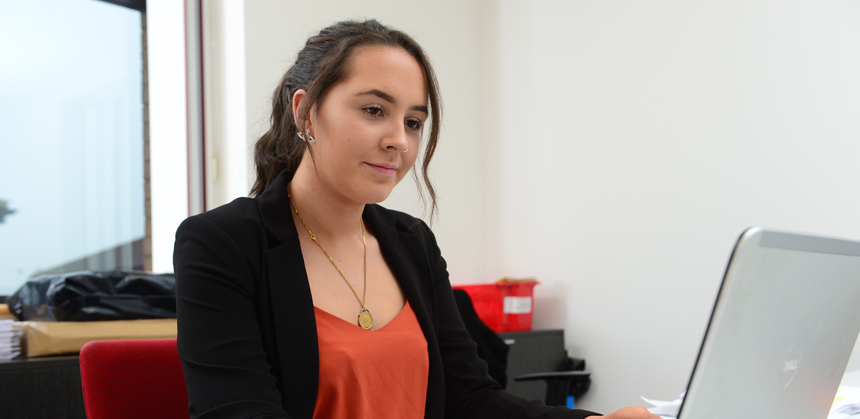 Study Type: Apprenticeship
Study Location: The Roundhouse
Subject Studied: Business,Leadership and Management

Employer shows trust in teenage business admin apprentice Jess
Derby College business administration apprentice Jess Monk is the envy of many of her friends. At just 17, she has an interesting, well-paid job, working with friendly and supportive people who show trust in her abilities.
Jess is on the college's Business Administration level 2 course and in September started an apprenticeship with engineering design consultants Jackson Purdue Lever on Pride Park.
Originally at Derby College to study Health and Social Care, she switched courses when she realised she'd prefer to work in a business environment.
Jess says she has already picked up lots of business knowledge on her course and is thinking about furthering this by progressing to level 3.
Jess also likes that there are other young Derby College learners at Jackson Purdue Lever.
Over the past five years the firm has established strong links with the college through its careers academy, providing work experience to several students.
I'd been working part-time as an admin assistant at Jackson Purdue Lever for about a year before being taken on as an apprentice, so I already knew everyone. I'm given quite a lot of responsibility at work, which makes me feel that my employer trusts me. I'm responsible for ordering all the stationery, for instance. It's important to get it right. I also spend a lot of time writing up reports for the structural survey team and recording information on Excel spreadsheets as well as welcoming visitors to the firm.