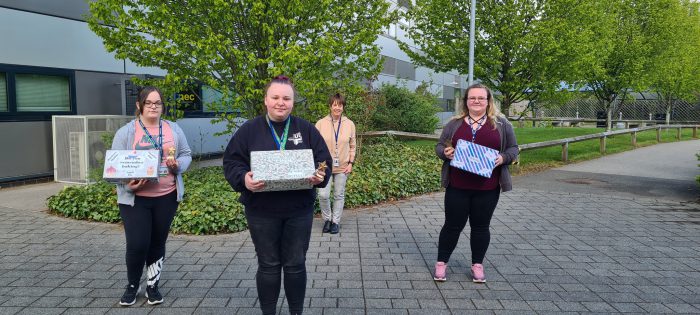 The students, who are based at The Roundhouse technical and professional college in Pride Park, have made three types of boxes which now being delivered to various care homes including Rawthorne Care Home in Alfreton; The Leys in Ashbourne; Sherwood Care Home in Derby; Heanor Park; Alexandra Court in Long Eaton; Bankwood in Belper, Evlaston Lodge in Alvaston and Coxbench Hall near Little Eaton.
The generic Memory Box will be shared by a number of residents with themes ranging from the seaside to memories of Derby County Football Club.
A selection of bespoke boxes have been created for a specific resident to remind them of their favourite things.
And sensory boxes have been designed for people with late stage dementia or with learning disabilities on such activities as baking and gardening.
All the boxes include a range of contents such as photographs, pictures, different textured objects and books which the residents can touch, feel, smell and look at.
The project was launched as part of an Insight into Care industry week, organised by Health and Social Care teaching and work placement staff and involving several local employers including care providers Ashmere Care, Milford Care and Coxbench Hall as well as Skills for Care training company and Derby County Community Trust.
The Care professionals interacted with students with workshops, live chats and videos and students also had the chance to increase their employability skills with e-learning programmes on subjects such as care plans, personal care and infection control.
Milford Care sponsored four trophies which have been presented to outstanding students from each group.
They were:
Lily Howell (17), who has recently started a clinical apprenticeship at the University Hospitals of Derby and Burton NHS Foundation Trust and who created a sensory gardening box
Lauren Meakin (18) from Sandiacre who created a bespoke memory box for a resident at Coxbench Hall – based on her favourite activities throughout her life
Rosie Cooke (18) from Ilkeston who created a sensory box full of different scented items, fabrics and pictures
Courtney Russell (17) from Alvaston whose box was inspired by her own love of baking
Milford Care HR Officer Emily Evans said: "Milford Care work closely with Derby College to encourage and support the next generation of carers and nurses. The thought and creativity that went into these memory boxes are testament to these dedicated students and their commitment to improve the lives of residents."
Health and Social Care placement officer Sarah Sisson concluded: "Memory boxes are a lovely way to stir memories of people's younger days, prompt conversations and boost feelings of happiness and comfort.
"The students have done an incredible job to research their chosen theme and create the beautifully decorated memory boxes full of so many different items.
"I am sure that these will bring a great deal of comfort and joy to care home residents who themselves have faced so much isolation during the pandemic.
"With many work placements unfortunately curtailed during the pandemic, we wanted to work with various employers in the sector to create a practical activity for Level 2 and Bridging programme students so they could put theory learnt into practice.
"We plan to repeat the activity with next year's students who we hope will also be able to meet some of recipients to get personal inspiration for their memory boxes."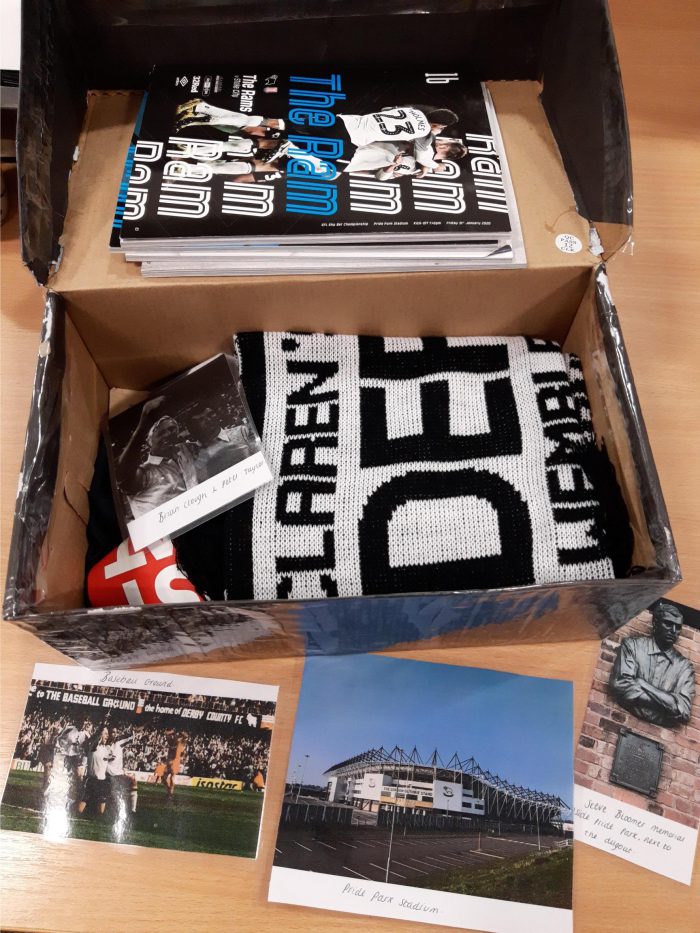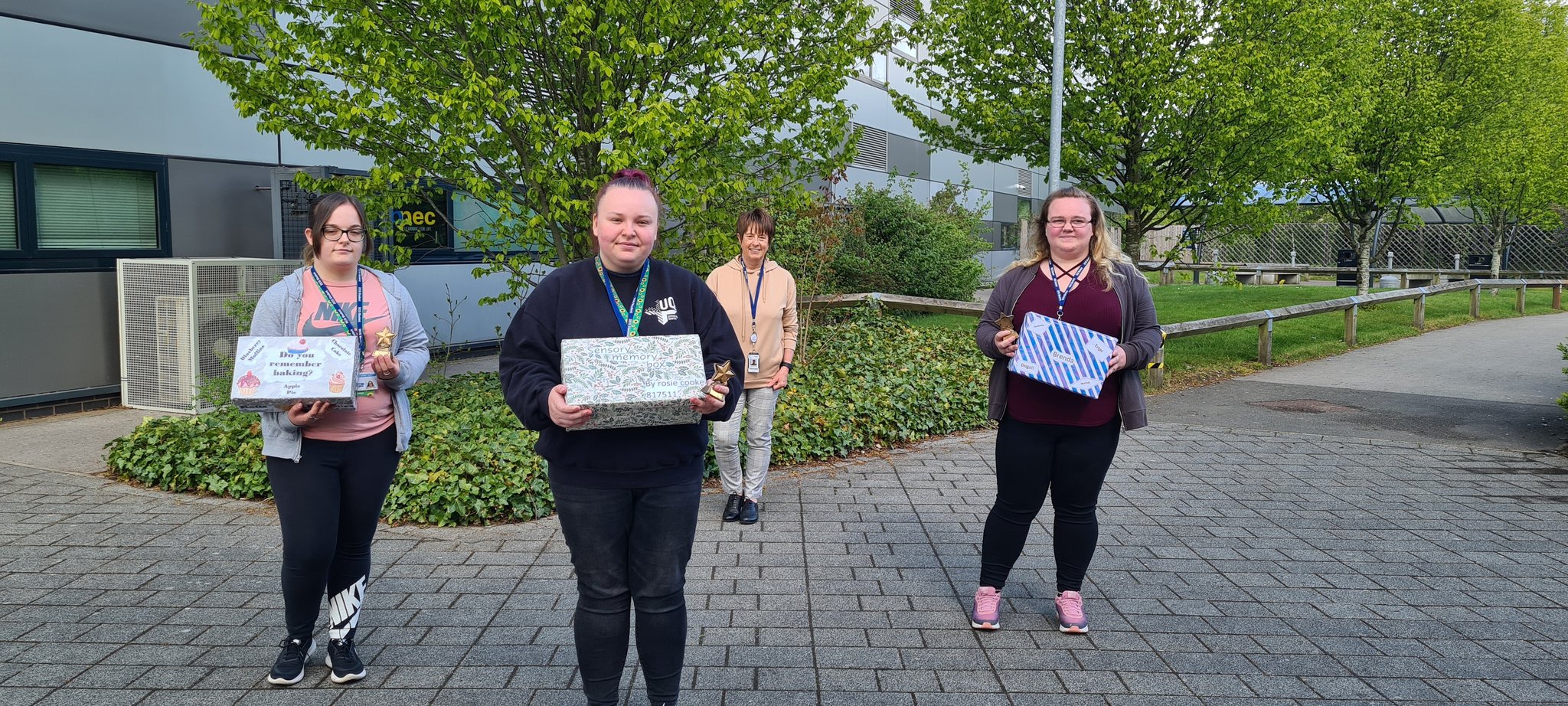 Tagged in: