HTQ in Software Development
Higher Technical Qualifications (or HTQs) are Level 4 and 5 qualifications that are specifically developed with employers and businesses.
Course Summary
Subject Area:
IT, Digital Skills and Computer Science
Higher Education
Full Time or Part Time:
FT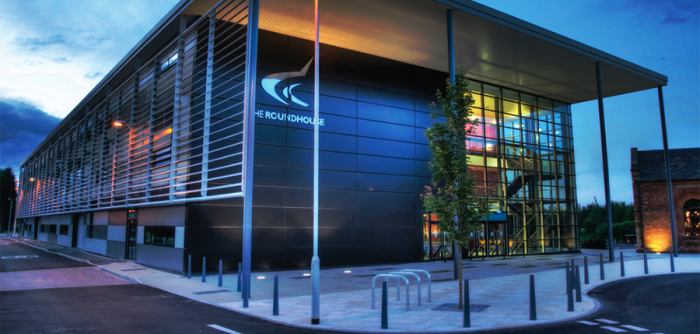 Apply now at: https://www.derby-college.ac.uk/course/htq-in-software-development
Course Information for Students
Who is this course for?
This HTQ is ideal for school-leavers (18+) who are looking for an alternative to degrees or apprenticeships.
It is also a smart move for anyone looking to upskill and gain a qualification, whether they are already in employment or looking to retrain.
Entry Requirements
Successful completion of the Digital T Level: Digital Production, Design and Development: Merit/B/C
Three A-levels graded C or above
Level 3 qualification at Merit grade or above
English/Maths GCSE grade 4/C or above
Relevant workplace experience will also be considered
All applications are considered on an individual basis. If you do not meet the entry requirements, you may be offered a place on the HTQ bridging course, prior to starting the HTQ.
What will you learn?
Based within our Institute of Technology – subject to validation and approval – you will study topics such as:
Foundations of Computer and IT Systems
Computational Mathematics
Programming
Data Driven Systems
You will also be provided with the opportunity to build on your soft skills, through individual and team-based projects.
How will you learn?
Face to face, with elements of remote delivery. You will experience workplace simulations, virtual workplaces and work experience.
What will you need to bring with you?
How will you be assessed?
Practical and written assessments

Individual and team-based project work
The HTQ is currently subject to validation and approval.
Where next?
HTQs have been designed with employers to get you ready for work. It means that, once you've completed your HTQ, you'll be ready to jump straight into your chosen career. There are also often clear pathways to progress to further study from HTQs for those who want to pursue a degree.
Who do you contact for more information?
For more information, contact Derby College Group on 0800 0280289 or enquiries@derby-college.ac.uk
Disclaimer
In line with the Consumer Act and our Student Protection Plan, we reserve the right to close a course – if there are insufficient student numbers to make the course financially viable.
Course Information for Employers
Information for Employers
If you are an employer and would like to know more about the apprenticeships and professional training we deliver or how you can get involved in co-creating and co-delivering the curriculum, please contact us via email on businessenquiries@derby-college.ac.uk, call us on 01332 387 421 or visit our employer pages here.
Career Information
This course could lead to one of these careers...
Other Science, Engineering and Production Technicians
£26672
IT Engineers
£25410
Programmers and Software Development Professionals
£35847
Information Technology and Telecommunications Directors
£60862
IT Operations Technicians
£28524
More Careers Information at: https://www.derby-college.ac.uk/career-pathways
DCG Success Stories
Discover how our students have achieved success. Their hard work and dedication to learning has enabled them to succeed in rewarding careers or progress onto higher education. We encourage progress and aspirational outcomes by guiding people onto learning pathways that lead to positive destinations. Our students have gone on to achieve great things since leaving the College. We would like to share some of their inspiring success stories with you. Get Started...
Use our online application form to apply for this course.
Course Information Last Updated On: March 15, 2023 12:26 pm