Foundations in Web Development
The front end developer is responsible for everything you see on a website. This course will equip you for the role, by introducing front end software development and key UX techniques.
Course Summary
Subject Area:
IT, Digital Skills and Computer Science
Adult and Community
Location:
Joseph Wright Centre
Full Time or Part Time:
PT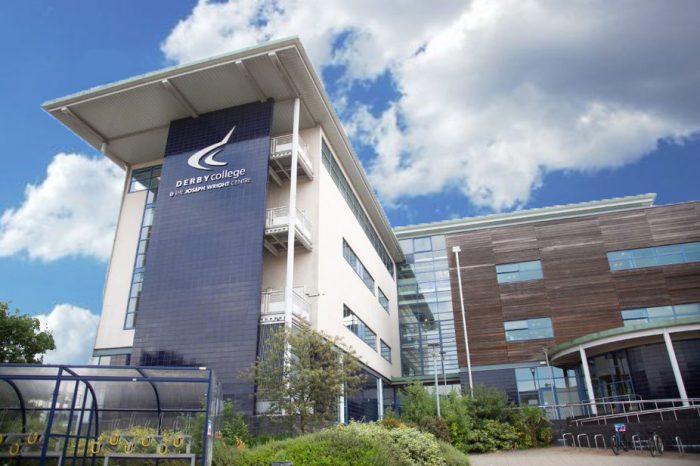 Apply now at: https://www.derby-college.ac.uk/course/foundations-in-web-development
Course Information for Students
Who is this course for?
You may be new to web development and looking to become comfortable in website design or you may be looking to upskill and improve your existing knowledge. This course will help you create the elements and features that are immediately visible to the end-user or client of a website, including styling, images, text, alignment, navigation, colours and so on. You will learn how to ensure that the user experience is as seamless as possible. You will also explore how to assist with debugging and add to the overall design of a website.
Entry Requirements
There are no formal entry requirements.
What will you learn?
Develop competency with HTML, CSS and JavaScript
Introduction to programming (JavaScript) and the need for programming languages
Apply best practices in responsive design and progressive enhancement
How will you learn?
All sessions will be delivered remotely. Throughout the course you will learn about:
Web standards and best practices (such as accessibility and cross-browser compatibility) – the Internet, Networks, Addressing, Routers (and redundancy), Packets, HTTP and DNS
HTML: the language that gives web content structure and meaning
CSS: the language used to style web pages
JavaScript: the scripting language used to create dynamic functionality on the web
Tooling that is used to facilitate modern client-side web development
This will provide you with the skills and knowledge to design and create a simple app and to build an interactive website.
What will you need to bring with you?
Access to a computer that has Microsoft Teams installed
A compatible browser that supports CSS Grid Layout
How will you be assessed?
You will be assessed via a practical portfolio of evidence
Where next?
Who do you contact for more information?
For more information, contact Derby College Group on 0800 0280289 or enquiries@derby-college.ac.uk
Course Information for Employers
Information for Employers
If you are an employer and would like to know more about the apprenticeships and professional training we deliver or how you can get involved in co-creating and co-delivering the curriculum, please contact us via email on businessenquiries@derby-college.ac.uk, call us on 01332 387 421 or visit our employer pages here.
Career Information
This course could lead to one of these careers...
Web Design and Development Professionals
£24830
IT Operations Technicians
£28524
More Careers Information at: https://www.derby-college.ac.uk/career-pathways
ERROR -cURL error 28: Operation timed out after 5001 milliseconds with 0 bytes received Get Started...
Use our online application form to apply for this course.
Course Information Last Updated On: June 15, 2022 11:27 am