CPCAB Level 3 Certificate in Counselling Studies (* Free if you are eligible for funding)
This qualification is for people who have already acquired a recognised qualification in counselling skills.
Course Summary
Adult and Community
Full Time or Part Time:
PT
Days/Times:
17:00 - 21:00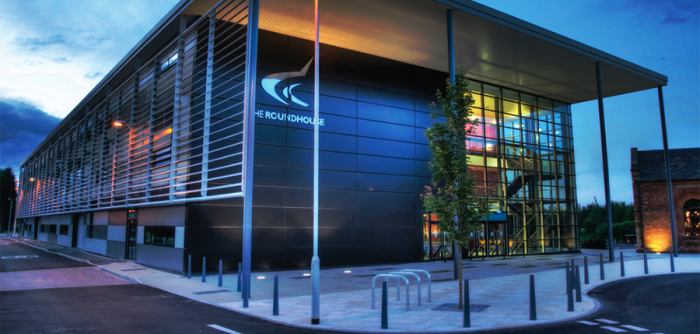 Apply now at: https://www.derby-college.ac.uk/course/cpcab-level-3-certificate-in-counselling-studies-free-if-you-are-eligible-for-funding
Course Information for Students
Who is this course for?
This qualification is for people who have already acquired a recognised qualification in counselling skills and want to:
take the next step in training to become a counsellor
learn more about counselling theory, ethics and mental health
be prepared for work as a professional counsellor in an agency setting
*You can be funded for this course if you are unemployed or earn less than £18,525.
Entry Requirements
You must be over 19 and have undertaken counselling skills training such as our Level 2 Certificate in Counselling Skills or equivalent units/qualifications involving at least 90 Guided Learning Hours.
You must also :
have emotional stability
have an ability to form a counselling relationship
have awareness of difference and diversity
be able to cope with the course content
be able to identify reasons for training beyond just personal development
be motivated towards developing as a counselling practitioner
provide references
What will you learn?
You will study the following topic areas and learning outcomes:
Prepare to work within an ethical framework for counselling
Understand the counselling relationship
Understand difference and diversity issues to develop empathic understanding
Work within a user-centred approach to counselling
Use counselling theory to develop self awareness in counselling practice
Understand theories of counselling and mental health
Use feedback, reflection and supervision to support counselling studies
How will you learn?
This course will be delivered on-site.
What will you need to bring with you?
You may wish to purchase supportive texts. However, it is not expected that there will be other costs associated with this course, other than stationery.
How will you be assessed?
Assessment is through a variety of methods, including assignments, self reflections and reviews, peer feedback, projects and presentations, and tutor observations of your (simulated) counselling practice.
There is also an external assessment undertaken under exam conditions, which is then marked externally by the awarding organisation.
Where next?
Further Study
Once you have completed this course, you may wish to continue your training journey towards becoming a fully qualified/practising counsellor by progressing to the Level 4 Diploma in Therapeutic Counselling.
Careers
This qualification does not lead directly to employment. It is designed as pre-practitioner training for professional counselling qualifications. However, it could lead to employment in a related field and will enhance your skills if you are in a current people-related employment role.
Who do you contact for more information?
For more information, contact Derby College Group on 0800 0280289 or enquiries@derby-college.ac.uk
Course Information for Employers
Information for Employers
If you are an employer and would like to know more about the apprenticeships and professional training we deliver or how you can get involved in co-creating and co-delivering the curriculum, please contact us via email on businessenquiries@derby-college.ac.uk, call us on 01332 387 421 or visit our employer pages here.
Career Information
Sorry - no lmi data
More Careers Information at: https://www.derby-college.ac.uk/career-pathways
DCG Success Stories
Discover how our students have achieved success. Their hard work and dedication to learning has enabled them to succeed in rewarding careers or progress onto higher education. We encourage progress and aspirational outcomes by guiding people onto learning pathways that lead to positive destinations. Our students have gone on to achieve great things since leaving the College. We would like to share some of their inspiring success stories with you. Get Started...
Use our online application form to apply for this course.
Course Information Last Updated On: September 4, 2023 10:11 am