Certificate for Higher Level Teaching Assistants
The Level 4 Certificate for Higher Level Teaching Assistants is aimed at qualified teaching assistants who wish to progress to a HLTA role.
Course Summary
Subject Area:
Teacher Training, Coaching and Mentoring
Adult and Community
Full Time or Part Time:
PT
Days/Times:
TUESDAY 17.00 - 20.00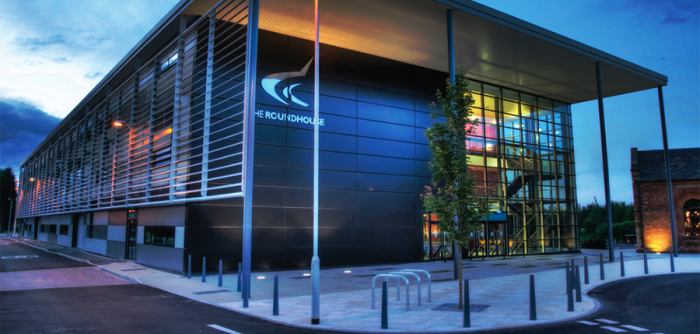 Apply now at: https://www.derby-college.ac.uk/course/certificate-for-higher-level-teaching-assistants-2
Course Information for Students
Who is this course for?
Have you worked in learning support for a period of time? Are you passionate about your role in developing educational opportunities for future generations? Are you now supporting teachers and other professionals, perhaps delivering some planned lessons? Would you like to develop your skills and knowledge further and be recognised for the hard work you already do? Do you wish to enhance your expertise in supporting learning and gain a professional qualification? Then this is the course for you.
The Level 4 Certificate for Higher Level Teaching Assistants is aimed at teaching assistants who wish to progress to a HLTA role.
DCG has an excellent track record for high-calibre, inclusive teaching and learning. We strive for excellence and deliver superb lessons, support and feedback as well as continuous professional development.
Completing this course with us gives you a Level 4 qualification, exclusive access to high-quality course resources, library and career development services, as well as a busy Student Union with all the benefits and discounts that come with membership.
A course completed with Derby College Group sets you a cut above the rest. Our reputation for developing excellent teaching assistants is very good, and our pass rate is 100% consistently.
What are the benefits?
You will develop knowledge and effective skills in handling the challenges that you are likely to encounter
Your school will secure additional high-quality support for pupils and staff
Children and young people in education will benefit from effective professional support to maximise their potential
Entry Requirements
You must be aged 19 or over and have evidence of:
Usually at least a grade C/4 in GCSE English and Maths
Employment and experience in a teaching assistant/learning support role – part time or full time – within a school or provider setting (EYFS is allowed)
The full support of your head teacher/line manager – a supporting letter will be needed at interview stage
Significant experience in working as a teaching assistant with a range of children and young people
Capacity to attend College fortnightly for three hours in the evening
Confidence in using standard IT equipment
Ability to work at Level 4
Our courses require a minimum of 12 enrolments to run. You will be notified one week prior to the start date if the course is NOT going to run.
What will you learn?
You will develop knowledge, skills and professional behaviours holistically during this course, and use your experience and employment to practise what you learn. Your work in classrooms with children, young people or adults is critical in enabling you to apply theory to practice. Alongside this, you will work towards your Level 4 qualification, thematically studying the following units:
Professional Knowledge and Development for Higher Level Teaching Assistants
Child Development and Wellbeing
Supporting Children and Young People with Special Educational Needs
Promoting Children's and Young People's Positive Behaviour
Working with Individuals and Groups of Learners
Positive Working Relationships
Curriculum Planning, Monitoring, Delivery and Assessment
A Level 4 qualification requires you to engage in academic reading and writing and to adopt Harvard referencing systems. We will support you to develop or refresh your academic writing skills during this course.
How will you learn?
This course will be delivered on-site.
What will you need to bring with you?
How will you be assessed?
A range of assessment methods is used, including group presentations, group tasks, academic posters, written tasks, professional discussions, assessment of skills during observations of your practice in your school, reflective practice, and professional and personal development plans. The assessment methods used are designed for you to experience what your learners may experience, and will build your academic skills, communication and confidence.
Where next?
Once you have completed the HLTA course, you can:
Progress in your current job role
Advance to a Foundation Degree (Teaching Assistants, Early Years, Children and Young People or SEND Pathway)
Develop a teaching career
There are also other opportunities/courses you may want to progress to:
Level 2 Award in Specific Learning Difficulties
Level 3 Certificate in Assessing Vocational Achievement
Level 4 Award in Internal Quality Assurance
Level 5 Specialist in Teaching Disabled Learners
For those teaching in the FE sector:
Level 3 Award in Education and Training (14+)
Level 5 Certificate in Education (14+)
Level 7 PGCE (14+)
Who do you contact for more information?
For more information, contact Derby College Group on 0800 0280289 or enquiries@derby-college.ac.uk
Course Information for Employers
Information for Employers
If you are an employer and would like to know more about the apprenticeships and professional training we deliver or how you can get involved in co-creating and co-delivering the curriculum, please contact us via email on businessenquiries@derby-college.ac.uk, call us on 01332 387 421 or visit our employer pages here.
Career Information
This course could lead to one of these careers...
£0
£0
£0
£0
£0
£0
£0
More Careers Information at: https://www.derby-college.ac.uk/career-pathways Get Started...
Use our online application form to apply for this course.
Course Information Last Updated On: March 22, 2023 4:15 pm