Towards Work
Are you looking for support into work, education or training?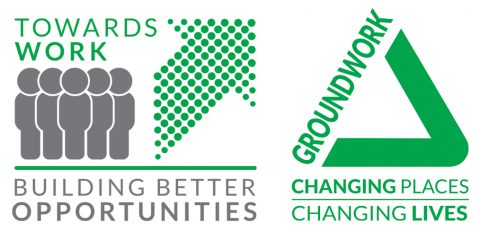 Our team will support with those vital steps to overcome barriers
Housing – transport – clothing – childcare – training – equipment – workshops – mentoring – mental health care – and more!
Through a personalised service we will help you on the path Towards Work
What Can Towards Work Do For You?
We will help you get closer to work or training in the following ways:
Our Work Coaches will work with you to agree the support you need to get you closer to your goals
We will help you to remain in work or training once you have secured a place by working on some of the barriers you face
We will support you to feel more confident and ready to look for the right opportunities for you
We will provide you with a Personal Budget to help you access work. It can be used for things like child care, work equipment, training, bus passes, clothing and much more!
Contact the team today to discuss how you can begin your journey TOWARDS WORK
Tel: 07850 503197 or 07850 503199
Vicky.Allsop@derby-college.ac.uk Hafeez.Aziz@derby-college.ac.uk
The Towards Work project is part of the national Building Better Opportunities Programme.
Jointly funded by the National Lottery Community Fund & the European Social Fund
Derby College, is one of a partnership of local organisations delivering the Groundwork Greater Nottingham, Towards Work, Building Better Opportunities programme across Derby Derbyshire, Nottingham and Nottinghamshire, jointly funded by the D2N2 Local Enterprise Partnership's European Social Fund (ESF) allocation and the National Lottery Community Fund.
We aim to support with those vital first steps towards gaining employment and overcoming barriers through a personalised service and support.
Our team is committed to:
Supporting people to overcome personal barriers to employment and training, by providing an all-inclusive package of support to those most at risk of social exclusion
Providing an In-Work Support service to ensure employment once obtained is sustained
Providing a person-centred, tailored service particularly for;
People out of work or economically inactive
People aged over 50
Young people not in education, employment or training
Women returning to work or who have never worked
Offering specialist support from our partnering BAME organisations, mental health and disability specialists for those in need of additional provisions
Towards Work offers bespoke, personalised and tailored solutions to support an individual's journey to personal progression and employment. Linking individuals with specialist local support and continued In-Work services resulting in job retention.
Having enrolled on to the programme Towards Work successful participants will:
Secure employment
Access education or training
Become economically active
To receive support from the Towards Work team contact the team today to discuss how you can begin your journey TOWARDS WORK
Tel: 07850 503197 or 07850 503199
Vicky.Allsop@derby-college.ac.uk Hafeez.Aziz@derby-college.ac.uk
Find out more about Towards Work:
https://www.groundwork.org.uk/Sites/nottingham/website/towards-work-building-better-opportunities