James Lanser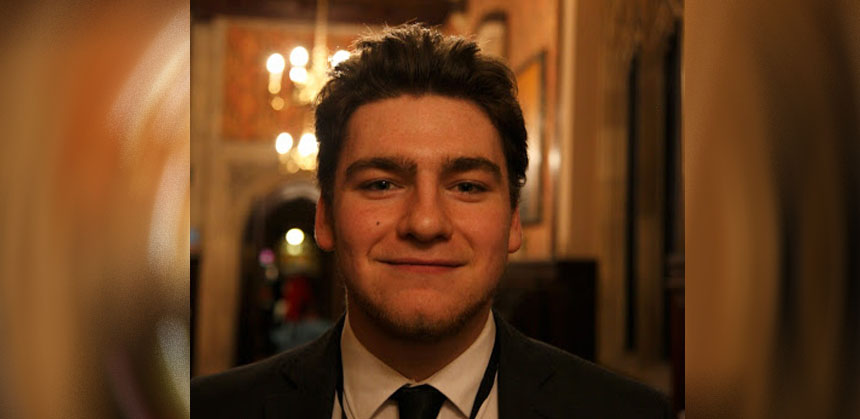 Study Type: School Leaver Academic
Study Location: Joseph Wright Centre
Subject Studied: A Levels

Politics high-flier James votes for Derby College
Former A-level student James Lanser says Derby College was "pivotal" in giving him the impetus to pursue a career in politics.
The 21-year-old, who is currently studying for a politics degree, says one option for his future is to become an MP.
James has worked for a semester as a parliamentary researcher intern to Shadow Minister of State for Digital Economy Liam Byrne.
He said Derby College played a crucial role as he stayed on at school following his GCSEs, only to find that the sixth form did not suit his style of learning.
James was attracted to the college's A level in government and politics – a subject area which is not offered by all sixth forms and further education establishments.
He also studied law and geography. James said he found the atmosphere at college less stressful than school and liked the way "we were treated like young adults."
He added that he also gained valuable life skills and the environment helped his transition into university life.
Passing with two As and C, James gained a place studying for a politics degree at the University of Hull.
He said the experience of his Westminster internship, seeing the workings of Parliament close up, was a privilege that will stay with him as he progresses in his career.
James, who is an active member of a political party, said he had an open mind about his career path.
The options included becoming an MP; working in Westminster; staying in academia and taking a Masters, or perhaps working in an NGO (Non Governmental Organisation).
He said: "It's a good question about what career route I'll eventually take. I'm keeping the options open at this stage."
Derby College was pivotal for me. I do believe, genuinely, that without it I wouldn't be where I am today. The tutors were always very helpful. I still go back whenever possible. A few weeks ago I gave a speech to politics students at an event at De Montfort University, and in the New Year I'm going to go in and give another speech about what it's like to work as a parliamentary researcher in Westminster. I am very thankful for what they did for me.