Transition to T Level – Level 2
This new study programme is directed towards candidates who wish to work within the business and management or finance industry at a technical level.
Course Summary
Subject Area:
Business, Leadership and Management
School Leaver - Vocational/Technical
Full Time or Part Time:
FT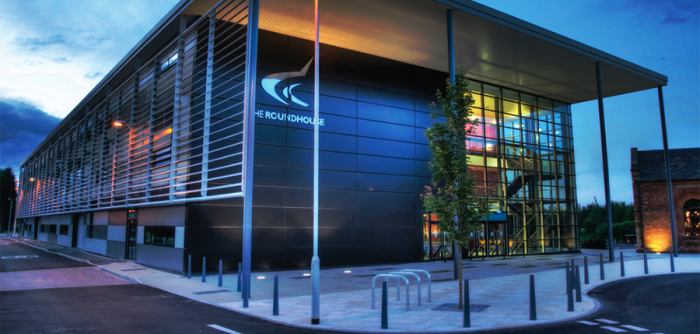 Apply now at: https://www.derby-college.ac.uk/course/transition-to-t-level-level-2
Course Information for Students
Who is this course for?
This new study programme is directed towards candidates who wish to work within the business and management or finance industry at a technical level. It allows progression to a Level 3 T Level, Level 3 National Extended Diploma in Business, employment or an apprenticeship. The programme also allows for a GCSE resit in Maths.
The emphasis of this dynamic course is on developing all-round knowledge and practical business skills, together with an understanding of the roles people undertake within business. This includes Marketing, Leadership and Management, Finance and Legal, Administration, Customer Relations/Customer Service, Personal Selling and Sales, Business Ownership types as well as Enterprise and Entrepreneurship. You will also take part in an employer-set project and work experience (this may be continuous throughout the academic year or on a block placement).
For more information on T Levels, please visit:
https://www.gov.uk/government/publications/introduction-of-t-levels/introduction-of-t-levels
Entry Requirements
You need:
GCSE English Language graded 4/C or above
Three further GCSEs graded 3/D or above (Maths should be graded at least 3/D)
A vocational qualification at Merit grade or above would be considered but it should be accompanied by GCSE English Language 4/C or above and GCSE Maths graded at 3/C or above.
Other BTEC Level 2 qualifications are available, based on your qualifications.
What will you learn?
You will study the Pearson BTEC Level 2 First Certificate, which:
has mandatory and optional units
has two units that are externally assessed: Pearson sets and marks these assessments
is graded based on Pass, Merit or Distinction
In addition to this you will:
undertake an employer-led project
complete an extensive period of work experience
How will you learn?
This course will be delivered onsite at the Roundhouse.
What will you need to bring with you?
There is an additional cost for the text book and exam revision guide (students are advised to purchase their own copy).
How will you be assessed?
The qualification includes two externally-assessed units (Marketing and Finance). This will help learners as they progress either into higher levels of vocational learning or to related academic qualifications.
The remaining units are internally assessed (assignments). Internal assessment allows learners to develop a wider range of skills and provides evidence towards meeting the unit assessment criteria. Evidence for assessment can be generated through a range of activities, including role play, practical performance and verbal presentations.
The employer project will be assessed with a project-based assignment, portfolio of evidence and presentation.
Where next?
Further Study
The qualification provides the knowledge, skills and understanding for learners to progress to:
a Level 3 T Level
Level 3 vocational qualifications, such as BTEC Nationals, specifically the Pearson BTEC Level 3 National in Business
competency-based qualifications such as the Pearson BTEC NVQ Level 2 in either Business Administration or Team Leading, or the Pearson BTEC NVQ Level 3 in either Business Administration or Management, or their corresponding apprenticeships
employment within the business industry
Careers
These qualifications have a core of underpinning knowledge, skills and understanding, and lead to a range of career options to reflect the breadth of pathways within the business sector. Career progression includes:
Business Administration
Finance
Marketing
Retail
Sales
Leadership and Management
Human Resource Management
Customer Relations/Customer Service
Enterprise/Entrepreneurship
Who do you contact for more information?
For more information contact Derby College on 0800 0280289 or enquiries@derby-college.ac.uk
Course Information for Employers
Information for Employers
If you are an employer and would like to know more about the apprenticeships and professional training we deliver or how you can get involved in co-creating and co-delivering curriculum, please contact us via email on businessenquiries@derby-college.ac.uk, call us on 01332 387 421 or visit our employer pages here.
Career Information
This course could lead to one of these careers...
IT Business Analysts, Architects and Systems Designers
£40177
Business Sales Executives
£33722
Management Consultants and Business Analysts
£34659
Business, Research and Administrative Professionals n.e.c.
£39277
More Careers Information at: https://www.derby-college.ac.uk/career-pathways
DCG Success Stories
Discover how our students have achieved success. Their hard work and dedication to learning has enabled them to succeed in rewarding careers or progress onto higher education. We encourage progress and aspirational outcomes by guiding people onto learning pathways that lead to positive destinations. Our students have gone on to achieve great things since leaving the College. We would like to share some of their inspiring success stories with you. Get Started...
Use our online application form to apply for this course.
Course Information Last Updated On: October 18, 2021 1:59 pm