Schools 14-16 – BTEC Level 1/Level 2 Tech Award in Engineering
Applications for the Pre-16 Provision open in February 2022. Please do not apply for this course if you will be 16 or older in September 2022. This course is part of our Pre-16 Provision and is only accessible if your school has agreed to fund the placement during Year 10 and 11.
Course Summary
Subject Area:
Engineering
Services to Schools
Full Time or Part Time:
PT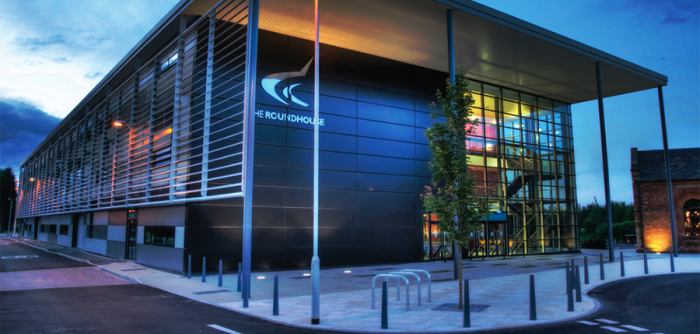 Apply now at: https://www.derby-college.ac.uk/course/schools-14-16-btec-level-1-level-2-tech-award-in-engineering
Course Information for Students
Who is this course for?
The BTEC Level 1/Level 2 Tech Award in Engineering (603/0829/1)* has been developed to provide students with the technical knowledge and skills needed within the engineering industry, which covers a wide range of exciting and rapidly developing areas such as renewable energy, space, low carbon, aerospace, automotive, agri-food and bioscience.
Students will have the chance to learn in our Engineering Academy with state-of-the-art equipment and facilities.
This course is delivered over two years, starting in Year 10, and students will study at the Roundhouse one day a week.
*qualification featured on the DfE KS4 Performance Tables
Entry Requirements
There are no formal entry requirements: you just need a strong interest in the engineering industry.
What will you learn?
You will need to complete three mandatory units:
Exploring engineering sectors and design applications – get to know the industry sectors and how they work together to solve real-life problems
Weighting: 30% of the course
Assessment: Internal
Investigating an engineering project – explore the types of materials, components and processes used to make products, then reproduce and test a product
Weighting: 30% of the course
Assessment: Internal
Responding to an engineering brief – provide solutions to real-life problems by creating your own engineered product
Weighting: 40% of the course
Assessment: Externally assessed task
How will you learn?
What will you need to bring with you?
Students must wear safety overalls (purchased through Derby College Group) and steel toe-cap boots in the workshop. You will be required to supply your own writing materials.
How will you be assessed?
Students will be assessed through a mixture of internal assignments and externally assessed tasks.
All three units must be successfully completed to gain this qualification.
Where next?
Further Study
Upon completion of the qualification, and depending on the grades achieved and other qualifications gained, students may wish to progress to:
The Level 2 qualification in Performing Engineering Operations
The Level 3 Extended Diploma in Advanced Manufacturing Engineering
An apprenticeship programme at Level 2 or 3
A-levels
You will be able to access advice and guidance while studying at the College to learn more about the post-16 opportunities available to you.
Careers
Further study can lead to a variety of careers, including:
Junior CAD technician
Trainee manufacturing systems engineer
Engineering maintenance technician
Director of manufacturing
For more information, email the 14-16 team at 14-16@derby-college.ac.uk
Who do you contact for more information?
For more information contact Derby College on 0800 0280289 or enquiries@derby-college.ac.uk
Course Information for Employers
Career Information
This course could lead to one of these careers...
Engineering Technicians
£40493
Design and Development Engineers
£47368
IT Engineers
£29175
Engineering Professionals n.e.c.
£45110
Building and Civil Engineering Technicians
£26963
Electronics Engineers
£44042
More Careers Information at: https://www.derby-college.ac.uk/career-pathways
DCG Success Stories
Discover how our students have achieved success. Their hard work and dedication to learning has enabled them to succeed in rewarding careers or progress onto higher education. We encourage progress and aspirational outcomes by guiding people onto learning pathways that lead to positive destinations. Our students have gone on to achieve great things since leaving the College. We would like to share some of their inspiring success stories with you.
Course Information Last Updated On: October 18, 2021 1:56 pm