RHS Level 2 Theory Satellite Course
Covering the principles of plant growth, propagation and development.
Course Summary
Subject Area:
Horticulture
Adult and Community
Location:
Broomfield Hall
Full Time or Part Time:
PT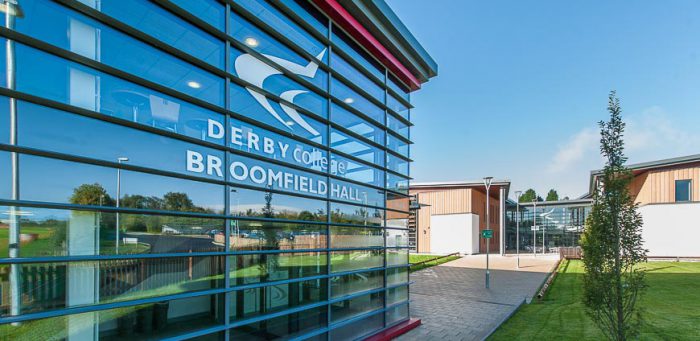 Apply now at: https://www.derby-college.ac.uk/course/rhs-level-2-theory-satellite-course
Course Information for Students
Who is this course for?
Covering the principles of plant growth, propagation and development, this course comprises four units covering:
Plant classification
Structure and function
Plant nutrition and the root environment
Maintaining plant health and understanding plant propagation
It also develops your plant identification skills.
Entry Requirements
You need a very keen interest or a Level 2 Practical Certificate in Horticulture.
The course will be made up of eight face-to-face sessions starting on the 23rd September: 9.15-12.30.
What will you learn?
Plant classification, structure and function – including taxonomy, plant physiology and processes e.g. respiration and photosynthesis
Plant nutrition and the root environment
Macro and micro-nutrients, soil science and plant growth
Plant identification
Methods of plant identification, including leaves, flowers, fruit etc.
Maintaining plant health
Pests, diseases and control measures
How will you learn?
This course will be delivered on-site.
What will you need to bring with you?
How will you be assessed?
You will be assessed via set work and methods such as electronic quizzes. There is the use of Microsoft Teams for virtual tutorials.
Where next?
Further Study
You could consider the RHS Level 2 Garden Planning qualification.
Who do you contact for more information?
For more information contact Derby College on 0800 0280289 or enquiries@derby-college.ac.uk
Course Information for Employers
Information for Employers
If you are an employer and would like to know more about the apprenticeships and professional training we deliver or how you can get involved in co-creating and co-delivering curriculum, please contact us via email on businessenquiries@derby-college.ac.uk, call us on 01332 387 421 or visit our employer pages here.
Career Information
This course could lead to one of these careers...
Managers and Proprietors in Agriculture and Horticulture
£30679
Horticultural Trades
£18902
More Careers Information at: https://www.derby-college.ac.uk/career-pathways
DCG Success Stories
Discover how our students have achieved success. Their hard work and dedication to learning has enabled them to succeed in rewarding careers or progress onto higher education. We encourage progress and aspirational outcomes by guiding people onto learning pathways that lead to positive destinations. Our students have gone on to achieve great things since leaving the College. We would like to share some of their inspiring success stories with you. Get Started...
Use our online application form to apply for this course.
Course Information Last Updated On: October 22, 2021 3:35 pm