Professional Diploma In Accounting – Level 4 (16 Months)
If you successfully complete this qualification and fulfil work experience requirements, you can apply for AAT full membership and achieve professional MAAT status.
Course Summary
Subject Area:
Business, Leadership and Management
Adult and Community
Full Time or Part Time:
PT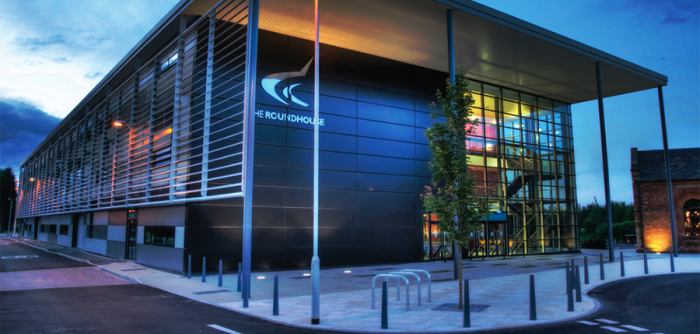 Apply now at: https://www.derby-college.ac.uk/course/professional-diploma-in-accounting-level-4-16-months
Course Information for Students
Who is this course for?
In this qualification you will cover higher accounting tasks including drafting financial statements, managing budgets and evaluating financial performance, as well as optional specialist units including business tax, personal tax, external auditing and credit management, and cash and treasury management.
Achieve professional AAT full membership
If you successfully complete this qualification and fulfil work experience requirements, you can apply for AAT full membership and achieve professional MAAT status.
Entry Requirements
AAT does not set any prerequisites for the study of this qualification. However, for the best chance of success, we recommend that students begin their studies with a good standard of English and maths. Professional accountants work at the very heart of a business and are expected to be able to communicate information clearly and appropriately to a given audience. Ideally, students should also have completed the AAT Foundation and Advanced Level qualifications.
What will you learn?
This qualification comprises four mandatory units and two specialist units selected from a choice of five options.
The mandatory units are:
Management Accounting: Budgeting
Management Accounting: Decision and Control
Financial Statements of Limited Companies
Accounting Systems and Controls
The optional units are:
Business Tax
Personal Tax
External Auditing
Cash and Treasury Management
Credit Management
How will you learn?
This course will be delivered on-site.
What will you need to bring with you?
As part of your AAT course, you will need to purchase resource/text books to aid your revision. There may also be the additional cost of registration/subscription fees and exams (which can be discussed at interview).
Level 4
AAT Membership = £147
Books = £128 (This is the total cost for 7 x tutorials and workbooks for each unit)
Assessments = £420 (Total cost for 6 x assessments)
AAT Membership and cost for first exams is included.
How will you be assessed?
All assessments in this qualification:
are set and marked by AAT
are computer based
are time limited
At times, we may be required to change our plans in order to comply with Government guidelines. If we make changes, you will be kept up to date via announcements through your course VLE.
The hours allocated per week are taught hours with the teacher. Independent study sessions are required for this course, allowing you the flexibility to undertake your own studying/revision at home to reinforce what you have learned in class.
Where next?
Further Study
Once qualified, students automatically become AAT affiliate members and, with relevant work experience, will qualify for full AAT membership, which will allow them to use the designatory letters MAAT after their name.
The AAT Professional Diploma in Accountancy can give qualified students exemptions towards all or parts of the UK's chartered and certified accountancy qualifications. The following chartered bodies offer exemptions to AAT students:
1. The Chartered Institute of Public Finance and Accountancy (CIPFA)
2. The Institute of Chartered Accountants in England and Wales (ICAEW)
3. The Association of Chartered Certified Accountants (ACCA)
4. The Chartered Institute of Management Accountants (CIMA)
5. The Institute of Chartered Accountants of Scotland (ICAS)
Careers
AAT qualifications are recognised by employers as practical and technical qualifications that prepare students for the world of work and for working specifically in accountancy and finance roles.
The Professional Diploma in Accounting can lead to employment as:
Accounts Payable and Expenses Supervisor
Assistant Financial Accountant
Commercial Analyst
Cost Accountant
Fixed Asset Accountant
Indirect Tax Manager
Payments and Billing Manager
Payroll Manager
Senior Bookkeeper
Senior Finance Officer
Senior Fund Accountant
Senior Insolvency Administrator
Tax Supervisor
VAT Accountant
Who do you contact for more information?
For more information contact Derby College on 0800 0280289 or enquiries@derby-college.ac.uk
Course Information for Employers
Information for Employers
If you are an employer and would like to know more about the apprenticeships and professional training we deliver or how you can get involved in co-creating and co-delivering curriculum, please contact us via email on businessenquiries@derby-college.ac.uk, call us on 01332 387 421 or visit our employer pages here.
Career Information
This course could lead to one of these careers...
Financial and Accounting Technicians
£37218
Chartered and Certified Accountants
£37743
Financial Accounts Managers
£29052
Book-keepers, Payroll Managers and Wages Clerks
£19618
Financial Administrative Occupations n.e.c.
£17186
More Careers Information at: https://www.derby-college.ac.uk/career-pathways
DCG Success Stories
Discover how our students have achieved success. Their hard work and dedication to learning has enabled them to succeed in rewarding careers or progress onto higher education. We encourage progress and aspirational outcomes by guiding people onto learning pathways that lead to positive destinations. Our students have gone on to achieve great things since leaving the College. We would like to share some of their inspiring success stories with you. Get Started...
Use our online application form to apply for this course.
Course Information Last Updated On: October 22, 2021 3:07 pm