Performance Academy Internships in Strength and Conditioning, Leisure Operations and Coaching
Our Performance Academy Internships are available in three disciplines: Coaching, Leisure Operations, and Strength and Conditioning.
Course Summary
School Leaver - Vocational/Technical
Location:
Broomfield Hall
Full Time or Part Time:
FT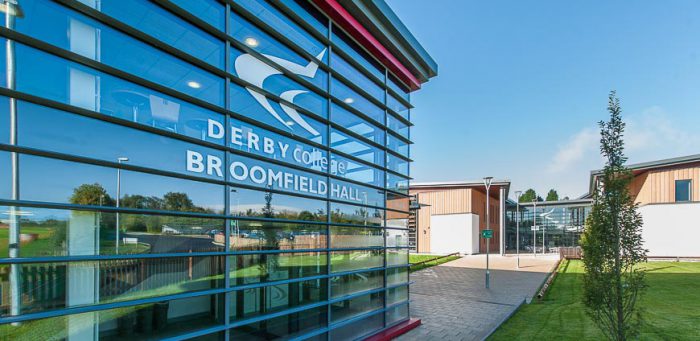 Apply now at: https://www.derby-college.ac.uk/course/performance-academy-internships-in-strength-and-conditioning-leisure-operations-and-coaching
Course Information for Students
Who is this course for?
The Performance Academy Internships are available in three disciplines: Coaching, Leisure Operations, and Strength and Conditioning.
An internship is an extended work placement designed to provide students with vocational experience and to develop their technical skills. Each internship is planned to last for 12 weeks but these can be extended to cover the full academic year.
Whilst the internship itself offers no formal substantial qualification, smaller professional development qualifications will be delivered to upskill students in areas such as digital skills, nutrition and safeguarding.
Entry Requirements
The entry requirements for the Coaching Internship are:
Good levels of communication
Self confidence to lead and instruct sessions
Strong motivational skills
Time management and organisation skills
An existing background or some experience in coaching
Aspirations to coach as a career
The entry requirements for the Leisure Operations Internship are:
Excellent organisational skills
Knowledge of the rules and equipment requirements for a range of sports
Health and safety awareness
Strong people skills
Good IT skills and social media knowledge
Aspirations to work in leisure management
The entry requirements for the Strength and Conditioning Internship are:
A background in gym instruction or personal training
Knowledge of anatomy and physiology
Health and safety knowledge
Excellent motivational skills
Good communication skills, including through social media
Aspirations to work in the fitness industry
GCSE profiles will be reviewed on application.
What will you learn?
Each internship will focus on the primary roles involved in that career path. Interns will work alongside and support coaches, facility staff and personal trainers to gain experience and understand the role.
Day-to-day activities will revolve around each of the specialisms and can involve: setting up and taking down sports equipment, designing information and engaging clients through social media, delivering sessions, arranging fixtures or events, ensuring health and safety is followed, and organising stores and kit.
Further additional training and qualifications will be included. These will include English and Maths GCSE re-sits if required.
How will you learn?
This course will be delivered on-site but placements with the Erewash School Sport Partnership will be off-site at schools around the area.
What will you need to bring with you?
There are no additional costs.
An intern's timetable may involve evening sessions or travel across sites. The cost of transportation and availability to access late sessions should be considered before applying.
How will you be assessed?
The internship has no formal assessment but interns are expected to keep a detailed work diary over the duration of their programme.
All interns are expected to have exemplary attendance and punctuality and must be properly presented in College uniform at all times.
A professional development plan and skills audit will be developed to plot out the intern's next steps towards their chosen career path.
Where next?
Further Study
Interns can progress to any full-time course in Sport, commensurate to their GCSE profile and specialist qualifications.
Careers
Interns may wish to continue towards employment in their chosen specialism. Alternatively, they may wish to start a different internship to gain further experience and industry knowledge.
Who do you contact for more information?
For more information, contact Derby College Group on 0800 0280289 or enquiries@derby-college.ac.uk
Course Information for Employers
Information for Employers
Career Information
This course could lead to one of these careers...
£0
£0
£0
More Careers Information at: https://www.derby-college.ac.uk/career-pathways
DCG Success Stories
Discover how our students have achieved success. Their hard work and dedication to learning has enabled them to succeed in rewarding careers or progress onto higher education. We encourage progress and aspirational outcomes by guiding people onto learning pathways that lead to positive destinations. Our students have gone on to achieve great things since leaving the College. We would like to share some of their inspiring success stories with you. Get Started...
Use our online application form to apply for this course.
Course Information Last Updated On: September 28, 2023 11:10 am