NPTC Award in the Safe Use of Brush-cutters and Trimmers – Level 2
This one-day course aims to prepare participants for the NPTC Certificate of Competence in Use of Brush-cutters.
Course Summary
Subject Area:
Agriculture
Adult and Community
Location:
Broomfield Hall
Full Time or Part Time:
PT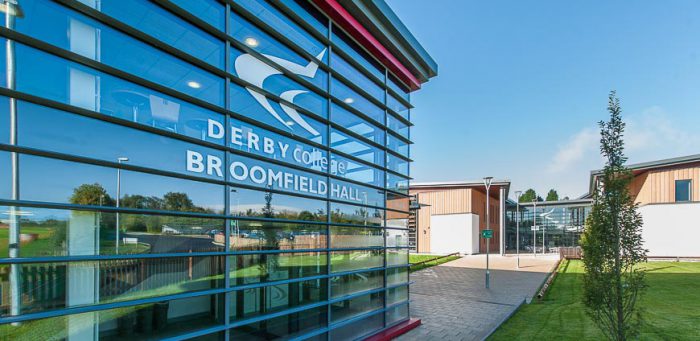 Apply now at: https://www.derby-college.ac.uk/course/nptc-award-in-the-safe-use-of-brush-cutters-and-trimmers-level-2
Course Information for Students
Who is this course for?
This one-day course aims to prepare participants for the NPTC Certificate of Competence in Use of Brush-cutters.
Entry Requirements
The minimum age for a candidate taking this course is 16 years. You should preferably have knowledge of basic use of machinery.
What will you learn?
The course will cover:
The relevant legal requirements
How to avoid the potential dangers
Essential maintenance
Changing attachments
Correct use
How will you learn?
This course is delivered on-site at Broomfield Hall.
What will you need to bring with you?
You will be required to supply your own:
Steel toe-capped boots/wellingtons
Boiler suit
Writing materials
Lunch (there will be facilities on-site if you wish to purchase your lunch here)
How will you be assessed?
There is a practical assessment, lasting approximately two hours, taken on a separate day to the training. Tests are organised by NPTC.
Where next?
Derby College Group offers a range of one-day, weekend and evening courses relating to Agriculture and a wide range of other land-based topics – please see the Derby College Group Part-time Prospectus for a full list and details.
Who do you contact for more information?
For more information, contact Derby College Group on 0800 0280289 or enquiries@derby-college.ac.uk
Course Information for Employers
Information for Employers
If you are an employer and would like to know more about the apprenticeships and professional training we deliver or how you can get involved in co-creating and co-delivering the curriculum, please contact us via email on businessenquiries@derby-college.ac.uk, call us on 01332 387 421 or visit our employer pages here.
Career Information
This course could lead to one of these careers...
Managers and Proprietors in Agriculture and Horticulture
£33463
Farm Workers
£22914
Metal Working Production and Maintenance Fitters
£33005
Farmers
£20491
Agricultural and Fishing Trades
£19106
More Careers Information at: https://www.derby-college.ac.uk/career-pathways
DCG Success Stories
Discover how our students have achieved success. Their hard work and dedication to learning has enabled them to succeed in rewarding careers or progress onto higher education. We encourage progress and aspirational outcomes by guiding people onto learning pathways that lead to positive destinations. Our students have gone on to achieve great things since leaving the College. We would like to share some of their inspiring success stories with you. Get Started...
Use our online application form to apply for this course.
Course Information Last Updated On: October 24, 2022 12:01 pm