Level 4 AAT Professional Diploma In Accounting (Full time)
DCG offers a range of AAT qualifications that can be tailored to suit your individual needs. AAT qualifications are universally respected and internationally recognised. The Association of Accounting Technicians (AAT) is the professional organisation you will join, enabling you to draw on the expertise of AAT members worldwide.
Course Summary
Subject Area:
Business, Leadership and Management
Adult and Community
Full Time or Part Time:
FT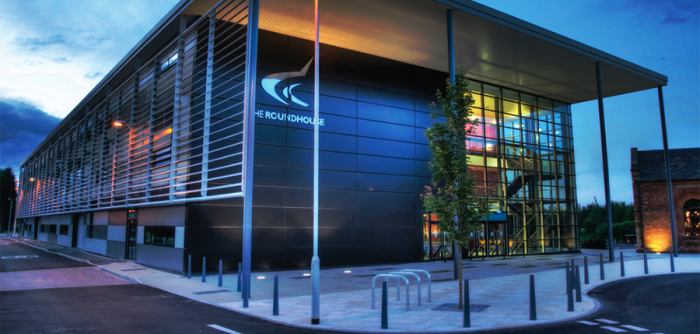 Apply now at: https://www.derby-college.ac.uk/course/level-4-aat-professional-diploma-in-accounting-full-time
Course Information for Students
Who is this course for?
The full-time Level 4 Diploma in Professional Accounting at DCG offers technical training in accounting and is ideal for anyone wishing to pursue a career in accountancy or finance. It will help you to enhance the skills developed from the Level 3 Diploma in Accounting and allow you to maximise opportunities in your current or new employment.
By studying for this qualification, you will acquire professional accountancy and finance skills that will be useful throughout your career, including:
drafting financial statements for limited companies
the knowledge and skills to use complex management accounting techniques
the ability to analyse accounting systems and their associated controls
knowledge and skills in specialist accountancy and finance subjects
You will cover higher accounting tasks including drafting financial statements, managing budgets and evaluating financial performance, as well as optional specialist units including business tax, personal tax, external auditing and credit management, and cash and treasury management.
If you successfully complete this qualification and fulfil work experience requirements, you can apply for AAT full membership and achieve professional MAAT status.
Remember that you may be eligible for an AAT bursary. Check your eligibility here: https://www.aat.org.uk/qualifications-and-courses/fees-funding/bursary
Also Skills and Education Group https://www.skillsandeducationgroup.co.uk/foundation/ provides grants which are designed to help overcome social barriers and allow those who wish to study to advance their skills in education (check your eligibility.)
Entry Requirements
AAT does not set any prerequisites for the study of this qualification. However, for the best chance of success, we recommend that students begin their studies with a good standard of English and maths (minimum GCSE grade 4/C). Professional accountants work at the very heart of a business and are expected to be able to communicate information clearly and appropriately to a given audience.
Ideally, students should also have completed the AAT Foundation and Advanced Level qualifications (Level 2 Certificate in Accounting and/or the Level 2 Certificate in Bookkeeping and AAT Level 3 qualifications). Prior completion of other business or finance studies would also be beneficial.
You will be required to complete an interview prior to the course and AAT recommends that students use AAT Skillcheck to ensure that they're ready to start on a particular qualification. The AAT Skillcheck will also be completed during the Induction Week with teaching staff.
In order to be successful on this course, you will also need to be highly motivated and commit to out-of-class learning and revision.
What will you learn?
This qualification has three mandatory units and two specialist units selected from a choice of five options.
The mandatory units are:
Applied Management Accounting
Drafting and Interpreting Financial Statements
Internal Accounting Systems and Controls
The optional units are:
Business Tax
Personal Tax
Audit and Assurance
Cash and Financial Management
Credit and Debt Management
How will you learn?
This course will be delivered face to face on-site.
What will you need to bring with you?
As part of your AAT course, you will need to purchase resource/text books to aid your revision. There may also be the additional cost of registration/subscription fees and exams (any additional costs can be discussed at interview).
The cost is £2573 (AAT membership and the cost for the first exams is included).
Please note that costs are subject to revision.
AAT offers a bursary for anyone 16 years old or over. Check your eligibility here:
https://www.aat.org.uk/qualifications-and-courses/fees-funding/bursary
Skills and Education Group https://www.skillsandeducationgroup.co.uk/foundation/ also provides grants which are designed to help overcome social barriers and allow those who wish to study to advance their skills in education.
How will you be assessed?
All assessments in this qualification:
are set and marked by AAT (with the exception of RPL, which is marked by the training provider)
are computer-based
are time-limited
are scheduled by training providers or assessment venues
take place at approved training providers and assessment venues under controlled conditions
The hours allocated per week are taught hours with the teacher. Independent study sessions are required for this course, allowing you the flexibility to undertake your own studying/revision at home to reinforce what you have learned in class.
Where next?
Further Study
Once qualified, students automatically become AAT affiliate members and, with relevant work experience, will qualify for full AAT membership, which will allow them to use the designatory letters MAAT after their name.
Progression options include:
applying for AAT professional membership and using the letters MAAT after your name
progressing to chartered accountancy qualifications
becoming your own boss as an AAT Licensed Accountant
progressing to university, with AAT giving you 160 UCAS points
working overseas with the AAT internationally recognised qualification
The AAT Professional Diploma in Accountancy can give qualified students exemptions towards all or parts of the UK's chartered and certified accountancy qualifications. The following chartered bodies offer exemptions to AAT students:
The Chartered Institute of Public Finance and Accountancy (CIPFA)
The Institute of Chartered Accountants in England and Wales (ICAEW)
The Association of Chartered Certified Accountants (ACCA)
The Chartered Institute of Management Accountants (CIMA)
The Institute of Chartered Accountants of Scotland (ICAS)
Careers
AAT qualifications are recognised by employers as practical and technical qualifications that prepare students for the world of work and for working specifically in accountancy and finance roles.
Skills developed through this qualification could lead to employment in roles such as:
Professional Accountant
Technician
Assistant Auditor
Assistant Manager
Accountant
Commercial Analyst
Payroll Manager
Senior Bookkeeper
Senior Financial Officer
Accounts Payable and Expenses Officer
Supervisor
Assistant Financial Accountant
Cost Accountant
Fixed Asset Accountant
Indirect Tax Manager
Payments and Billing Manager
Senior Fund Accountant
Senior Insolvency Administrator
Tax Supervisor
VAT Accountant
Who do you contact for more information?
For more information, contact Derby College Group on 0800 0280289 or enquiries@derby-college.ac.uk
Course Information for Employers
Information for Employers
If you are an employer and would like to know more about the apprenticeships and professional training we deliver or how you can get involved in co-creating and co-delivering the curriculum, please contact us via email on businessenquiries@derby-college.ac.uk, call us on 01332 387 421 or visit our employer pages here.
Career Information
This course could lead to one of these careers...
Chartered and Certified Accountants
£38842
Sales Accounts and Business Development Managers
£41093
Financial Accounts Managers
£26195
Financial and Accounting Technicians
£33562
Other Financial Administrative Occupations
£19054
Taxation Experts
£41331
Financial Managers and Directors
£40548
Business Sales Executives
£32539
Book-keepers, Payroll Managers and Wages Clerks
£19392
Advertising Accounts Managers and Creative Directors
£32233
Other Sales Related Occupations
£19413
Business and Financial Project Management Professionals
£39380
Financial Institution Managers and Directors
£32790
Finance and Investment Analysts and Advisers
£32208
Finance Officers
£26392
More Careers Information at: https://www.derby-college.ac.uk/career-pathways
DCG Success Stories
Discover how our students have achieved success. Their hard work and dedication to learning has enabled them to succeed in rewarding careers or progress onto higher education. We encourage progress and aspirational outcomes by guiding people onto learning pathways that lead to positive destinations. Our students have gone on to achieve great things since leaving the College. We would like to share some of their inspiring success stories with you. Get Started...
Use our online application form to apply for this course.
Course Information Last Updated On: October 24, 2022 12:10 pm