Level 3 Diploma in Barbering – Technical
This is a one-year programme designed to build on the Level 2 Diploma by enhancing the technical knowledge and skills required to become a master barber.
Course Summary
School Leaver - Vocational/Technical
Full Time or Part Time:
FT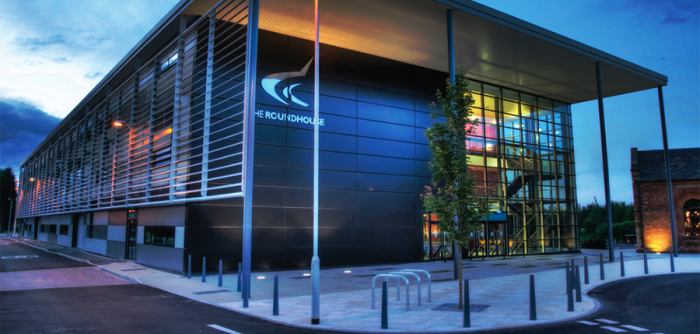 Apply now at: https://www.derby-college.ac.uk/course/level-3-diploma-in-barbering-technical
Course Information for Students
Who is this course for?
The VTCT Level 3 Diploma in Barbering is a technical level qualification aimed at 16-18 learners who wish to pursue a career as an employed or self-employed senior barber or senior men's hairdresser/stylist.

There are no formal entry requirements for this qualification but, in order to optimise their chances of success, a learner will ideally hold a Level 2 qualification or the equivalent in barbering or hairdressing. Learners have the opportunity to resit either English or Maths alongside this qualification should they require.
As part of your studies, you will be required to complete work experience to develop skills and behaviours that support your progression.
Your timetable may include one late evening per week and you are expected to build up a client base in order to undertake your assessments.
Entry Requirements
You need to be highly motivated and demonstrate a keen interest in your chosen subject. Offers of a place on the course are dependent on your qualifications and practical aptitude. Entry requirements are:
Successful completion of a Level 2 Barbering qualification
English or Maths at grade 4 or higher
or
Sector-related industry experience
You will have an interview and will be invited to attend a taster session. Parents and carers are welcome to attend the interview and taster. If you are successful, you will be allocated a conditional place to study.
What will you learn?
This qualification is based on the national occupational standards for barbering and includes all the required elements to work effectively as a senior barber or senior men's hairdresser/stylist. Learners must achieve all mandatory units which include:
Health and safety in the salon
Hairdressing consultation
Cutting hair using barbering techniques
Creating facial hair shapes
Shaving services
Men's styling services
There are a number of optional units which may include:
Social media marketing
Clipper maintenance
Colouring men's hair
Creating a barbering portfolio
Throughout this qualification, learners will develop their knowledge and understanding of relevant anatomy and physiology and health and safety. They will also develop the knowledge, understanding and skills to consult with clients, provide a range of cutting and barbering services specifically for men's hair, provide shaving services and create facial hair shapes.
In parallel, learners will develop their communication and customer service skills, their awareness of environmental sustainability and their commercial skills, all of which are valued highly by employers. Problem-solving and research skills will also be developed.
You will also develop your skills in maths and English which will be assessed through the November* or summer exam series.
Please note: one late-night session may be on your timetable.
*Determined by marks achieved in the previous summer exam
How will you learn?
You are required to complete a portfolio of evidence. Formative assessment is through a range of methods, including practical observations, phase tests and assignment work. This is to prepare you for the three externally set exams.
This course will be delivered on-site at the Roundhouse. It is highly practical and so a basic level of fitness is required as you may spend long periods on your feet between breaks.
Theory lessons will require you to take notes in order to revise terminology and learn processes.
You will be working with clients. Often they are people with whom you will not be familiar or you may be asked to find your own clients on whom to develop your techniques. You will also act as a client as part of a reciprocal agreement with your peers.
What will you need to bring with you?
There are further items you will need to purchase in order to enhance your Level 2 kit: full details will be given at your interview.
The kit will contain the essentials required to carry out a range of techniques. Financial assistance will be available for eligible candidates.
Uniform must be worn every day and consists of black trousers or leggings and a black polo shirt. Closed-toe black shoes or trainers can be worn but these must be plain black (including the laces and logos).
How will you be assessed?
You will be formatively assessed by three externally set exams. One of these is a synoptic exam which brings together the knowledge gained from a number of the mandatory units.
As the course is highly practical, you should expect to have a number of observations to ensure your competency in each technique and exams to assess your theoretical knowledge.
Where next?
Learners who achieve this qualification are eligible to become a State Registered Barber (SRB) with The Hair Council. Whilst the primary purpose of this qualification is to prepare learners for employment, learners may choose to develop their knowledge and skills further by completing a specialist qualification at Level 4 in one or more of the following areas:

– creative male grooming
– salon management
– specialist hair and scalp services
– advanced hair colour correction
Who do you contact for more information?
For more information, contact Derby College Group on 0800 0280289 or enquiries@derby-college.ac.uk
Course Information for Employers
Information for Employers
If you are an employer and would like to know more about the apprenticeships and professional training we deliver or how you can get involved in co-creating and co-delivering the curriculum, please contact us via email on businessenquiries@derby-college.ac.uk, call us on 01332 387 421 or visit our employer pages here.
Career Information
This course could lead to one of these careers...
£0
£0
More Careers Information at: https://www.derby-college.ac.uk/career-pathways
DCG Success Stories
Discover how our students have achieved success. Their hard work and dedication to learning has enabled them to succeed in rewarding careers or progress onto higher education. We encourage progress and aspirational outcomes by guiding people onto learning pathways that lead to positive destinations. Our students have gone on to achieve great things since leaving the College. We would like to share some of their inspiring success stories with you. Get Started...
Use our online application form to apply for this course.
Course Information Last Updated On: October 17, 2023 2:55 pm