Level 2 Stocksperson Apprenticeship Standard
The key role for a stockperson is to raise animals with optimal welfare and consideration for their needs throughout the different stages of their life.
Course Summary
Subject Area:
Agriculture
Apprenticeships
Full Time or Part Time:
FT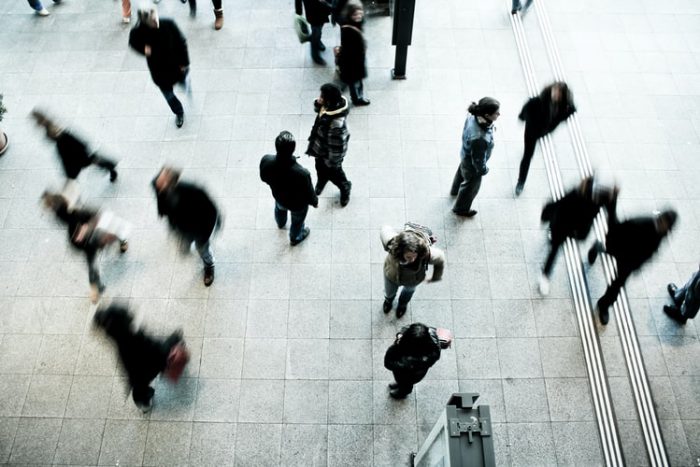 Apply now at: https://www.derby-college.ac.uk/course/level-2-stocksperson-apprenticeship-standard
Course Information for Students
Who is this course for?
The key role for a stockperson is to raise animals with optimal welfare and consideration for their needs throughout the different stages of their life. This is practical work involving a combination of technology and manual labour. Being a stockperson requires compassion, self-motivation and the ability to work both in a team and independently.
You will be provided with a solid foundation in a broad range of skills required to work competently within the livestock industry. You will learn and develop practical skills and knowledge from your workplace which can then be built upon at College to ensure a well-rounded understanding of caring for livestock.
College attendance is required on a fortnightly day-release basis.
Entry Requirements
You must be employed within and committed to a career in the agriculture industry. You will undergo an initial assessment before starting the programme to ensure that you are capable of achieving the outcomes and have an interest in this area of work.
NB. If you do not currently have employment in the agriculture industry, we can help you with this too. Please look at our website for current vacancies.
What will you learn?
The apprenticeship includes:
Level 2 Stockperson standard – comprising core skills, knowledge and behaviours which are needed to cover the generic requirements for looking after animals competently. An additional 'options' unit is then selected from dairy, beef, pigs and sheep to give more specific skills needed to fulfil the needs of different livestock sectors.
Level 3 Award in Emergency First Aid at Work
Level 2 Award in the Safe Use of Pesticides
On completion of the pesticides foundation unit, you can also choose one of the following units:
– Boom sprayer, mounted, trailed or self-propelled equipment
– Granular applicator equipment
– Handheld applicator equipment
Functional Skills: English and Maths Level 1 and/or Level 2, depending on your GCSE results
How will you learn?
The apprenticeship will be delivered in the workplace and on-site.
What will you need to bring with you?
You will need safety boots, overalls, waterproofs and writing materials.
How will you be assessed?
On-programme assessment includes:
Apprentice journal: the apprentice should record experiences gained through the learning
Workbook/portfolio of evidence to demonstrate practical ability and theoretical understanding
Written and practical tests: designed to prepare the apprentice for the end-point assessment and test seasonal elements
Employer appraisals: to monitor performance
End-point assessment includes:
Online multiple-choice test of knowledge
Workplace observation of practical tasks containing a range of activities for the core units and option unit chosen
Professional discussion based on the learner's workbook/portfolio
Where next?
On completion of the apprenticeship, suitably able candidates will be able to progress to supervisory/management level positions within the industry and potentially further qualifications.
Who do you contact for more information?
For more information contact Derby College on 0800 0280289 or enquiries@derby-college.ac.uk
Is there any financial support available?
Course Information for Employers
Apprenticeship summary
Are they any entry requirements for my apprentice?
What is required from the employer in the workplace?
Behaviours expected within the role
What qualification will my apprentice gain?
What will the assessment look like?
Will my apprentice need to come into college?
Is there any specialist equipment required?
What progression can my apprentice expect after completion of their apprenticeship?
What job roles will this apprenticeship be suitable for?
Will the college help me find an apprentice?
You may already have someone in your organisation or someone has come to you direct asking for an apprenticeship, but if you don't we have a free recruitment service to help you hire the best candidate for your organisation from our talent pool and external advertising through social media and the national apprenticeship services website
Contact us
If you are an employer and you would like to know more, please email businessenquiries@derby-college.ac.uk or call 01332 387421
Career Information
This course could lead to one of these careers...
Farm Workers
£22914
Managers and Proprietors in Agriculture and Horticulture
£33463
Farmers
£20491
Fishing and Other Elementary Agriculture Occupations n.e.c.
£22988
Managers and Proprietors in Forestry, Fishing and Related Services
£28595
Agricultural Machinery Drivers
£30888
More Careers Information at: https://www.derby-college.ac.uk/career-pathways
DCG Success Stories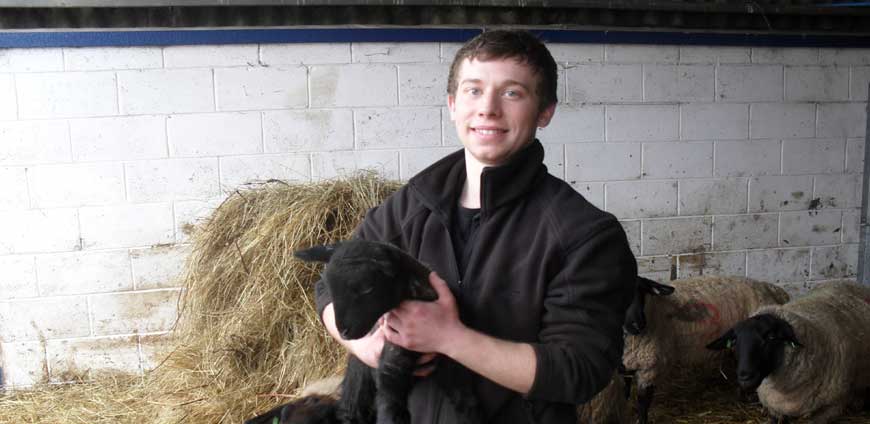 Craig Gavagan
A career in farming for Craig
I didn't know anything about farming life before coming here but I never want to work in any other industry now. I love working with the livestock and machinery and I hope that the qualifications I gain as part of the apprenticeship will help me get a job after the programme finishes. Get Started...
Use our online application form to apply for this course.
Course Information Last Updated On: November 4, 2021 11:01 am