Level 2 Countryside Worker Apprenticeship Standard
The Countryside Worker Apprenticeship Standard will stand you in good stead for supervisory and management roles in the countryside industry.
Course Summary
Subject Area:
Conservation and Countryside
Apprenticeships
Full Time or Part Time:
FT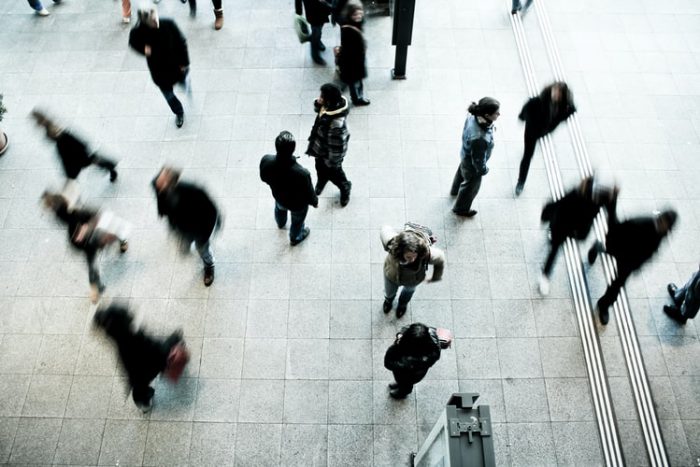 Apply now at: https://www.derby-college.ac.uk/course/level-2-countryside-worker-apprenticeship-standard-2
Course Information for Students
Who is this course for?
The Countryside Worker Apprenticeship Standard will stand you in good stead for supervisory and management roles in the countryside industry.
You will gain more specialist knowledge and skills as well as the confidence, versatility and problem-solving abilities you need to succeed.
Entry Requirements
You must be in employment and be committed to a career in the countryside industry. Entry qualifications are flexible and can include a relevant Level 2 qualification in Countryside or a minimum of three GCSEs at grade C/D (3/4) or above, preferably including English Language, Maths and a Science.
You will undergo an initial assessment before starting the programme to ensure that you are capable of achieving the outcomes and have an interest in this area of work.
Apprentices without Level 1 English and Maths will need to achieve this level and take Level 2 tests prior to the end-point assessment. For those with an education, health and care plan or a legacy statement, the apprenticeship's English and maths minimum requirement is Entry Level 3.
What will you learn?
Countryside workers will be able and willing to do challenging work outdoors in a variety of locations which may be remote, including moorland, heathland, woodland and coast. They should also be able to interact with the public and explain their work as well as to undertake their role all year round in a variety of weathers, both on their own and as part of a team. Their day-to-day work will include:
Building and repairing a variety of field boundaries including fences, walls and hedging. The type and techniques used will depend on the use of the boundary, for example controlling livestock or maintaining geographical location-specific landscape features such as stone walls and hedging.
Maintaining public rights of way for walkers, cyclists and horse riders. The type of surface and associated gates, stiles and bridges will vary depending on their use, terrain and landscape.
Improving habitats and woodland to get them in good condition by using a variety of appropriate techniques, including pruning, felling or planting so native flora and fauna (plants and animals) can thrive. This varies depending upon the local area. For example, in the North Yorkshire Moors, native wildlife includes freshwater salmon, golden plover, merlin, hen harrier, turtle dove and freshwater pearl mussels while native plants include oaks, ash and a wide variety of cornfield flowers. Countryside workers also control invasive species, such as Himalayan Balsam, and use the right techniques for each species – this could be cutting back, pulling out, spraying or injecting with pesticide.
Surveying/monitoring habitats and flora and fauna to understand species numbers and relate this to relevant habitat management practices. For example, monitoring of the numbers of merlin (a native bird of prey) has resulted in areas of moorland being left unburned (burning is a common management technique to encourage new heather growth) and the establishment of single trees, which is encouraged as these are attractive to merlin in a moorland landscape.
How will you learn?
The apprenticeship will be delivered in the workplace and on-site.
What will you need to bring with you?
You will need to provide safety boots, overalls, waterproofs and writing materials.
There are no course fees for applicants aged 16-18. For apprentices over the age of 19, an employer contribution is required towards the cost of training.
How will you be assessed?
Training is largely work-based, with ongoing practical assessments undertaken in your workplace. You will complete an end-point assessment at the end of your programme.
Where next?
You could progress to further study in environmental conservation or gain employment in many conservation establishments, surveying industries or countryside management roles.
Who do you contact for more information?
For more information contact Derby College on 0800 0280289 or enquiries@derby-college.ac.uk
Is there any financial support available?
Course Information for Employers
Apprenticeship summary
Are they any entry requirements for my apprentice?
What is required from the employer in the workplace?
Behaviours expected within the role
What qualification will my apprentice gain?
What will the assessment look like?
Will my apprentice need to come into college?
Is there any specialist equipment required?
What progression can my apprentice expect after completion of their apprenticeship?
What job roles will this apprenticeship be suitable for?
Will the college help me find an apprentice?
You may already have someone in your organisation or someone has come to you direct asking for an apprenticeship, but if you don't we have a free recruitment service to help you hire the best candidate for your organisation from our talent pool and external advertising through social media and the national apprenticeship services website
Contact us
If you are an employer and you would like to know more, please email businessenquiries@derby-college.ac.uk or call 01332 387421
Career Information
This course could lead to one of these careers...
Conservation and Environmental Associate Professionals
£22669
Conservation Professionals
£26185
More Careers Information at: https://www.derby-college.ac.uk/career-pathways
DCG Success Stories
Discover how our students have achieved success. Their hard work and dedication to learning has enabled them to succeed in rewarding careers or progress onto higher education. We encourage progress and aspirational outcomes by guiding people onto learning pathways that lead to positive destinations. Our students have gone on to achieve great things since leaving the College. We would like to share some of their inspiring success stories with you. Get Started...
Use our online application form to apply for this course.
Course Information Last Updated On: October 21, 2022 5:05 pm