Leadership and Management – Team Working
A high-performance team is one that works harmoniously, communicating effectively and striving for the same goal.
Course Summary
Subject Area:
Business, Leadership and Management
Adult and Community
Full Time or Part Time:
PT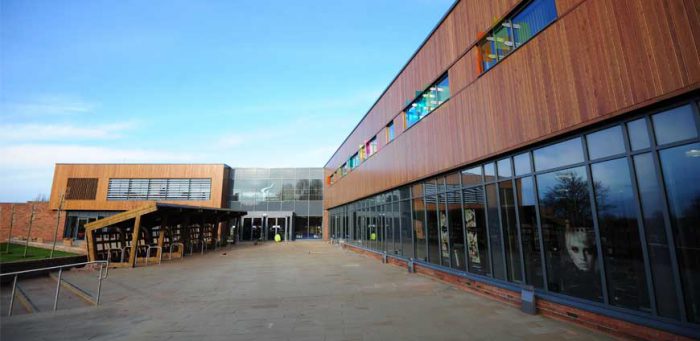 Apply now at: https://www.derby-college.ac.uk/course/leadership-and-management-team-working
Course Information for Students
Who is this course for?
A high-performance team is one that works harmoniously, communicating effectively and striving for the same goal. This challenging and practical course features self-discovery exercises and activities – both indoors and outdoors – so that you have the opportunity to learn directly from experiences.
The experiences are designed to incorporate theory, self-assessment and reflection, allowing individuals to collaborate, understand each other and forge effective working practices that will improve their overall performance.
Entry Requirements
What will you learn?
• Types of teams and characteristics
• The obstacles to effective team working
• Critical components required for a high-performing team
• Strategies for effective leadership and team working
• Practise skills with activities that replicate reality
• Develop individual and team strategies for success
Benefits for the individual
• Increased awareness of how you operate within a team and how you lead others
• An understanding of current theories and best practice in team working and leadership
• Key skills, tools, techniques, insights and actions to improve your performance
Benefits for the organisation
• Improved productivity
• Increased employee engagement
• Enhanced communication and collaboration
• Better employee wellbeing and retention
How will you learn?
What will you need to bring with you?
How will you be assessed?
Where next?
Who do you contact for more information?
For more information contact the Roundhouse Thinking team on 01332 836 638 or enquiries@roundhousethinking.co.uk
Course Information for Employers
Information for Employers
If you are an employer and would like to know more about the apprenticeships and professional training we deliver or how you can get involved in co-creating and co-delivering curriculum, please contact us via email on businessenquiries@derby-college.ac.uk, call us on 01332 387 421 or visit our employer pages here.
Career Information
Sorry - no lmi data
More Careers Information at: https://www.derby-college.ac.uk/career-pathways
DCG Success Stories
Discover how our students have achieved success. Their hard work and dedication to learning has enabled them to succeed in rewarding careers or progress onto higher education. We encourage progress and aspirational outcomes by guiding people onto learning pathways that lead to positive destinations. Our students have gone on to achieve great things since leaving the College. We would like to share some of their inspiring success stories with you. Get Started...
Check availibility and book now on this course.
Course Information Last Updated On: November 23, 2021 10:08 am