Leadership and Management – Getting the Best From Others
How can you influence the actions of others? If you are their line manager, people will usually do what you ask – but what happens when you are not their line manager? T
Course Summary
Subject Area:
Business, Leadership and Management
Adult and Community
Full Time or Part Time:
PT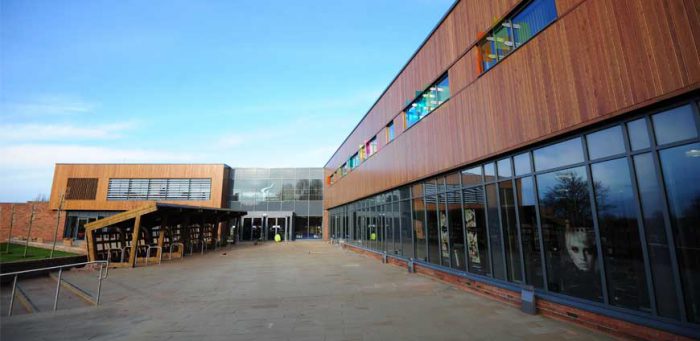 Apply now at: https://www.derby-college.ac.uk/course/leadership-and-management-getting-the-best-from-others
Course Information for Students
Who is this course for?
How can you influence the actions of others? If you are their line manager, people will usually do what you ask – but what happens when you are not their line manager? Today's workplace regularly requires us to work with other departments, project teams or organisations where we have no direct control. This brings a new set of challenges.
Our two-day course will equip you to work with people effectively across boundaries, giving you the confidence to improve your working relationships where you are not the boss.
It helps you find other ways of getting people on board, motivating them, and helping them to understand how working with you and your team will benefit everyone. It provides you with a different approach based on relationships rather than authority.
Entry Requirements
What will you learn?
• The impact factors: what is it about you that affects how others respond to you?
• Your footprint: what does all we can see of you say about you?
• Sources of power: besides authority, what have you got and how can you use it?
• The other boots: learning to see things from another perspective and adjusting your language
• Influencing skills: what Cialdini discovered about how people are influenced, and the principle that underpins it all
• Prosody: the importance of tone, pace and inflection when we speak
• The 'Three Step Tango': a simple structure to help you understand where the other person is coming from and express your needs clearly
• Principled negotiation: what Harvard found when they researched how to agree a way forward
• The extra mile: exploring the factors that make people want to be on your side and do their best to please you
Benefits for the individual
• Understanding of how you impact on those you communicate with
• Strategies for repositioning yourself as an ally
• Knowledge of how to influence and persuade effectively
• Awareness to use your personal power for positive results
• Ability to explore the other person's point of view and adapt your approach accordingly
Benefits for the organisation
• Staff who can work more co-operatively across departments and divisions
• Staff with a better understanding of how to approach potential conflicts and different agendas
• Staff who can influence more effectively
How will you learn?
What will you need to bring with you?
How will you be assessed?
Where next?
Who do you contact for more information?
For more information contact the Roundhouse Thinking team on 01332 836 638 or enquiries@roundhousethinking.co.uk
Course Information for Employers
Information for Employers
If you are an employer and would like to know more about the apprenticeships and professional training we deliver or how you can get involved in co-creating and co-delivering curriculum, please contact us via email on businessenquiries@derby-college.ac.uk, call us on 01332 387 421 or visit our employer pages here.
Career Information
Sorry - no lmi data
More Careers Information at: https://www.derby-college.ac.uk/career-pathways
DCG Success Stories
Discover how our students have achieved success. Their hard work and dedication to learning has enabled them to succeed in rewarding careers or progress onto higher education. We encourage progress and aspirational outcomes by guiding people onto learning pathways that lead to positive destinations. Our students have gone on to achieve great things since leaving the College. We would like to share some of their inspiring success stories with you. Get Started...
Check availibility and book now on this course.
Course Information Last Updated On: November 23, 2021 10:08 am