Leadership and Management – Developing a High Performance Culture
What values and behaviours do you want in a healthy, high-performance workplace culture of which you are a part?
Course Summary
Subject Area:
Business, Leadership and Management
Adult and Community
Full Time or Part Time:
PT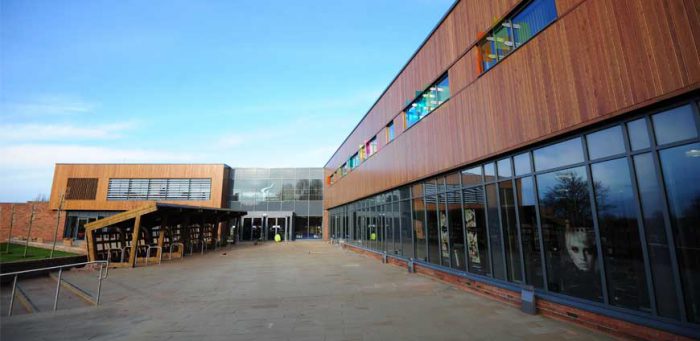 Apply now at: https://www.derby-college.ac.uk/course/leadership-and-management-developing-a-high-performance-culture
Course Information for Students
Who is this course for?
What values and behaviours do you want in a healthy, high-performance workplace culture of which you are a part? This interactive and participative course will increase your personal effectiveness – and the effectiveness of your organisation – by developing and maintaining an agile, high-performance culture through people.
Designed for your personal and professional growth, and for the development of people you influence, the course will help you harness tools and techniques to enable successful transformation, resulting in an improved culture and organisational performance.
Entry Requirements
What will you learn?
• Strategy and culture
• Values and guiding behaviours
• Shadow of the leader
• Coaching and feedback
• Support
• Develop insights and action steps
Benefits for the individual
• Increase personal effectiveness
• Improve the effectiveness of others
• Deliver the image you want to portray
• Develop insights and actions
Benefits for the organisation
• Differentiate your organisation from your competitors
• Nurture employees who know how to influence and inspire others to achieve results
• Develop trust and co-operation through a shared understanding of how strategy aligns to culture
• Improve employee engagement and support business success
How will you learn?
What will you need to bring with you?
How will you be assessed?
Where next?
Who do you contact for more information?
For more information contact the Roundhouse Thinking team on 01332 836 638 or enquiries@roundhousethinking.co.uk
Course Information for Employers
Information for Employers
If you are an employer and would like to know more about the apprenticeships and professional training we deliver or how you can get involved in co-creating and co-delivering curriculum, please contact us via email on businessenquiries@derby-college.ac.uk, call us on 01332 387 421 or visit our employer pages here.
Career Information
Sorry - no lmi data
More Careers Information at: https://www.derby-college.ac.uk/career-pathways
DCG Success Stories
Discover how our students have achieved success. Their hard work and dedication to learning has enabled them to succeed in rewarding careers or progress onto higher education. We encourage progress and aspirational outcomes by guiding people onto learning pathways that lead to positive destinations. Our students have gone on to achieve great things since leaving the College. We would like to share some of their inspiring success stories with you. Get Started...
Check availibility and book now on this course.
Course Information Last Updated On: November 25, 2021 10:10 am