Junior Zoo Club – July/August – 1 Day – 8 – 14 years
The Junior Zoo Club is a great opportunity to meet the animals at the College and experience the life of a zoo keeper. It is designed for young aspiring animal keepers who want to help care for our animals.
Course Summary
Subject Area:
Animal Care
Adult and Community
Location:
Broomfield Hall
Full Time or Part Time:
PT
Days/Times:
Mon/Tues/Wed/Thurs 10AM - 3PM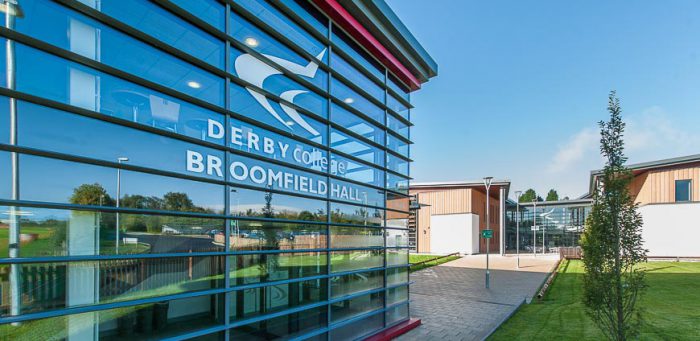 Apply now at: https://www.derby-college.ac.uk/course/junior-zoo-club-july-august-1-day-8-14-years
Course Information for Students
Who is this course for?
The Junior Zoo Club experience is a group course, where children will get to work closely with the animals at the College and learn what it is like to be a zoo keeper. It is for young aspiring animal keepers to learn about animal husbandry, health and handling. During the day, children will be able to handle and feed our rabbits and guinea pigs, feed and handle some reptiles, make enrichment for our meerkats and porcupines, meet our wallabies, feed our goats, pigs and alpacas, and take part in lots of other exciting activities.
Entry Requirements
Participants need basic literacy and numeracy skills plus some basic knowledge of animal care. The course is for 8-14 year olds.
What will you learn?
The course will cover:
Feeding the animals
Enrichment building
Health checking
Cleaning animal accommodation
Handling (where applicable)
Maintenance on the Animal Unit
How will you learn?
The course involves practical experience on the Animal Unit at Broomfield Hall.
What will you need to bring with you?
Participants will be required to supply their own boots or wellingtons, which should preferably be steel toe-capped, or they can borrow some from the Animal Unit.
How will you be assessed?
Where next?
Derby College Group offers a range of one-day, weekend and evening courses relating to Animal Care, as well as a wide range of other land-based topics. Please see our Part-time Prospectus or the Derby College Group website for a full list and details. 
Who do you contact for more information?
Course Information for Employers
Information for Employers
If you are an employer and would like to know more about the apprenticeships and professional training we deliver or how you can get involved in co-creating and co-delivering the curriculum, please contact us via email on businessenquiries@derby-college.ac.uk, call us on 01332 387 421 or visit our employer pages here.
Career Information
Sorry - no lmi data
More Careers Information at: https://www.derby-college.ac.uk/career-pathways
DCG Success Stories
Discover how our students have achieved success. Their hard work and dedication to learning has enabled them to succeed in rewarding careers or progress onto higher education. We encourage progress and aspirational outcomes by guiding people onto learning pathways that lead to positive destinations. Our students have gone on to achieve great things since leaving the College. We would like to share some of their inspiring success stories with you. Get Started...
Check availibility and book now on this course.
Course Information Last Updated On: May 24, 2023 4:13 pm