IT for Education
This short IT course is aimed at adult students who want to get the most out of their courses through effective use of College IT systems.
Course Summary
Subject Area:
IT, Digital Skills and Computer Science
Adult and Community
Full Time or Part Time:
PT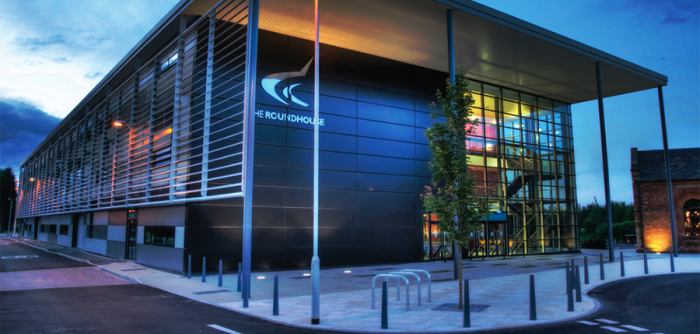 Apply now at: https://www.derby-college.ac.uk/course/it-for-education-2
Course Information for Students
Who is this course for?
Delivered over five weekly sessions, this short IT course is aimed at adult students who want to get the most out of their courses through effective use of College IT systems.
As digital skills are now at the forefront of all learning, it is essential that students are digitally ready for their chosen courses, enabling them to access all available systems and online resources.
The course will give students valuable skills in logging into College laptops and various systems and an insight into using MS Teams, College email and Moodle.
Entry Requirements
There are no entry requirements for this course. Its aim is to build your IT confidence, whatever your starting point, and provide you with the basic skills that are used in the majority of College programmes.
What will you learn?
During the course you will learn:
Logging on/off College systems.
Using, resetting and managing passwords.
Keyboard and mouse skills.
Using and navigating around College devices and systems (email and Moodle).
Uploading Teams onto a mobile device and setting up notifications on mobile devices.
Using Teams effectively at home and in the classroom (making video calls, accessing resources and uploading assignments, group chat and checking feedback on Teams).
How to use MS Forms and completing online quizzes and worksheets.
Using Adobe Scan and Office Lens for scanning, uploading and sending work assigned to you.
Use basic features in Word and setting up a basic Powerpoint presentation.
How to access, view and use digital resources online.
How will you learn?
This course will be delivered on-site.
What will you need to bring with you?
A mobile device such as a smart phone would be an advantage but is not essential.
There are no additional costs involved.
How will you be assessed?
There is no formal assessment. Upon completion of the course, you will be awarded a Certificate of Competence.
Where next?
This course will prepare you for further study on a wide variety of courses with Derby College Group.
If you want to develop your IT skills further, we have a wide range of progression courses, including our free Essential Digital Skills Qualification (EDSQ) or our Level 2 Certificate in IT User Skills.
In the ever-progressing digital landscape, the skills learned may also be useful in the workplace and everyday life.
Who do you contact for more information?
For more information contact Derby College on 0800 0280289 or enquiries@derby-college.ac.uk
Course Information for Employers
Information for Employers
If you are an employer and would like to know more about the apprenticeships and professional training we deliver or how you can get involved in co-creating and co-delivering curriculum, please contact us via email on businessenquiries@derby-college.ac.uk, call us on 01332 387 421 or visit our employer pages here.
Career Information
Sorry - no lmi data
More Careers Information at: https://www.derby-college.ac.uk/career-pathways
DCG Success Stories
Discover how our students have achieved success. Their hard work and dedication to learning has enabled them to succeed in rewarding careers or progress onto higher education. We encourage progress and aspirational outcomes by guiding people onto learning pathways that lead to positive destinations. Our students have gone on to achieve great things since leaving the College. We would like to share some of their inspiring success stories with you. Get Started...
Use our online application form to apply for this course.
Course Information Last Updated On: October 21, 2022 4:31 pm