IT Courses – GDPR For Schools
The General Data Protection Regulation (GDPR) increases schools' responsibilities relating to how they manage and share data.
Course Summary
Subject Area:
IT, Digital Skills and Computer Science
Adult and Community
Full Time or Part Time:
PT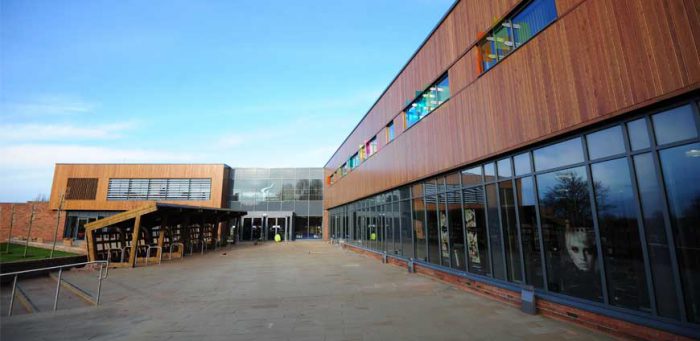 Apply now at: https://www.derby-college.ac.uk/course/it-courses-gdpr-for-schools
Course Information for Students
Who is this course for?
The General Data Protection Regulation (GDPR) increases schools' responsibilities relating to how they manage and share data. This course enables delegates to understand what GDPR is, the principal differences between GDPR and the previous legislation, and the impact on schools. It helps them identify areas of risks they need to address and methods of accomplishing GDPR management.
The course is designed specifically for schools due to issues surrounding age, consent, the use of Special Category Data and the involvement of governing bodies and third parties.
Entry Requirements
What will you learn?
• Principles of GDPR
• Applications to school data
• Types of personal data
• Rights and regulations
• Lawful data processing
• Consent
• Safeguarding of data relating to children and young people
• The role of stakeholders and the Data Protection Officer (DPO)
• Right to erasure
• International transfers and the use of cloud services
• Next steps to meet GDPR
Benefits for the individual
• Better understanding of GDPR, methods to accomplish GDPR management and identification of any areas of risk
Benefits for the organisation
• Clearer understanding of GDPR, the gaps between the school's previous data protection policies and the new regulations, and the methodologies and actions required to eliminate those gaps
• Compliance with GDPR to avoid reputational damage and minimise monetary and legal penalties that may be incurred due to data breaches
• Understanding of the implications of special category data
• Respect and protection for the 'rights and freedoms' of pupils and staff so they have continued trust in the school, leading to increased reputation and positive publicity or marketing opportunities

How will you learn?
What will you need to bring with you?
How will you be assessed?
Where next?
Who do you contact for more information?
For more information contact the Roundhouse Thinking team on 01332 836 638 or enquiries@roundhousethinking.co.uk
Course Information for Employers
Information for Employers
If you are an employer and would like to know more about the apprenticeships and professional training we deliver or how you can get involved in co-creating and co-delivering curriculum, please contact us via email on businessenquiries@derby-college.ac.uk, call us on 01332 387 421 or visit our employer pages here.
Career Information
Sorry - no lmi data
More Careers Information at: https://www.derby-college.ac.uk/career-pathways
DCG Success Stories
Discover how our students have achieved success. Their hard work and dedication to learning has enabled them to succeed in rewarding careers or progress onto higher education. We encourage progress and aspirational outcomes by guiding people onto learning pathways that lead to positive destinations. Our students have gone on to achieve great things since leaving the College. We would like to share some of their inspiring success stories with you. Get Started...
Check availibility and book now on this course.
Course Information Last Updated On: November 22, 2021 3:57 pm