Introductory Canine First Aid – January
This course is for individuals who would like to learn about the basics of canine first aid. It is a great way to understand some of the basic measures that can be put into action. On completion of the course, you will be issued with a College certificate.
Course Summary
Subject Area:
Animal Care
Adult and Community
Location:
Broomfield Hall
Full Time or Part Time:
PT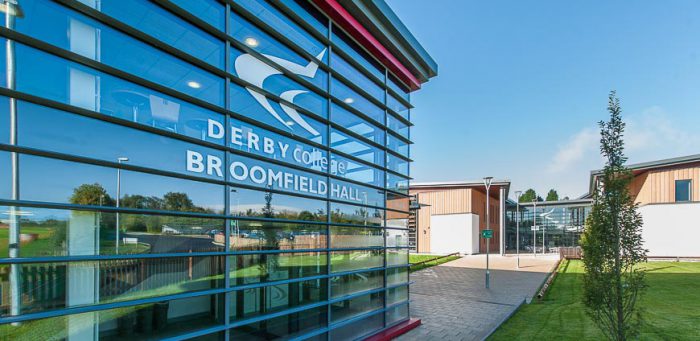 Apply now at: https://www.derby-college.ac.uk/course/introductory-canine-first-aid-january
Course Information for Students
Who is this course for?
This course is aimed at anyone who wants to learn and have a greater understanding of canine first aid, both theory and practical.
It is ideal for dog owners, dog walkers, kennel assistants and dog groomers.
Entry Requirements
There are no formal entry requirements.
You should have a genuine interest in dogs and should be keen to establish an understanding of canine first aid. Opportunity will be provided for you to practise certain procedures.
What will you learn?
This course covers information on first aid procedures including scene assessment and barrier use. Also covered are:
CPR
Choking
Control of serious bleeding and bandaging
Shock management
Spinal injury management and stabilisation of fractures
Normal values: temperature, pulse, respiration
How will you learn?
In the session you will learn theory, watch videos and undertake practical learning, all delivered on-site. The course includes:
Scene assessment
CPR
TPR
Bandaging
What will you need to bring with you?
You will be required to supply your own:
Sensible closed-toe flat footwear
Sensible clothing
Writing materials
Refreshments
How will you be assessed?
There is no formal assessment. Assessment is by observation of your practical performance throughout the day.
Where next?
Derby College Group offers a range of one-day, weekend and evening courses relating to Animal Care, as well as a wide variety of other land-based topics – please see the Derby College Group Part-time Prospectus for a full list and details.
Who do you contact for more information?
For more information, contact Derby College Group on 0800 0280289 or enquiries@derby-college.ac.uk
Course Information for Employers
Information for Employers
Career Information
This course could lead to one of these careers...
Other Animal Care Services Occupations
£18433
More Careers Information at: https://www.derby-college.ac.uk/career-pathways
DCG Success Stories
Discover how our students have achieved success. Their hard work and dedication to learning has enabled them to succeed in rewarding careers or progress onto higher education. We encourage progress and aspirational outcomes by guiding people onto learning pathways that lead to positive destinations. Our students have gone on to achieve great things since leaving the College. We would like to share some of their inspiring success stories with you. Get Started...
Check availibility and book now on this course.
Course Information Last Updated On: January 20, 2023 3:52 pm