Introduction to Biology (Free)
Would you like to explore the subject of Human Biology? This taster course enables you to discover more about the body and how biological systems work.
Course Summary
Subject Area:
Adult Community Learning
Adult and Community
Full Time or Part Time:
PT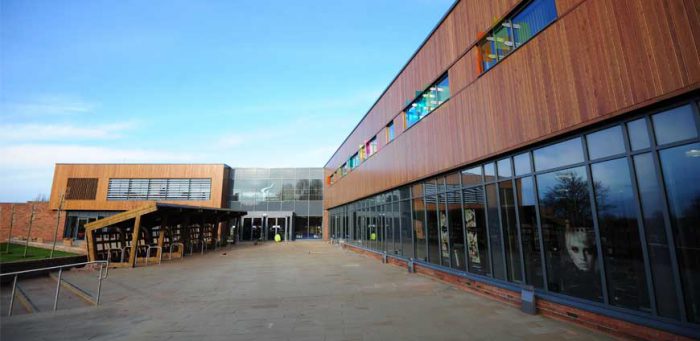 Apply now at: https://www.derby-college.ac.uk/course/introduction-to-biology-free
Course Information for Students
Who is this course for?
This course is suitable for anyone wishing to study Biology at GCSE or A-Level or an Access programme. It can even be taken just for a bit of fun! You will spend six weeks studying the digestive system, diet and exercise, the skeleton, muscles and the eye. Each 90-minute session will have a practical exercise to complete.
The course is ideal for those wishing to progress to the Access to Health Professions Diploma without formal Biology qualifications.
Entry Requirements
There are no formal entry requirements.
What will you learn?
You will learn:
How the food is digested within the human body
How to complete food tests
How the eye works
The basics of how the skeletomuscular system works
How to take part in practical lab work safely
How will you learn?
You will undertake practical sessions on campus.
What will you need to bring with you?
How will you be assessed?
You will be assessed via group work and completing the course leaflet.
Where next?
GSCE Biology
Access to Science (alongside formal Science qualifications)
Access to Higher Education Diploma in Nursing, Midwifery and Health Professions.
Who do you contact for more information?
For more information, contact Derby College Group on 0800 0280289 or community@derby-college.ac.uk
Course Information for Employers
Information for Employers
If you are an employer and would like to know more about the apprenticeships and professional training we deliver or how you can get involved in co-creating and co-delivering the curriculum, please contact us via email on businessenquiries@derby-college.ac.uk, call us on 01332 387 421 or visit our employer pages here.
Career Information
Sorry - no lmi data
More Careers Information at: https://www.derby-college.ac.uk/career-pathways
DCG Success Stories
Discover how our students have achieved success. Their hard work and dedication to learning has enabled them to succeed in rewarding careers or progress onto higher education. We encourage progress and aspirational outcomes by guiding people onto learning pathways that lead to positive destinations. Our students have gone on to achieve great things since leaving the College. We would like to share some of their inspiring success stories with you. Get Started...
Use our online application form to apply for this course.
Course Information Last Updated On: January 11, 2023 3:25 pm