ILM Level 5 Certificate in Effective Coaching and Mentoring
Do you have a passion for developing others in the workplace? Coaching is now recognised as a powerful strategy for effectively developing individuals.
Course Summary
Subject Area:
Teacher Training, Coaching and Mentoring
Adult and Community
Full Time or Part Time:
PT
Days/Times:
TUESDAY 17.00 - 20.00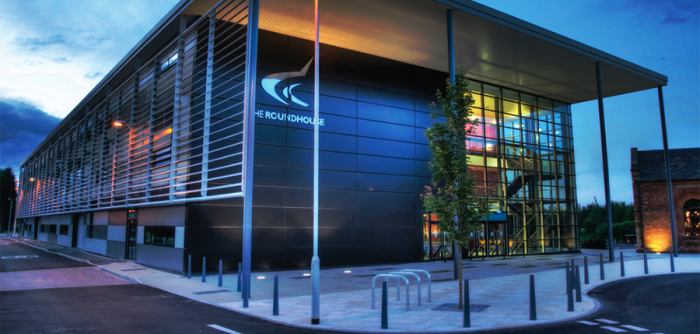 Apply now at: https://www.derby-college.ac.uk/course/ilm-level-5-certificate-in-effective-coaching-and-mentoring-2
Course Information for Students
Who is this course for?
Do you have a passion for developing others in the workplace? Coaching is now recognised as a powerful strategy for effectively developing individuals.
Our Level 5 Certificate in Effective Coaching and Mentoring is an ideal qualification for people with significant responsibility for coaching and mentoring employees as part of their day-to-day role. It covers planning and preparing specific learning and development opportunities and requires you to practise your coaching skills in the workplace.
The course is also designed to support you to move into a development role or to start a career as a freelance coach and mentor. It will enable you to:
Develop a critical understanding of the role and responsibilities of the workplace coach and mentor
Deepen your knowledge of how coaching and mentoring can impact an organisation and individuals
Assess your own skills, behaviours and knowledge as a coach and mentor
Provide evidence of your own development as a coach and mentor through the qualification
Plan, deliver and review coaching and mentoring in your organisation
The course is delivered using a range of ten classroom-based sessions over the eight-month period, two hours of supervision and workplace observations.
Entry Requirements
All applicants must attend a bespoke information session and informal interview to discuss their qualifications, experience, workplace role, motivation and aspirations.
You need evidence of:
A recognised Level 2 or equivalent qualification in English
A Level 3 qualification and/or a demonstration of your ability to work at Level 5
Coaching/mentoring as part of your workplace role. You must be in a position to undertake a minimum of 18 hours of formal and contracted coaching or mentoring with supervision and support and be able to show how you have reflected on your performance
The capacity to attend ten classroom-based learning sessions during the programme, take part in a minimum of two tutorials and engage in a minimum of two workplace observations/supervision. Independent study is a key expectation to enable you to learn and achieve
What will you learn?
This course develops your theoretical knowledge of effective coaching, coaching skills and professional behaviours holistically. You will be working towards the following qualification units:
Understanding the Skills, Principles and Practice of Effective Coaching and Mentoring within an Organisational Context
Undertaking Effective Coaching or Mentoring within an Organisational Context
Reviewing Own Ability as a Coach or Mentor within an Organisational Context
How will you learn?
This course will be delivered on-site.
What will you need to bring with you?
How will you be assessed?
Assessment is through coursework and an exciting range of assessment methods is used. These include observations of your practice, self-evaluation, reflective tasks, written assignments, individual and group poster presentations. All assessment methods have been designed to focus on skills specific to the professional coach or mentor, while incorporating key transferable skills.
You are required to undertake academic research and write in an appropriate academic style, using Harvard Referencing systems. We will support you to develop or refresh your academic writing skills during the course.
All assessments require you to apply theory to your own practice and you are expected to engage with academic research and learning theory.
Where next?
You could progress into a coaching or mentoring role in the workplace, including in an educational setting, or into a work-based teaching and learning role such as assessor-coach, where you use the coaching skills to develop apprentices, workplace learners and workshop learners.
You can progress the coaching element of your role in any organisation.
This qualification may provide progression opportunities to other ILM qualifications such as the ILM Level 5 Certificate in Leadership and Management or the ILM Level 7 Certificate or Diploma in Coaching Supervision.
Who do you contact for more information?
For more information contact Derby College on 0800 0280289 or enquiries@derby-college.ac.uk
Course Information for Employers
Information for Employers
If you are an employer and would like to know more about the apprenticeships and professional training we deliver or how you can get involved in co-creating and co-delivering curriculum, please contact us via email on businessenquiries@derby-college.ac.uk, call us on 01332 387 421 or visit our employer pages here.
Career Information
This course could lead to one of these careers...
Vocational and Industrial Trainers and Instructors
£30311
Teaching Assistants
£14431
Other Teaching and Other Educational Professionals
£22759
More Careers Information at: https://www.derby-college.ac.uk/career-pathways
DCG Success Stories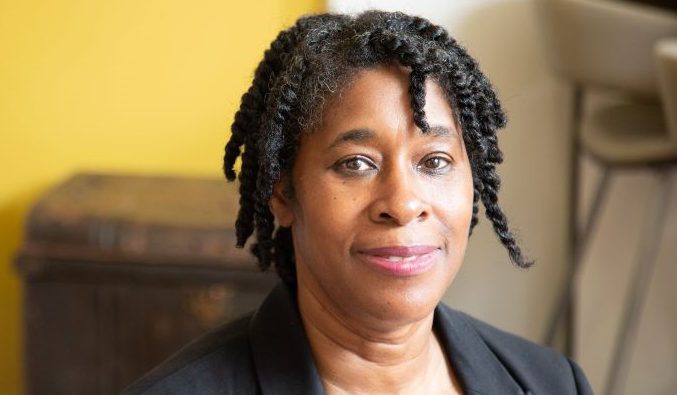 Dawn Shiels-Houston
Coaching and mentoring Level 5 a "goldmine" for Dawn
The world's opened up for me now. I feel I've got lots to offer on a practical basis which could change someone's life. Get Started...
Use our online application form to apply for this course.
Course Information Last Updated On: October 24, 2022 12:47 pm