Human Resources – How to Lead in an Inclusive Way
Most organisations today understand that focusing on diversity is not enough: a broader approach to inclusion is key to helping people be at their best and to achieving higher business performance
Course Summary
Subject Area:
Business, Leadership and Management
Adult and Community
Full Time or Part Time:
PT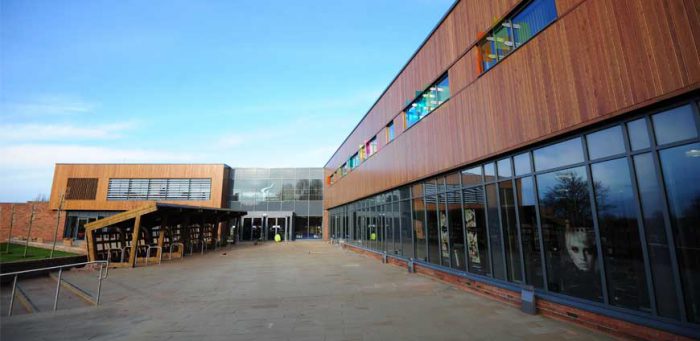 Apply now at: https://www.derby-college.ac.uk/course/human-resources-how-to-lead-in-an-inclusive-way
Course Information for Students
Who is this course for?
Most organisations today understand that focusing on diversity is not enough: a broader approach to inclusion is key to helping people be at their best and to achieving higher business performance. Our course helps leaders understand why it is important to be inclusive, authentic and accountable. It also shows them how to build trust and take action.
Entry Requirements
What will you learn?
• An understanding of what creates a diverse and inclusive leadership team and why this is important
• Increased self-awareness relating to unconscious bias
• Resources to help delegates identify where they are now and what to do next to become a more inclusive leader and create an inclusive workplace
Benefits for the individual
• Greater level of awareness and understanding of inclusive leadership
• Increased self-awareness about unconscious bias
• Knowledge, tools and resources to help deliver inclusive leadership
Benefits for the organisation
• Improved employee engagement and loyalty
• Higher levels of production
• Increased innovation
• Reduced absenteeism
• A culture where people can be at their best
• Greater communication and trust levels between leaders and employees
• Happier, more energised employees
• Improved customer satisfaction and retention
• Enhanced profile as an employer of choice – recommended by employees as a great place to work
How will you learn?
What will you need to bring with you?
How will you be assessed?
Where next?
• Inclusive Hiring
• Cultural Awareness
• How to Manage a Neurodiverse Workforce
Who do you contact for more information?
For more information contact the Roundhouse Thinking team on 01332 836 638 or enquiries@roundhousethinking.co.uk
Course Information for Employers
Information for Employers
If you are an employer and would like to know more about the apprenticeships and professional training we deliver or how you can get involved in co-creating and co-delivering curriculum, please contact us via email on businessenquiries@derby-college.ac.uk, call us on 01332 387 421 or visit our employer pages here.
Career Information
Sorry - no lmi data
More Careers Information at: https://www.derby-college.ac.uk/career-pathways
DCG Success Stories
Discover how our students have achieved success. Their hard work and dedication to learning has enabled them to succeed in rewarding careers or progress onto higher education. We encourage progress and aspirational outcomes by guiding people onto learning pathways that lead to positive destinations. Our students have gone on to achieve great things since leaving the College. We would like to share some of their inspiring success stories with you. Get Started...
Check availibility and book now on this course.
Course Information Last Updated On: November 25, 2021 10:09 am