Home Carpentry & Joinery for Beginners
This hands-on course will provide you with an introductory insight into the basic principles of Home Carpentry & Joinery.
Course Summary
Subject Area:
Construction - Carpentry
Adult and Community
Location:
Hudson Building
Full Time or Part Time:
PT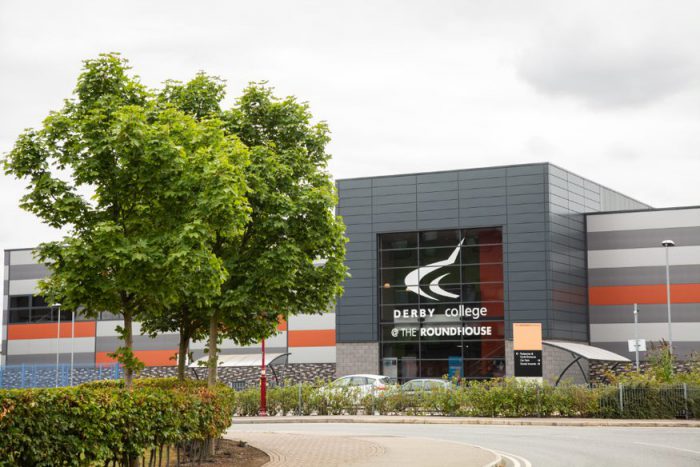 Apply now at: https://www.derby-college.ac.uk/course/home-carpentry-joinery-for-beginners-2
Course Information for Students
Who is this course for?
This hands-on course will provide you with an introductory insight into the basic principles of Home Carpentry & Joinery.
You will try constructing basic joints using hand tools, from cross halving joints to dovetail joints, gaining new skills using a basic tool kit. After 6 weeks you will have the knowledge to complete small joinery projects at home with confidence to complete the project.
Entry Requirements
All adults are welcome, ladies and gents, aged 19+.
There are no formal entry requirements for this experience – you just need a keen interest in construction and saving money!
What will you learn?
Working within a welcoming and relaxed group environment, our construction expert will provide in-time group demonstrations and tips before you proceed with each exercise.
We will cover everything from the importance of health and safety to the correct use of materials and tools for each task.
Week 1 – Health and safety in the college and workshop.
Introduction to the joinery tools
Basic cross halving joint.
Week 2 – Recap on the previous halving joint.
T halving joint
Mortice and tenon joint.
Week 3 – How to set up a smoothing plane, how to sharpen a chisel and plane blade.
Planning exercise with gauging and the use of a square.
Week 4 — Chopping in hinges ,door locks and latches.
Week 5 — Dovetails single and multiple ones with secret dovetails.
Week 6 – Introduction to joinery power tools.
How will you learn?
This course will be delivered on-site.
What will you need to bring with you?
All materials will be included in the cost you pay.
Please note that you are likely to get messy, so consider wearing appropriate clothing. You will be working within a practical environment so safety shoes must be worn in the workshop at all times
How will you be assessed?
There are no assessment criteria – just observe, have a go, and enjoy!
If you have your own desired project or design, please feel free to bring that along to the group too.
Where next?
Level 1 full time Home Carpentry & Joinery Course
Bricklaying for Beginners
Plastering for Beginners
Wallpapering Skills
Plumbing Around The Home
Who do you contact for more information?
For more information contact Derby College on 0800 0280289 or enquiries@derby-college.ac.uk
Course Information for Employers
Information for Employers
If you are an employer and would like to know more about the apprenticeships and professional training we deliver or how you can get involved in co-creating and co-delivering curriculum, please contact us via email on businessenquiries@derby-college.ac.uk, call us on 01332 387 421 or visit our employer pages here.
Career Information
Sorry - no lmi data
More Careers Information at: https://www.derby-college.ac.uk/career-pathways
DCG Success Stories
Discover how our students have achieved success. Their hard work and dedication to learning has enabled them to succeed in rewarding careers or progress onto higher education. We encourage progress and aspirational outcomes by guiding people onto learning pathways that lead to positive destinations. Our students have gone on to achieve great things since leaving the College. We would like to share some of their inspiring success stories with you. Get Started...
Check availibility and book now on this course.
Course Information Last Updated On: November 22, 2021 3:57 pm