HNC in General Engineering – 2 years
The world of engineering is dynamic, fast-paced, technically challenging and exciting. This ever-changing environment offers stimulating and rewarding careers in a range of sectors.
Course Summary
Subject Area:
Engineering
Higher Education
Full Time or Part Time:
PT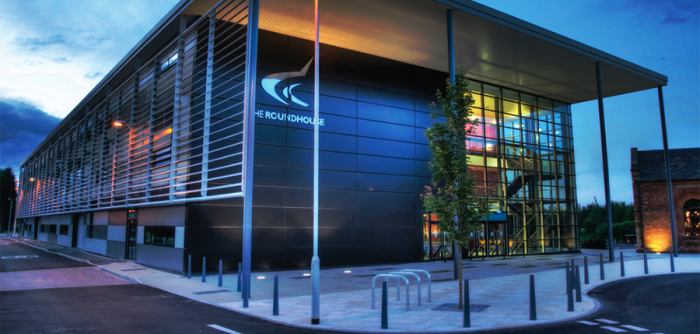 Apply now at: https://www.derby-college.ac.uk/course/hnc-in-general-engineering-2-years
Course Information for Students
Who is this course for?
The world of engineering is dynamic, fast-paced, technically challenging and exciting. This ever-changing environment offers stimulating and rewarding careers in a range of sectors.
The Higher National Certificate in Engineering is a two-year part-time course which enables you to study modules and topics that are relevant to a range of careers. This broad focus enables you to complement your professional experience with a strong grasp of the underpinning principles that support a successful career in engineering.
The programme is offered on a day-release basis which allows you to combine your existing professional role with your studies. You will study a minimum of eight modules which will cover a broad range of engineering subjects and will be delivered by lecturers with the relevant industry and academic experience. The assignments are linked to modern industrial engineering technology and will enable you to make a positive impact within your current organisation.
As well as nine hours spent in College, it is expected that the student will equal this time working outside the College on assessments, research, revision and other learning activities.
All engineering companies demand well qualified, versatile and adaptable staff with high-level skills and knowledge. This course also opens up potential opportunities for further study, including progression to a Higher National Diploma, Foundation Degree or Honours Degree in subsequent years.
Delivered at our Roundhouse Campus adjacent to the Derby train station, this two-year programme is regulated by OfS and awarded by Pearson Edexcel.
In the light of the COVID-19 pandemic, we will seek to mitigate risks to health by applying social distancing and other government guidelines and by continuing to respond to the changing public health situation through appropriate changes to our courses, services and facilities. Where official guidance or concerns for the health of students and staff demand it, we will review our approach.
We will be welcoming students next academic year. We will also do all we reasonably can to meet the needs of students whose individual circumstances mean that they cannot attend any in-person teaching.
The academic year will start as normal and term dates will not be changed. You are advised to be flexible in your travel plans at this stage and more advice about arrangements for the start of term will follow in July.
Teaching will be delivered by a blend of in-person and online teaching, and we will adapt our timetables, teaching methods, course content and locations for delivery of teaching to achieve this. The balance of the blend will depend on the stringency of social distancing and other regulations in force at the time. Where possible, teaching by seminars, practicals and supervisions will be delivered in person, and it may be possible for teaching to smaller groups to be given on this basis. The size of the face-to-face contact groups will be determined by the capacity of rooms allocated on the timetable, and also the activity taking place within the room. If large-scale whole-class teaching in person becomes permissible, then the DCG Engineering Academy will reintroduce it as soon as possible.
Research and learning facilities: it is our aim that all students who need them for their studies and research will have sufficient and suitable access to practical facilities, libraries and other facilities, subject to the restrictions of social distancing.
Minimising risk: all College buildings will be risk assessed and managed on an ongoing basis, following government guidelines and advice. This may involve managing how we all enter and leave buildings to allow for social distancing, reducing numbers of people allowed into a building or area, appropriate cleaning regimes, altered timings of events and any other measures considered appropriate to mitigate risk of exposure to Covid-19. We will promote health and infection control measures across the rooms used by the DCG Engineering Academy, and communicate and implement changes to any of these measures resulting from local lockdown requirements as required.
Support: the DCG Engineering Academy will offer you pastoral support in many forms.
Entry Requirements
All applicants will be invited to an interview to discuss their qualifications, experience and any other related issues.
You should have one of the following:
At least two A-levels or AS Levels including Maths and Physics
BTEC Subsidiary Diploma/Diploma in Engineering
BTEC Extended Diploma or National Diploma in Engineering
You will also need:
At least four GCSEs at grade 9-4 (A*- C) to include English and Maths
You will be interviewed to ensure the course is suitable for you.
We also welcome applicants who lack institutional qualifications. All such applicants will be interviewed and may be set an appropriate piece of work upon which a judgement will be made, taking into account their academic potential and relevant experience.
You will need to be aged 18 or over at the beginning of the course.
What will you learn?
To be awarded the Higher National Certificate, students must complete the following four mandatory modules:
Engineering Design
Engineering Science
Engineering Maths
Managing a Professional Engineering Project
They must also complete a minimum of four optional modules. Examples are shown below:
Mechatronics
Mechanical Principles
Electrical and Electronic Principles
Digital Principles
Electro, Pneumatics and Hydraulics
Manufacturing Systems Engineering
How will you learn?
This course will be delivered on-site.
What will you need to bring with you?
How will you be assessed?
Your knowledge and understanding for all modules will be assessed through a variety of methods. These will include written work such as assignments and presentations.
All assignment activity will support you in developing skills in academic writing, verbal presentations, team work and analysis. The College offers a comprehensive development programme as part of your studies to support your progression in these areas.
Where next?
The level of independent research and critical thinking completed on this course, as well as the assessment methodology, helps to prepare students for further study at Level 5 or degree level.
As a vocational qualification, the HNC also provides students with a range of skills and knowledge that can be readily applied in the workplace and may lead to opportunities for career progression.
Who do you contact for more information?
For more information contact Derby College on 0800 0280289 or enquiries@derby-college.ac.uk
Disclaimer
Course Information for Employers
Information for Employers
If you are an employer and would like to know more about the apprenticeships and professional training we deliver or how you can get involved in co-creating and co-delivering curriculum, please contact us via email on businessenquiries@derby-college.ac.uk, call us on 01332 387 421 or visit our employer pages here.
Career Information
This course could lead to one of these careers...
£0
£0
More Careers Information at: https://www.derby-college.ac.uk/career-pathways
DCG Success Stories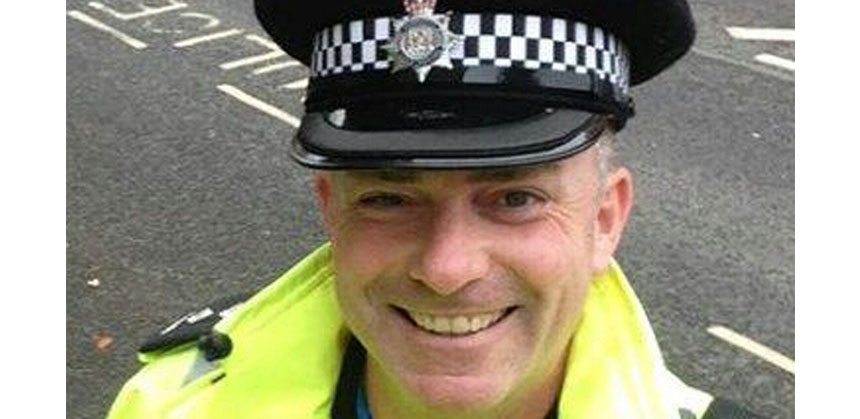 Pete Szabo
Shy student engineer Pete "grew" to enjoy distinguished police career
For me, college was great. I was painfully shy at that stage and it helped me grow as a person, through meeting and learning from people from a wide range of backgrounds and different ages and cultures, and from various sections of industry like Rolls-Royce. It gave me an early idea of public speaking and it gave me an insight into the academic world. I'm not the most bookish of people but I came out of my police training course with the second highest mark. Get Started...
Use our online application form to apply for this course.
Course Information Last Updated On: September 28, 2023 10:33 am