HNC Diploma in Building Services Engineering
If you are employed as a technician, in management or in designing HVAC systems in the building services sector within the construction and the built environment industry, this two-year course is an ideal way of moving your career forward.
Course Summary
Subject Area:
Professional Construction
Higher Education
Full Time or Part Time:
PT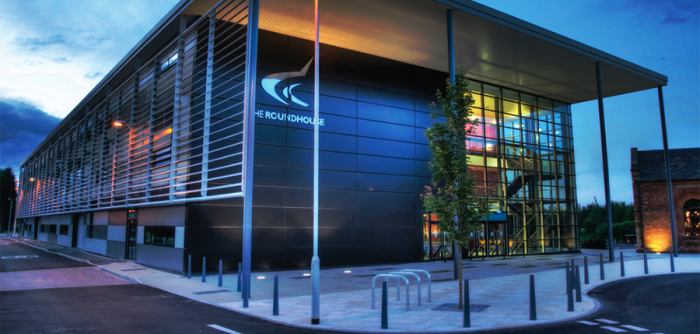 Apply now at: https://www.derby-college.ac.uk/course/hnc-diploma-in-building-services-engineering
Course Information for Students
Who is this course for?
If you are employed as a technician, in management or in designing HVAC systems in the building services sector within the construction and the built environment industry, this two-year course is an ideal way of moving your career forward.
The HNC is an established qualification and is recognised by industry professionals and professional bodies – in the case of building services, it is the CIBSE.
Building services engineers play a key role in the architecture of a building project, having significant influence in assessing the energy demands and sustainability of a building.
Within the sector, exciting opportunities are emerging in areas such as sustainability, low carbon technologies, energy management and renewable energy. Building services engineers therefore play a significant role in combating climate change and advising clients and architects on meeting current regulations.
Working in the industry and studying at the same time will require you to have good time management and organisational skills. However, it should also offer you the opportunity to utilise the skills you have learned in your professional practice through problem-based learning. Your own industrial practice will be a welcome asset to promote experiential learning and peer support throughout the course.
Entry Requirements
You should be employed in the building services industry and hold at least one of the following:
A BTEC Level 3 qualification in Construction and The Built Environment
A GCE Advanced Level profile that demonstrates strong performance in a relevant subject or adequate performance in more than one GCE subject. This profile is likely to be supported by GCSE grades at A* to C and/or 9 to 4 (or the equivalent)
Other related Level 3 qualifications
An Access to Higher Education Diploma awarded by an approved further education institution
Related work experience
An international equivalent of the above
What will you learn?
Year one:
Construction technology
Science and materials
Principles of alternative energy
Mathematics for construction
Year two:
Construction practice and management
Principles of heating services design and installation
Principles of ventilation and air conditioning design and installation
Individual project
You will need to complete eight units from the above suite, with seven mandatory units and one optional unit which will be offered based on the demand of the student group.

How is the course delivered?
You will attend College one day a week over two semesters per academic year. You will undertake two units per semester.
You will have access to your tutors via email and through online learning platforms, offering you additional support to give everyone equal opportunities to develop their skills and achieve their full potential.
.
How will you learn?
This course will be delivered on-site.
What will you need to bring with you?
How will you be assessed?
You will undertake technical assignments where you will have the opportunity to solve technical problems closely aligned with industrial building services and construction scenarios and offering you the chance to learn and demonstrate your knowledge. Alongside the technical assignments, you will undertake professional presentations, course work and projects both individually and as part of a team.
You will have access to staff who have experience of the industry and who boast particular specialisms as well as a broad knowledge of the construction industry. The course is delivered in our purpose built HE centre with access to industry-standard software such as Autodesk and Microsoft Project as well as online resources.
Where next?
You could progress to a HND or to a BSc/BEng degree in a related construction discipline, drawing on the broad knowledge base you will have gained from your two years of study.

We would encourage you to become a member of CIBSE at licentiate level.
Who do you contact for more information?
For more information contact Derby College on 0800 0280289 or enquiries@derby-college.ac.uk
Course Information for Employers
Information for Employers
If you are an employer and would like to know more about the apprenticeships and professional training we deliver or how you can get involved in co-creating and co-delivering curriculum, please contact us via email on businessenquiries@derby-college.ac.uk, call us on 01332 387 421 or visit our employer pages here.
Career Information
This course could lead to one of these careers...
Civil Engineers
£47465
Building and Civil Engineering Technicians
£26963
More Careers Information at: https://www.derby-college.ac.uk/career-pathways
DCG Success Stories
Discover how our students have achieved success. Their hard work and dedication to learning has enabled them to succeed in rewarding careers or progress onto higher education. We encourage progress and aspirational outcomes by guiding people onto learning pathways that lead to positive destinations. Our students have gone on to achieve great things since leaving the College. We would like to share some of their inspiring success stories with you. Get Started...
Use our online application form to apply for this course.
Course Information Last Updated On: October 18, 2021 1:57 pm