Gas Safety Awareness Level 3
BPEC Level 3 Award in Gas Safety Awareness for Supervisors and Managers
Course Summary
Subject Area:
Construction - Plumbing and Gas Training
Adult and Community
Full Time or Part Time:
PT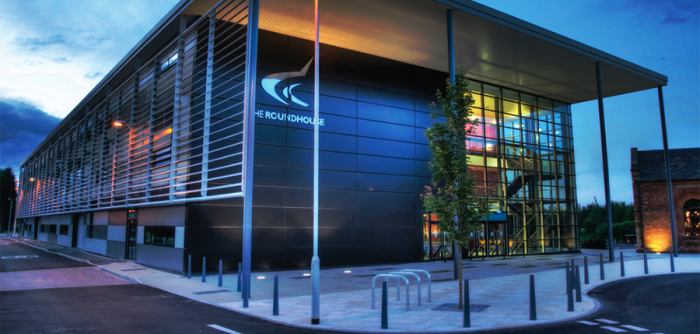 Apply now at: https://www.derby-college.ac.uk/course/gas-safety-awareness-level-3
Course Information for Students
Who is this course for?
The BPEC Level 3 Award in Gas Safety Awareness for Supervisors and Managers (RQF) gives individuals who manage or supervise gas operatives, or inspect the work undertaken, the fundamental knowledge regarding the legislation, distribution, principles, combustion and meter installation in relation to natural and liquid petroleum gases.
Entry Requirements
Learners must be 16 years of age or older. There is an expectation that learners have good literacy and numeracy skills to allow them to complete the qualification successfully. Learners are not required to hold any qualifications prior to undertaking this programme.
What will you learn?
The qualification requires the learner to complete three units (all of which are mandatory) and these include the assessment of knowledge by means of multiple choice questions and written responses. The topics covered are:
Understand Domestic Gas Safety Legislation
Understand Domestic Gas Distribution and Combustion
Understand the Requirements for Domestic Gas Meters
How will you learn?
This course will be delivered on-site.
What will you need to bring with you?
No special equipment is required.
How will you be assessed?
There will be 21 hours of guided learning and an expectation that approximately 10 hours of self-study will be completed by the learner. The method of assessment will be four centrally-set centre-marked assessments.
Where next?
The Level 3 Award in Gas Safety Awareness for Supervisors and Managers could lead to career progression for individuals aspiring to manage teams of gas operatives, or inspect the work undertaken, by giving them knowledge and understanding of gas safety.
Who do you contact for more information?
For more information contact Derby College on 0800 0280289 or enquiries@derby-college.ac.uk
Course Information for Employers
Information for Employers
If you are an employer and would like to know more about the apprenticeships and professional training we deliver or how you can get involved in co-creating and co-delivering curriculum, please contact us via email on businessenquiries@derby-college.ac.uk, call us on 01332 387 421 or visit our employer pages here.
Career Information
This course could lead to one of these careers...
Plumbers and Heating and Ventilating Engineers
£39885
More Careers Information at: https://www.derby-college.ac.uk/career-pathways
DCG Success Stories
Discover how our students have achieved success. Their hard work and dedication to learning has enabled them to succeed in rewarding careers or progress onto higher education. We encourage progress and aspirational outcomes by guiding people onto learning pathways that lead to positive destinations. Our students have gone on to achieve great things since leaving the College. We would like to share some of their inspiring success stories with you. Get Started...
Use our online application form to apply for this course.
Course Information Last Updated On: October 18, 2021 1:36 pm