Foundation Degree in Computing (FdSc)
This course is designed to provide a broad-based introduction to studying computing at higher education level. It has a strong work-based focus and reflects the diverse skills and technologies found in modern ICT industries.
Course Summary
Subject Area:
IT, Digital Skills and Computer Science
Higher Education
Full Time or Part Time:
FT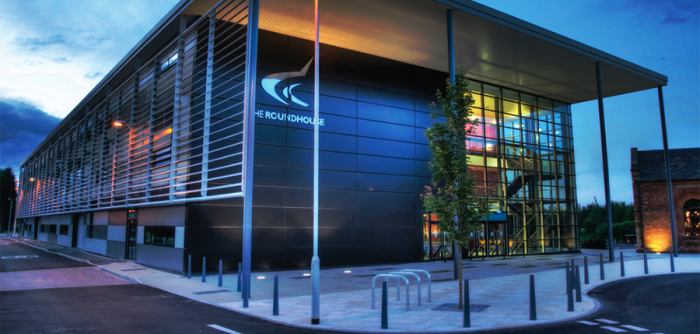 Apply now at: https://www.derby-college.ac.uk/course/foundation-degree-in-computing-fdsc
Course Information for Students
Who is this course for?
You will develop a wide range of practical skills in Networking, Programming, Application Development and Web Development, underpinned by academic knowledge and an understanding of software engineering and computing. The programme will appeal to those already in an IT-related role or those wishing to move into this exciting and diverse sector.
The assessed work experience and industrial placement provide further work-specific skills that are relevant to the IT sector. There is an emphasis on direct technical skills developed through a number of modules across the two-year course. You will build knowledge and understanding of the organisation of computer systems in terms of hardware, software and data processing and there are continual forms of ongoing and final assessments and small group workshops.
Throughout, you will be encouraged to develop your employability skills. You will replicate real-world practices by using specialised industry-standard tools and by completing an industry-related project. This will enable you to work in industry as a programmer, web developer, network specialist or database designer, among other roles. The course will also provide you with an opportunity to apply to progress to the BSc (Hons) Computer Science.
The programme is delivered two days per week, with additional independent study outside of these contact hours. It will be delivered by our highly qualified staff who have a wealth of industrial and academic experience.
This two-year programme is delivered at our Joseph Wright Campus and is regulated by the OfS. The qualification is awarded by the University of Derby.
All students are classed as both Derby College Group and University of Derby students, with full access to the facilities in both institutions, including the UDO online platform, the Derby College Group and University of Derby Learning Resources Centres and the College's Moodle pages.
Entry Requirements
All applicants will be invited to an interview to discuss their qualifications, experience and any other related issues. You will need:
64 UCAS tariff points of which at least 32 points must come from an IT-related subject
GCSE English and Mathematics at grade 9-4 (A* – C) or the equivalent
We are seeking to attract well-motivated students who wish to pursue their studies in a stimulating and vocationally orientated learning environment, and who are prepared to undertake their studies both on campus and within either their own, or a nominated, real or simulated work-based learning environment.
We also welcome applicants who lack institutional qualifications. All such applicants will be interviewed and may be set an appropriate piece of work upon which a judgement will be made, taking into account their academic potential and relevant experience.
You will need to be aged 18 or over at the beginning of the course.
All applicants are subject to approval from the University of Derby.
Recognition of Prior Learning:
You may also be able to gain entry to Level 4 with exemptions on some of the modules, or advanced entry to Level 5, based on the evidence of other certified qualifications and experiential learning. In this case, Recognition of Prior Experiential Learning (RPEL) or Recognition of Prior Certified Learning (RPCL) processes would apply.
Further information can be found in the University's Academic Regulations (Part C) www.derby.ac.uk/about/organisation/academic-regulations or by talking to the course leader.
What will you learn?
Modules include:
Foundations of Computer Science
Introduction to Computer Science
Programming
Client Side Web Development
Database Development for Business
Introduction to Networking
Application Development
Wide Area Networks
Industrial Team Project
Learning from Professional Courses In IT
Mobile Device Development and Security
Program Development
Software Systems Development
How will you learn?
What will you need to bring with you?
How will you be assessed?
While on the programme, you will be assessed using a variety of methods: assignments, practical work, reports, group presentations, poster presentations and exams (practical and theory). All assessment methods have been designed to focus on skills specific to the industry while incorporating key transferable skills.
Where next?
This programme is designed to provide you with the practical skills and knowledge which will make you immediately employable within the computing industry or which will enhance your career prospects if you are already employed.
Students who successfully pass the Foundation Degree and demonstrate capability and commitment through their academic work and record of attendance may apply to join the final year of the BSc (Hons) Computer Science at the University of Derby.
This qualification is awarded by the University of Derby. www.derby.ac.uk
Who do you contact for more information?
For more information contact Derby College on 0800 0280289 or enquiries@derby-college.ac.uk
Course Information for Employers
Information for Employers
If you are an employer and would like to know more about the apprenticeships and professional training we deliver or how you can get involved in co-creating and co-delivering curriculum, please contact us via email on businessenquiries@derby-college.ac.uk, call us on 01332 387 421 or visit our employer pages here.
Career Information
This course could lead to one of these careers...
IT Engineers
£29175
Programmers and Software Development Professionals
£35002
Information Technology and Telecommunications Professionals n.e.c.
£32187
Information Technology and Telecommunications Directors
£67780
IT Operations Technicians
£24667
More Careers Information at: https://www.derby-college.ac.uk/career-pathways
DCG Success Stories
Discover how our students have achieved success. Their hard work and dedication to learning has enabled them to succeed in rewarding careers or progress onto higher education. We encourage progress and aspirational outcomes by guiding people onto learning pathways that lead to positive destinations. Our students have gone on to achieve great things since leaving the College. We would like to share some of their inspiring success stories with you. Get Started...
Use our online application form to apply for this course.
Course Information Last Updated On: November 26, 2021 4:06 pm