Foundation Degree Children and Young People (FdA)
The demand for highly-qualified practitioners to work with children, young people and their families is rapidly increasing. Developed with employers in the sector and delivered in partnership with the University of Derby, this Foundation Degree in Children and Young People 0-25 will equip you with the skills to meet this demand.
Course Summary
Higher Education
Full Time or Part Time:
PT
Tuition:
£4333.6 Per Year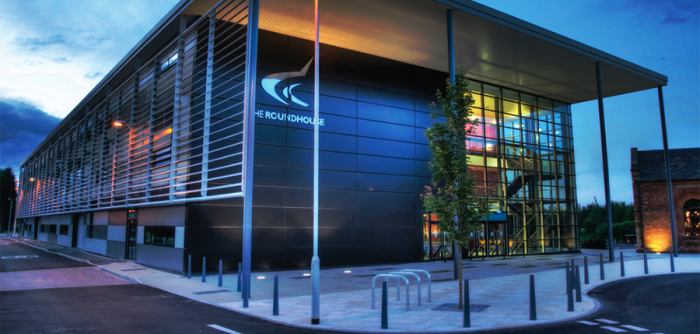 Apply now at: https://www.derby-college.ac.uk/course/foundation-degree-children-and-young-people-fda
Course Information for Students
Who is this course for?
Your academic study will be directly related to your working environment, with projects, activities and research designed to enable you to reflect upon and develop your current everyday practice.
Whether you choose to study on the Early Years, Teaching Assistant or Special Educational Needs and Disabilities Pathway, this course will enable you to become a confident, knowledgeable and effective practitioner.
The course is delivered over 24 weeks commencing in September each academic year. Lectures are three hours in duration and delivered by highly qualified staff who have excellent academic and practical backgrounds and experience in Children's and Young People's Services.
You will be expected to undertake independent study for at least an additional 100% of contact time. An important part of the course is the ability to become a reflective practitioner, a skill which will be developed throughout the duration of your studies.
This three-year course will run with a minimum of ten students and takes place at the Derby College Roundhouse Campus.
The course is regulated by the OfS and the qualification is awarded by the University of Derby.
All students have access to the UDO online platform, the Derby College Learning Resources Centre, the University of Derby library, and the College's Moodle pages.
The programme will run with a minimum of ten students. In 2020-21 we enrolled ten students on this programme
Entry Requirements
All applicants will be invited to an interview to discuss their qualifications, experience and any other related issues.
As an applicant, you should:
Be working directly with children or young people aged 0-25 years in a voluntary or paid capacity for at least two days per week
Have achieved a full Level 3 qualification
You will also need:
GCSE English at grade 9-4 or A*-C
A certificate for each of these qualifications will be required at your interview and can be sent via email too. If you have not completed your qualification or need to apply for a copy of a certificate, approval from the University of Derby will be provisional until a copy of each certificate is provided.
You will need to be aged 18 or over at the beginning of the course.
All applicants are subject to approval from the University of Derby.
What will you learn?
The course is made up of three pathways so you can specialise in an area that is relevant to your everyday work.
You will study the core modules and pathway modules, with option modules related to your chosen pathway:
Pathway Modules:
Supporting Teaching and Learning
Early Years Provision and Practice
Understanding Behaviour
Introduction to SEND
Supporting Learners with SEND
Core Modules:
Higher Education Study Skills
Work-based Reflective Practice
Ethical Practice, Attitudes and Values
Integrated Services
International Perspectives
Research Methods and Practice
Secondary Research
Children's and Young People's Family Rights
Optional Modules:
Children and Young People Communicating
Working with Parents and Carers
How will you learn?
What will you need to bring with you?
No
Please note that published course fees are per year.
How will you be assessed?
You will learn through reflective tasks, work-based activities, presentations, tutorials and the use of online resources. There are no exams so you will be assessed using your work-based activities, creative presentations and essays.
Everything you study will be relevant to your everyday work. You will also have the support of a 'critical friend' as well as the tutors and academic support staff at College.
Where next?
The Foundation Degree in Children and Young People provides the perfect progression platform for further study on the BA (Hons) Early Childhood Studies, BA (Hons) Education Studies, BA (Hons) Child and Youth Studies or the BA (Hons) Special Educational Needs and Disability at the University of Derby, depending on the pathway studied. It will also enhance your career prospects within your chosen profession.
This qualification is awarded by the University of Derby. www.derby.ac.uk
Who do you contact for more information?
For more information contact Derby College on 0800 0280289 or enquiries@derby-college.ac.uk
Course Information for Employers
Information for Employers
If you are an employer and would like to know more about the apprenticeships and professional training we deliver or how you can get involved in co-creating and co-delivering curriculum, please contact us via email on businessenquiries@derby-college.ac.uk, call us on 01332 387 421 or visit our employer pages here.
Career Information
This course could lead to one of these careers...
Social Services Managers and Directors
£34586
Residential, Day and Domiciliary Care Managers and Proprietors
£33245
Childminders and Related Occupations
£3626
Care Workers and Home Carers
£14827
Social Workers
£35396
More Careers Information at: https://www.derby-college.ac.uk/career-pathways Get Started...
Use our online application form to apply for this course.
Course Information Last Updated On: November 26, 2021 4:06 pm