Foundation Certificate in Bookkeeping
This is a fantastic opportunity to study bookkeeping as a short course
Course Summary
Subject Area:
Business, Leadership and Management
Adult and Community
Full Time or Part Time:
PT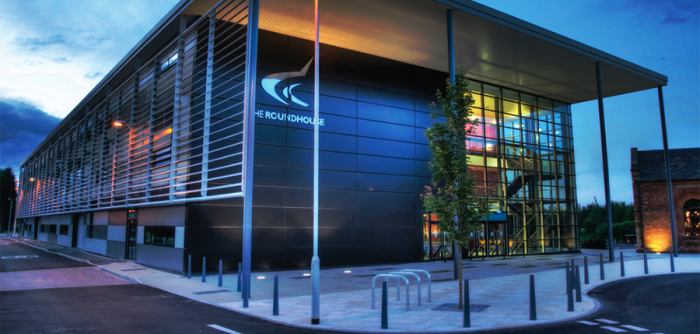 Apply now at: https://www.derby-college.ac.uk/course/foundation-certificate-in-bookkeeping
Course Information for Students
Who is this course for?
This is a fantastic opportunity to study bookkeeping as a short course or as part of a series of courses alongside the Access Award in Bookkeeping, the Access Award in Accounting Software and the Foundation Award in Accounting Software. These courses can be studied back-to-back over a year or alternatively you can take individual courses based on what you want.
The Foundation Certificate in Bookkeeping is a 12-week programme with end-of-unit exams that delivers the skills and essential knowledge to manage books effectively. It includes manual double entry bookkeeping, and associated documents and processes, up to Trial Balance standard. It is a perfect way to learn more about bookkeeping.
Entry Requirements
There are no formal entry requirements, though a Level 1 qualification or equivalent in Maths would be an advantage.
What will you learn?
The qualification is composed of two mandatory units, assessed in two end-of-unit assessments:
Bookkeeping Transactions
A student completing this qualification will develop practical accountancy skills in the double-entry bookkeeping system and in using associated documents and processes.
Students will be able to check transactions for accuracy, make entries in appropriate books and ledgers, and calculate sales invoices and credit notes. They will also cover more complex foundation level bookkeeping procedures, including dealing with VAT, reconciliation and trial balances, and will develop their understanding of the relationship between the various accounting records.
How will you learn?
What will you need to bring with you?
As part of your AAT course, you will need to purchase resource/text books to aid your revision. There may also be the additional cost of registration/subscription fees and exams (which can be discussed at interview).
AEB Funded: please discuss at enrolment
AAT Fees = £48
Books = £20 per book (approx)
Assessments = £70 per assessment
AAT fee and cost for first exams is included.
How will you be assessed?
There are end-of-unit computer-based assessments.
Where next?
Further Study
Succesful completion could lead to progression to one of our other AAT courses.
Careers
The Foundation Certificate in Bookkeeping can lead to employment as a:
Clerical Assistant
Trainee Bookkeeper
Accounts Clerk
Finance Assistant
Accounts Administrator
Who do you contact for more information?
For more information contact Derby College on 0800 0280289 or enquiries@derby-college.ac.uk
Course Information for Employers
Information for Employers
If you are an employer and would like to know more about the apprenticeships and professional training we deliver or how you can get involved in co-creating and co-delivering curriculum, please contact us via email on businessenquiries@derby-college.ac.uk, call us on 01332 387 421 or visit our employer pages here.
Career Information
This course could lead to one of these careers...
Book-keepers, Payroll Managers and Wages Clerks
£19618
More Careers Information at: https://www.derby-college.ac.uk/career-pathways
DCG Success Stories
Discover how our students have achieved success. Their hard work and dedication to learning has enabled them to succeed in rewarding careers or progress onto higher education. We encourage progress and aspirational outcomes by guiding people onto learning pathways that lead to positive destinations. Our students have gone on to achieve great things since leaving the College. We would like to share some of their inspiring success stories with you. Get Started...
Use our online application form to apply for this course.
Course Information Last Updated On: October 18, 2021 1:35 pm