FC – C&G 2391-52 Inspection Testing and Certification of Electrical Installations
The City & Guilds 2391-52 course runs over 12 evenings covering fundamental Electrical Theory, Initial Verification practical and revision and Periodic Inspection practical and revision
Course Summary
Subject Area:
Construction - Electrical Installation
Adult and Community
Full Time or Part Time:
PT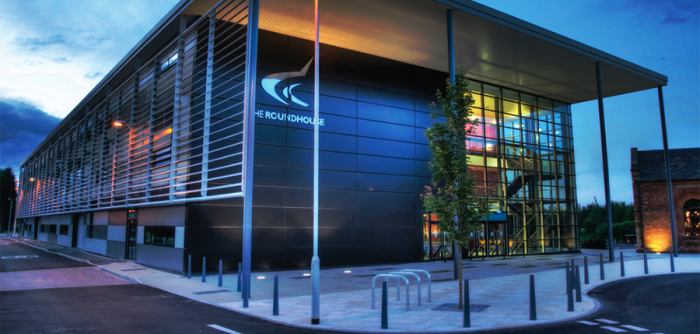 Apply now at: https://www.derby-college.ac.uk/course/fc-cg-2391-52-inspection-testing-and-certification-of-electrical-installations
Course Information for Students
Who is this course for?
The new Testing and Inspection City & Guilds 2391-52 Combined Course qualification replaces and improves on the former 2394/2395 course that was previously available to electricians but has since been withdrawn.
Entry Requirements
This course is aimed at students possessing knowledge of the wiring regulations but who have minimal knowledge of inspection and testing.
We strongly recommend that you achieve City & Guilds 2382 before embarking on this course, though this is NOT a formal entry requirement.
An interview will be required before you commence this course to establish what qualifications and experience you hold so that a decision can be made on whether the course is right for you.
What will you learn?
In order to claim the full City & Guilds 2391-52 qualification, students must successfully complete the following:
A two-hour online multiple choice exam (open book)
A practical assessment which lasts four hours and 20 minutes
Assessment – 2391-52
Task A – Visual Inspection – 30 minutes
Task B – Periodic Inspection and Test – two hours and 30 minutes
Task C – Short Answer Questions – one hour and 20 minutes
How will you learn?
What will you need to bring with you?
Candidates will be expected to supply:
Own copy of IET Guidance Note 3 (Inspection and Testing)
Own copy of IET 18th Edition On-Site Guide
Safety boots will also be required when you are undertaking the practical revision and assessment.
How will you be assessed?
The online multiple choice exam is externally set and marked but internally delivered.
The practical assessment is externally set but internally marked and delivered.
Where next?
Further Study
You could progress to qualifications in Electrical Engineering or Design.
Careers
You could become an Electrical Installation Tester via competence bodies.
Who do you contact for more information?
For more information contact Derby College on 0800 0280289 or enquiries@derby-college.ac.uk
Course Information for Employers
Information for Employers
If you are an employer and would like to know more about the apprenticeships and professional training we deliver or how you can get involved in co-creating and co-delivering curriculum, please contact us via email on businessenquiries@derby-college.ac.uk, call us on 01332 387 421 or visit our employer pages here.
Career Information
More Careers Information at: https://www.derby-college.ac.uk/career-pathways
DCG Success Stories
Discover how our students have achieved success. Their hard work and dedication to learning has enabled them to succeed in rewarding careers or progress onto higher education. We encourage progress and aspirational outcomes by guiding people onto learning pathways that lead to positive destinations. Our students have gone on to achieve great things since leaving the College. We would like to share some of their inspiring success stories with you. Get Started...
Use our online application form to apply for this course.
Course Information Last Updated On: March 31, 2022 4:07 pm