Extended Certificate in Digital Multimedia Skills – Level 2
Are you are interested in interactive media, graphic design, publishing and photography - and exploring the potential of a career in digital multimedia?
Course Summary
Subject Area:
Creative Media (Moving Image and Audio) and Digital Multi-Media
School Leaver - Vocational/Technical
Location:
Joseph Wright Centre
Full Time or Part Time:
FT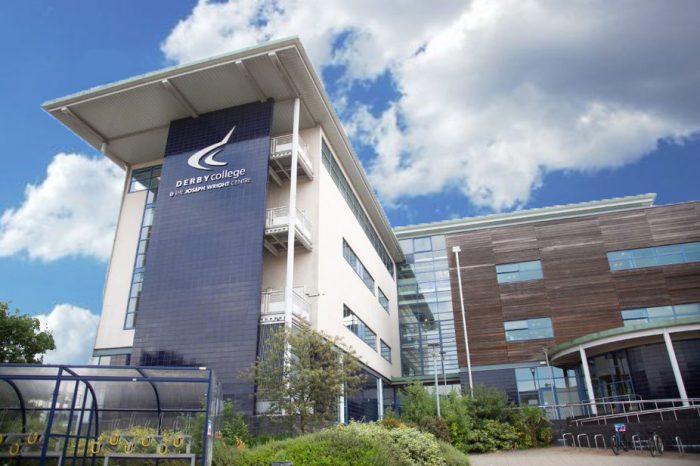 Apply now at: https://www.derby-college.ac.uk/course/extended-certificate-in-digital-multimedia-skills-level-2
Course Information for Students
Who is this course for?
Are you are interested in interactive media, graphic design, publishing and photography – and exploring the potential of a career in digital multimedia?
This one-year course is designed to give you a general overview of digital media and the skills needed to succeed in such a fast-paced industry.
The qualification gives you the opportunity to develop your technical skills through a process of self-evaluation, practice and review. To allow for a rich and immersive learning experience, you will work freely across a range of technical skills areas. These include creative investigation and ideas generation, communication, using creative development processes, developing and applying practical skills, and using productive working skills and practice centred around moving image and audio production.
The Level 2 Extended Certificate is equivalent to two GCSEs.
To support your main study programme, future progression and life skills, you will also resit your GCSEs where you will develop your skills in Maths and English.
Entry Requirements
You will need at least four D/3 grades or above at GCSE, along with a minimum grade C/4 in either English Language or Maths.
What will you learn?
You will study three units around interactive media, graphic design, publishing and photography.
The course has been designed to allow you to work on deepening and refining the skills below over time:
Investigation
Communication
Practical skills development
Creative approach
How will you learn?
This course will be delivered on-site.
What will you need to bring with you?
Whilst all equipment required for the course is available for loan from the College, you will be required to supply your own stationery and SD card.
How will you be assessed?
There are three assessment units across the specification, which are 100% internally set and assessed.
You will be assessed on coursework made up of practical work, research, essays, discussions and presentations. All evidence produced for assessment is based on practical portfolios of work.
GCSE Maths or English will be assessed through a controlled assessment or final exam.
Where next?
Further Study
This course is an excellent platform for you to start working towards a digital media career.
Provided you can demonstrate aptitude for this exciting subject by passing all the required units at Merit or Distinction level, and you have a grade C/4 in English and Maths, you could progress to a Level 3 course.
Careers
This course can provide fundamental creative skills that are valued in other subject areas such as engineering, business or marketing. It could also support progression to an apprenticeship in creative media or a related sector.
Who do you contact for more information?
For more information contact Derby College on 0800 0280289 or enquiries@derby-college.ac.uk
Course Information for Employers
Information for Employers
If you are an employer and would like to know more about the apprenticeships and professional training we deliver or how you can get involved in co-creating and co-delivering curriculum, please contact us via email on businessenquiries@derby-college.ac.uk, call us on 01332 387 421 or visit our employer pages here.
Career Information
Sorry - no lmi data
More Careers Information at: https://www.derby-college.ac.uk/career-pathways
DCG Success Stories
Discover how our students have achieved success. Their hard work and dedication to learning has enabled them to succeed in rewarding careers or progress onto higher education. We encourage progress and aspirational outcomes by guiding people onto learning pathways that lead to positive destinations. Our students have gone on to achieve great things since leaving the College. We would like to share some of their inspiring success stories with you. Get Started...
Use our online application form to apply for this course.
Course Information Last Updated On: September 12, 2023 2:25 pm