Engineering Manufacture – Machinist (Standard) – Level 3
Machinists in the Advanced Manufacturing Engineering sector are predominantly involved in highly skilled, complex and precision work
Course Summary
Subject Area:
Engineering
Apprenticeships
Full Time or Part Time:
FT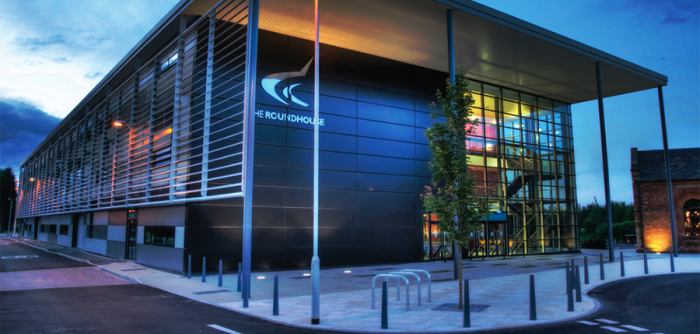 Apply now at: https://www.derby-college.ac.uk/course/engineering-manufacture-machinist-standard-level-3
Course Information for Students
Who is this course for?
Machinists in the Advanced Manufacturing Engineering sector are predominantly involved in highly skilled, complex and precision work, machining components from specialist materials using conventional and/or CNC machine tools such as centre lathes, vertical and horizontal milling machines, horizontal and cylindrical grinding machines, electro discharge machines, and single and multi-axis CNC machine tools centres.
They will be expected to be able to set up, operate and adjust/edit equipment settings as applicable to the machine tool being used. When using CNC equipment, they
will be expected to be able to produce, prove and/or edit programmes. During and on completion of the machining operations, they will be expected to measure and check the components being produced and make adjustments to the equipment/programme to ensure components meet the required specification.
The apprenticeship typically lasts 42-48 months but timescales may vary depending on the apprentice's occupational role and/or their prior relevant qualifications/experience and Assessment of Prior Learning and Knowledge (APL/K) opportunities.
Entry Requirements
Individual employers will set the recruitment and selection criteria for their apprenticeships. In order to optimise success, candidates will typically have four GCSEs at grade C/4 or equivalent, including Mathematics, English and a Science. Alternatively, they should be working at that level.
What will you learn?
After a period of foundation skills and technical knowledge development, all apprentices will be required to achieve the following qualifications:
Level 2 Diploma in Advanced Manufacturing Engineering (Foundation Competence)
Level 2 Diploma in Machining (Foundation Knowledge)
After a further period of skills and technical knowledge development, all apprentices will be required to achieve the following qualifications:
Level 3 Diploma in Advanced Manufacturing Engineering – Machining (Development Competence)
Level 3 Diploma in Machining (Development Knowledge)
How will you learn?
The apprenticeship will be delivered in the workplace and on-site.
What will you need to bring with you?
Apprentices will be expected to comply with their company's standard Personal Protective Equipment (PPE) dress code. Any shortfalls in safety equipment will be addressed during the first week of the course.
How will you be assessed?
The apprentice will need the following specific specialist knowledge:
understand the mathematical techniques, formula and calculation involved in the machining processes such as speeds and feeds, calculating angles/tapers and material removal
understand the practical and theoretical uses of the machines used and their applications
understand the work-holding devices, cutting tools and setting up procedures in adequate depth to provide a sound basis for carrying out the activities, correcting faults and ensuring the work output is to the required specification
They will also need the following specific specialist skills:
read and interpret relevant data and documentation used to produce machined components
determine the most efficient and effective approach to machine the component using a range of tools, machining processes and techniques
select and set up the correct tooling and work holding devices
set and adjust the machine operating parameters to produce the work pieces to the required specification. This will involve setting feeds and speeds for roughing and finishing operations
select and use a range of measuring and testing equipment to check components are to the required quality and accuracy
produce complex and specialist components as a one-off test and trial work piece and/or produce components in small or large batches
contribute to the business by identifying possible opportunities for improving working practices, processes and/or procedures
Where next?
Completion of this apprenticeship standard will be recognised by the relevant professional institutions as the evidence required for Engineering Technician (EngTech) registration through a professional review.
For those deemed capable and ready, there is the chance to progress to higher levels of education and training.
Who do you contact for more information?
For more information contact Derby College on 0800 0280289 or enquiries@derby-college.ac.uk
Is there any financial support available?
Course Information for Employers
Apprenticeship summary
Are they any entry requirements for my apprentice?
What is required from the employer in the workplace?
Behaviours expected within the role
What qualification will my apprentice gain?
What will the assessment look like?
Will my apprentice need to come into college?
Is there any specialist equipment required?
What progression can my apprentice expect after completion of their apprenticeship?
What job roles will this apprenticeship be suitable for?
Will the college help me find an apprentice?
You may already have someone in your organisation or someone has come to you direct asking for an apprenticeship, but if you don't we have a free recruitment service to help you hire the best candidate for your organisation from our talent pool and external advertising through social media and the national apprenticeship services website
Contact us
If you are an employer and you would like to know more, please email businessenquiries@derby-college.ac.uk or call 01332 387421
Career Information
This course could lead to one of these careers...
Engineering Technicians
£40493
Metal Working Machine Operatives
£20823
More Careers Information at: https://www.derby-college.ac.uk/career-pathways
DCG Success Stories
Discover how our students have achieved success. Their hard work and dedication to learning has enabled them to succeed in rewarding careers or progress onto higher education. We encourage progress and aspirational outcomes by guiding people onto learning pathways that lead to positive destinations. Our students have gone on to achieve great things since leaving the College. We would like to share some of their inspiring success stories with you. Get Started...
Use our online application form to apply for this course.
Course Information Last Updated On: November 4, 2021 11:02 am