Diploma in Sport and Exercise Science – Level 3
The Level 3 Diploma in Sport and Exercise Science focuses on the development of the practical, interpersonal and thinking skills required for you to be able to succeed in employment and higher education. The Extended Certificate is the first year of a two-year BTEC programme equivalent to two A-levels.
Course Summary
School Leaver - Vocational/Technical
Location:
Broomfield Hall
Full Time or Part Time:
FT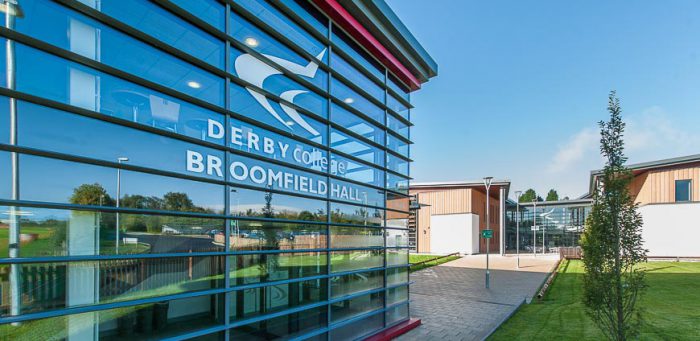 Apply now at: https://www.derby-college.ac.uk/course/diploma-in-sport-and-exercise-science-level-3
Course Information for Students
Who is this course for?
The Diploma in Sport and Exercise Science is a Level 3 qualification which looks at the multi-disciplinary nature of sport and exercise science. The Extended Certificate is the first year of a two-year BTEC programme equivalent to two A-levels.
The first year is made up of four units, with an additional four units being taken in year two. Students will need strong time keeping and organisational skills to excel in their studies, while also requiring coaching and leadership skills for their practical assessments. The course is focussed on candidates who may wish to go on to study Sport in higher education settings.
Entry Requirements
You will need at least five GCSEs at grade 5 or above, including English Language at grade 5 and Maths at grade 5.
The course requires students to develop their coaching skills and therefore there is an expectation that all students will be motivated to deliver and take part in practical sessions. Candidates should have a broad interest in sport and be willing to aid in the delivery and organisation of college sport.
What will you learn?
In Year 1, candidates will study four units:
Functional Anatomy
Coaching for Performance and Fitness
Applied Sport and Exercise Psychology
Specialised Fitness Training
In Year 2, candidates will study four units:
Sport and Exercise Physiology
Field and Laboratory-based Fitness Testing
Applied Research Methods
Physical Activity for Individual and Group Based Exercise
How will you learn?
This course will be delivered on-site at Broomfield Hall.
There are practical sessions in which you will be expected to take part and others that you are expected to lead.
We encourage learners to bring their own laptop to aid their studies.
This programme can be studied alongside our sports academies in Basketball, Cycling, Football and Golf.
You will be expected to maintain an attendance of over 95% throughout the year.
What will you need to bring with you?
There are no additional costs.
In order to access facilities, there may be a requirement for students to travel to Broomfield Hall. This may result in an additional transport cost for these sessions.
Students are expected to wear black tops (T-shirts, jumpers, hoodies etc) when in class and when representing the sports department during coaching sessions. Students are free to wear what they choose on their lower half, providing it is suitable for the activity being undertaken.
There are DCG-branded options to purchase should students wish to do so. However, this is not mandatory: we merely expect compliance with our colour code.
If you also join one of our sports academies, you may be required to purchase an academy-specific uniform which is an additional cost set by that academy.
All students will benefit from having a tablet or laptop to aid them with their studies.
How will you be assessed?
There will be ongoing assessment throughout the year. Each unit will be split into a number of assignments and assessed against the unit content. These assessments will be graded on a Pass, Merit or Distinction basis.
Assessments will be a mixture of presentations, reports, practicals and essays, and will form your portfolio of evidence.
In Year 1 Functional Anatomy is assessed via an externally set exam and Psychology is an externally set synoptic assessment.
In Year 2 Sport and Exercise Physiology involves an externally set exam.
Where next?
After a successful first year, students will progress to the second year of the study programme to complete the Diploma or the Foundation Diploma with Sports Massage Therapy.
Successful candidates may then wish to go on to study Sport Coaching at DCG or different Sport degrees with other higher education providers.
Students may also wish to expand their knowledge and continue their studies for a third year by completing the Diploma in Sport and Exercise Science at Broomfield Hall.
Other courses that may be of interest are the:
Level 3 Diploma in Sports Massage Therapy
Level 2 Certificate in Gym Instruction
Level 3 Diploma in Personal Training
FdA Sport Coaching
Who do you contact for more information?
Course Information for Employers
Information for Employers
If you are an employer and would like to know more about the apprenticeships and professional training we deliver or how you can get involved in co-creating and co-delivering the curriculum, please contact us via email on businessenquiries@derby-college.ac.uk, call us on 01332 387 421 or visit our employer pages here.
Career Information
This course could lead to one of these careers...
£0
£0
£0
£0
£0
£0
More Careers Information at: https://www.derby-college.ac.uk/career-pathways
DCG Success Stories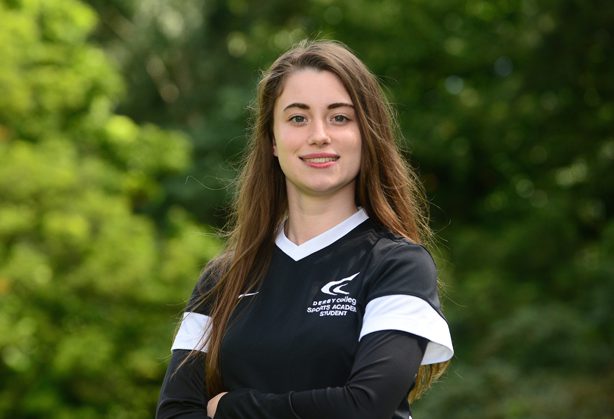 Kirsty Peinelt
Runner Kirsty is well on road to diploma in sports therapy
Luckily I found just the course I was looking for at Derby College. My Level 2 course, which I took in 2013/2014, was fantastic – there wasn't a thing about it that I didn't love. To be a good sports massage therapist you need to thoroughly understand physiology and anatomy, so there is a lot to learn. Get Started...
Use our online application form to apply for this course.
Course Information Last Updated On: September 28, 2023 11:09 am