Diploma in Electrical Installation – Level 1
This one-year introductory course is for people thinking of a career in building services, specialising in electrical installation.
Course Summary
Subject Area:
Construction - Electrical Installation
School Leaver - Vocational/Technical
Full Time or Part Time:
FT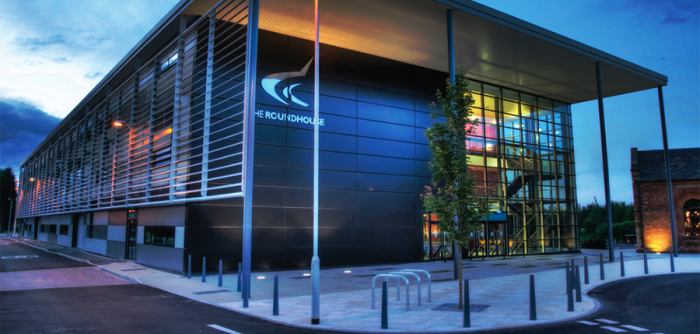 Apply now at: https://www.derby-college.ac.uk/course/diploma-in-electrical-installation-level-1-2
Course Information for Students
Who is this course for?
As well as electrical know-how, learners will develop their skills in maths and English, which will support their main programme of study, help their future progression and enhance their life skills.
Entry Requirements
You will undertake and pass an interview and aptitude test. You will also require one GCSE at grade 4 in either Maths or English and at least a grade 3 in the other subject. You will be required to undertake a GCSE in either Maths or English.
What will you learn?
You will be studying wiring and terminals, fabrication techniques, and electrical science and technology.
The course also covers key subjects including the structure of the construction industry, environmental and sustainability measures in domestic dwellings, and site preparation in the construction industry.
How will you learn?
What will you need to bring with you?
Students will be required to purchase boots, overalls and three polo shirts for the course. These are purchased from the College suppliers. It is also recommended that a course book is purchased to support your study.
How will you be assessed?
You will be assessed on the practical skills and knowledge you gain by completing various tasks and assessments. Maths and English will be assessed through a controlled assessment or final exam.
Where next?
This course allows learners to progress to the City & Guilds Level 2 Diploma in Electrical Installation Studies.
Who do you contact for more information?
For more information contact Derby College on 0800 0280289 or enquiries@derby-college.ac.uk
Course Information for Employers
Information for Employers
If you are an employer and would like to know more about the apprenticeships and professional training we deliver or how you can get involved in co-creating and co-delivering curriculum, please contact us via email on businessenquiries@derby-college.ac.uk, call us on 01332 387 421 or visit our employer pages here.
Career Information
This course could lead to one of these careers...
Electrical Engineers
£44349
Electricians and Electrical Fitters
£32533
Electrical and Electronics Technicians
£30474
Assemblers (Electrical and Electronic Products)
£18562
Skilled Metal, Electrical and Electronic Trades Supervisors
£36723
Other Electrical and Electronic Trades
£35292
Vehicle Technicians, Mechanics and Electricians
£28539
Energy Plant Operatives
£32905
Production Managers and Directors in Mining and Energy
£45221
More Careers Information at: https://www.derby-college.ac.uk/career-pathways
DCG Success Stories
Discover how our students have achieved success. Their hard work and dedication to learning has enabled them to succeed in rewarding careers or progress onto higher education. We encourage progress and aspirational outcomes by guiding people onto learning pathways that lead to positive destinations. Our students have gone on to achieve great things since leaving the College. We would like to share some of their inspiring success stories with you. Get Started...
Use our online application form to apply for this course.
Course Information Last Updated On: October 21, 2022 5:06 pm