Diploma in Customer Service Skills for Cabin Crew, Aviation and Airport Industries – Level 2
This course focuses on the development of customer service skills for specific job roles within the travel and tourism sector. Students will research a range of career options while studying for high grade achievement in English and Maths.
Course Summary
Subject Area:
Travel and Tourism
School Leaver - Vocational/Technical
Full Time or Part Time:
FT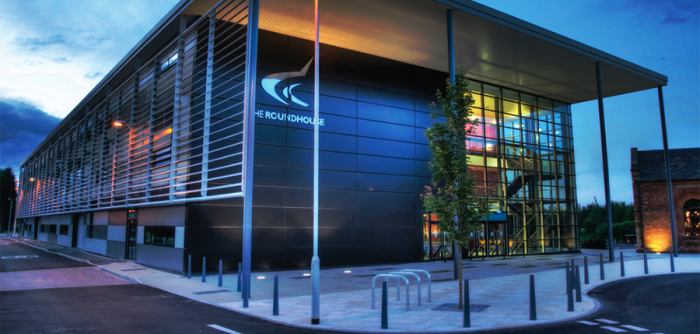 Apply now at: https://www.derby-college.ac.uk/course/diploma-in-customer-service-skills-for-cabin-crew-aviation-and-airport-industries-level-2
Course Information for Students
Who is this course for?
Candidates should apply for this course if they have a desire to work in a customer focussed job role within the travel and tourism sector. While the key focus of the course will be on the customer services skills for this sector, these skills are widely transferable and are required in a broad range of industry sectors.
The course will have a mixture of role play, theory and workplace activities for which students are expected to show commitment, reliability and a 'can do' approach, while often facing new environments or responsibilities.
Students will need to understand the importance of improving their English and Maths GCSE grades. This is essential for their onward progression to higher level courses and to enhance their CV.
Entry Requirements
This course is tailored for students who have the majority of GCSEs at grade 3 and who require English and Maths GCSE resits.
Candidates will need to be people-oriented and display professionalism in their behaviours at all times.
As work experience plays a large part in this course, candidates should be aware that some travel may be required and that early mornings, evenings or weekends may form part of their placements.
What will you learn?
Units include:
The Travel and Tourism Sector
Aviation and Airports
Skills for Cabin Crew
Careers and Work Placement
Additional subjects and activities, such as GCSEs in English and Maths, work experience and tutorials, will also be part of the timetable.
How will you learn?
This course will be delivered at the Roundhouse Campus. Learners should expect to be on-site for 3-4 days per week for face-to-face delivery.
It is expected that students will prioritise their time during the rest of the week for assessments, revision and research.
Work placements may be offered as block weeks, specified days or event-specific dates.
What will you need to bring with you?
All students are expected to wear a blue blazer/tailored jacket and white collared shirt while attending lessons. They should also have smart shoes and matching tailored skirt or trousers for work placements, interviews and visits.
Students may be able to secure financial support towards the cost of the uniform.
It is advisable that students have their own laptop to aid them with their studies throughout the year.
There will also be a nominal charge for selected trips and visits. In previous years students have travelled to London to visit attractions, airports and events. They have also been to local visitor attractions and tourist destinations, conferences at the N.E.C and Derby Arena, and local and regional mass passenger transport hubs.
How will you be assessed?
Assessments will be carried out using a variety of methods including role play, presentations and activities.
Students will need to have good time management and organisation skills in order to meet the ongoing assessment deadlines successfully.
English and Maths are assessed through a series of national exams held in May/June.
Where next?
Further Study
This course is designed for students to progress to the Level 3 Extended Diploma in Travel and Tourism. To do so, students will need to be successful in at least one of their GCSE resits, have excellent attendance and demonstrate strong time management skills.
Careers
You could consider a wide range of roles within the travel and tourism sector but the transferable customer service skills you will develop are relevant to a broad range of industry sectors and job roles.
Who do you contact for more information?
Course Information for Employers
Information for Employers
If you are an employer and would like to know more about the apprenticeships and professional training we deliver or how you can get involved in co-creating and co-delivering the curriculum, please contact us via email on businessenquiries@derby-college.ac.uk, call us on 01332 387 421 or visit our employer pages here.
Career Information
This course could lead to one of these careers...
Travel Agents
£18555
Travel Agency Managers and Proprietors
£25834
Leisure and Travel Service Occupations n.e.c.
£15912
Rail Travel Assistants
£28028
Air Travel Assistants
£24292
Collector Salespersons and Credit Agents
£20637
Sales Related Occupations n.e.c.
£19413
Business Sales Executives
£32539
Roundspersons and Van Salespersons
£17490
Journalists, Newspaper and Periodical Editors
£27377
Marketing Associate Professionals
£23976
Elementary Security Occupations n.e.c.
£19593
Managers and Proprietors in Other Services n.e.c.
£34070
Receptionists
£14390
Conference and Exhibition Managers and Organisers
£21591
Sports and Leisure Assistants
£10316
Catering and Bar Managers
£18122
Waiters and Waitresses
£5951
Aircraft Pilots and Flight Engineers
£86975
Air Traffic Controllers
£109266
Leisure and Theme Park Attendants
£7411
Customer Service Occupations n.e.c.
£16566
Call and Contact Centre Occupations
£17372
Retail Cashiers and Check-out Operators
£10674
Air Transport Operatives
£33085
Managers and Directors in Transport and Distribution
£34261
Transport and Distribution Clerks and Assistants
£24821
Bus and Coach Drivers
£22248
Train and Tram Drivers
£28855
Hotel and Accommodation Managers and Proprietors
£24673
Cleaners and Domestics
£7904
Bar Staff
£6784
Kitchen and Catering Assistants
£8455
More Careers Information at: https://www.derby-college.ac.uk/career-pathways
ERROR -cURL error 28: Operation timed out after 5002 milliseconds with 0 bytes received Get Started...
Use our online application form to apply for this course.
Course Information Last Updated On: June 10, 2022 4:12 pm