Community Sport and Health Officer – Level 3 Apprenticeship
This apprenticeship equips you with the skills to perform the key role of a Community Sport and Health Officer (CSHO) - initiating behaviour change in local residents and communities with regards to engagement in sport and physical activity.
Course Summary
Apprenticeships
Full Time or Part Time:
FT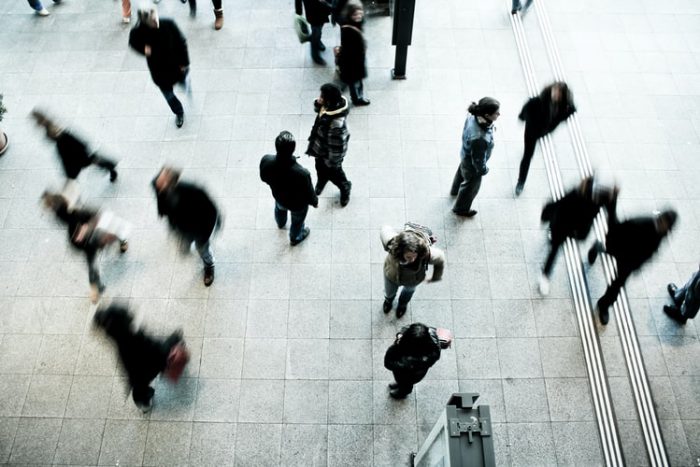 Apply now at: https://www.derby-college.ac.uk/course/community-sport-and-health-officer-level-3-apprenticeship
Course Information for Students
Who is this course for?
The new apprenticeship standards have been developed by employer groups for specific occupations. They contain on-programme training and an end-point assessment. The end-point assessment must be delivered by an independent organisation recognised on the Register of Apprentice Assessment Organisations. Employers of apprentices will select an organisation from the Register to conduct independent end-point assessment of their apprentices.
The CSHO role is flexible and individuals can expect to work varied and unsociable hours, including evenings / weekends, and during school holiday periods. It is unlikely individuals will undertake a regular daily work pattern or set of recurring tasks. Tasks might include attendance at meetings, supervising sessions, liaising with partner organisations, designing marketing collateral, updating social media or reporting against project criteria. It is also important for the CSHO to understand their limitations and boundaries, working with specialists from other professions where appropriate: this may include the police and uniformed services, Allied Health Professionals, counsellors, personal trainers, sports coaches or youth workers.
Preferably candidates will already have an employer ready to start their apprenticeship.
Entry Requirements
Preferably candidates should have already achieved grade 4 or above in English and Maths GCSE or should have achieved a Level 2 equivalent qualification.
What will you learn?
How to initiate meaningful behaviour change based on utilising a strength and asset-based approach
How to work with national governing bodies of sport, county sports partnerships, community organisations, the voluntary sector and sport for development agencies
How to plan programmes of engaging and innovative activities using sport and physical activity
How to understand social barriers and personal motivations of customers to activate local communities
What constitutes an effective sport or physical activity programme and how to measure customer satisfaction
Where to source and how to use customer insight to design sport and physical activity interventions – weekly coaching sessions, social skills groups and volunteering
The funding landscape for sport, physical activity, community regeneration, addressing anti-social behaviour and public health
How to use information technology to monitor and evaluate programmes in order to measure impact and capture outcomes
Understanding the causes, social determinants and distribution of health inequalities
Understanding the importance of physical activity and healthy lifestyles – including basic understanding of nutrition, fitness to work, regular daily activity and mental wellbeing
How sport and physical activity can be used to prevent, minimise and manage anti-social behaviour or low-level criminality by customers
How to stimulate positive activities through using experiential play and animation across community assets – including how to adapt traditional forms of games and sports as well as utilising fun and adventure to encourage positive interaction
The fundamental principles of safeguarding, child protection and working with vulnerable adults
The fundamental principles of first aid in a community sport environment
How will you learn?
This course will be delivered in the workplace and on-site.
What will you need to bring with you?
There are no additional costs. You may be required to attend classes away from the work environment in order to fulfil the knowledge required to complete the apprenticeship. This may result in travel costs.
How will you be assessed?
When you are adjudged to be ready for end-point assessment, you will be entered for your final assessments. As you progress through the course, you will need to be revising information, implementing strategies, and designing and recording activities that will be collated in a portfolio of evidence. This evidence will be relied upon in order for you to meet the assessment standards at the end of your apprenticeship. It will consist of:
Practical observation with questions and answers
Presentation with questions and answers.
Interview
Where next?
Successful completers will be able to move into senior roles within the sector – leading teams of people or specialising with certain populations, particular sports or programmes. On successful completion of this apprenticeship, the Community Sport and Health Officer will be eligible to apply to become an Affiliate of the Chartered Institute for the Management of Sport and Physical Activity (CIMSPA).
Who do you contact for more information?
For more information, contact Derby College Group on 0800 0280289 or enquiries@derby-college.ac.uk
Is there any financial support available?
Course Information for Employers
Apprenticeship summary
Are they any entry requirements for my apprentice?
What is required from the employer in the workplace?
Behaviours expected within the role
What qualification will my apprentice gain?
What will the assessment look like?
Will my apprentice need to come into college?
Is there any specialist equipment required?
What progression can my apprentice expect after completion of their apprenticeship?
What job roles will this apprenticeship be suitable for?
Will the college help me find an apprentice?
You may already have someone in your organisation or someone has come to you direct asking for an apprenticeship, but if you don't we have a free recruitment service to help you hire the best candidate for your organisation from our talent pool and external advertising through social media and the national apprenticeship services website
Contact us
If you are an employer and you would like to know more, please email businessenquiries@derby-college.ac.uk or call 01332 387421
Career Information
This course could lead to one of these careers...
£0
More Careers Information at: https://www.derby-college.ac.uk/career-pathways
DCG Success Stories
Discover how our students have achieved success. Their hard work and dedication to learning has enabled them to succeed in rewarding careers or progress onto higher education. We encourage progress and aspirational outcomes by guiding people onto learning pathways that lead to positive destinations. Our students have gone on to achieve great things since leaving the College. We would like to share some of their inspiring success stories with you. Get Started...
Use our online application form to apply for this course.
Course Information Last Updated On: January 26, 2023 9:51 am