BTEC Higher National Certificate in Business – 2 years
This BTEC Higher National qualification in Business will assist you to become a professional, self-reflecting, resilient individual who is able to adapt and be flexible to meet the demands of employers in the business sector. BTEC Higher Nationals include a Level 4 Certificate (HNC) and a Level 5 Diploma (HND).
Course Summary
Subject Area:
Business, Leadership and Management
Higher Education
Full Time or Part Time:
PT
Days/Times:
Thursday 9:00 - 17:30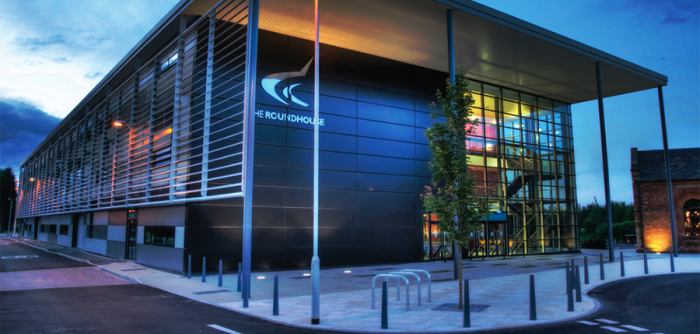 Apply now at: https://www.derby-college.ac.uk/course/btec-higher-national-certificate-in-business-2-years
Course Information for Students
Who is this course for?
The Higher National Certificate (HNC) in Business is suitable for all students wishing to study a part-time higher education course in business, including those who are self-employed, employed or those who have employer sponsorship. The course is ideal for anyone looking to work in business, whether that be in a small company or a large corporate organisation.
The Higher National Certificate (HNC) is a Level 4 qualification made up of 120 credits and will be studied part time over two years.
This course is recommended for students who wish to develop the skills, knowledge and understanding they need to achieve high performance in the business environment. The course also assists students to develop enquiring minds, critical thinking and solutions to problems, enabling them to gain the abilities and confidence to work across different business functions. Students who complete this course are able to lead, manage, respond to change and tackle a range of complex business situations. Students also develop employability skills and competencies for career success.

Entry Requirements
All applicants must be at least 18 years of age and will be invited to an interview to discuss their qualifications, experience and any other related issues.
For those who have recently been in education, the entry profile is likely to include one of the following:
A BTEC Extended Diploma in Business or a related subject area
At least three A-levels or AS Levels in related subject(s)
Other related Level 3 qualifications
An Access to Higher Education Diploma from an approved further education institution
Relevant work experience
An international equivalent to the above qualifications
Applicants will also need:
At least four GCSEs at grade 9-4 (A* – C) to include English and Maths or the equivalent
The cost of this part-time course is £3,250 per year
Applicants aged over 21 years at the start of their course and who have been out of education for at least three years are classed as 'mature students'. The prior qualifications and/or work experience of such applicants will be reviewed and discussed at interview to consider if their individual profile shows they have the potential to achieve the qualification. If we believe it does, and all other requirements of the admissions process are met, such applicants may be enrolled.
In line with the Consumer Act and as articulated in our Student Protection Plan, we reserve the right to close a course if there are insufficient students to make the course viable.

What will you learn?
The two-year BTEC Level 4 Higher National Certificate in Business requires 120 credits: eight units, each with a value of 15 credits.
Core Units (mandatory – each worth 15 credits)
Business and the Business Environment
Marketing Processes and Planning
Human Resource Management
Leadership and Management
Accounting Principles
Managing a Successful Business Project (Pearson-set)
Two optional units (each worth 15 credits) from Level 4 which the College will choose from the list below:
Business Law
Entrepreneurial Ventures
Digital Business in Practice
Professional Identity and Practice
The core higher education academic year will be for a duration of 33 (thirty three) weeks for the purposes of maintenance loans. You will receive a proportion of this time as direct delivery, with any additional time – as deemed appropriate by the programme team and the awarding body – for activities such as induction, tutorials, research, directed study and reading weeks etc. The direct delivery time for this course will be 33 weeks.

How will you learn?
We are planning that our teaching, learning and assessment for 2022/2023 will be face to face with some online delivery. Each module will take a unique approach that best supports you in achieving the learning and assessments. You will join a variety of online lectures, discussions, tutorials and activities. You will have access to a Virtual Learning Environment (VLE) and Microsoft Teams where a range of resources and activities will be provided. You will engage with your peers and teachers via face-to-face classes and, if required, Microsoft Teams, engaging in a range of innovative planned sessions.
At times, we may be required to change our plans to comply with Government guidelines. If we make changes, you will be kept up to date via announcements through your course VLE, email or Microsoft Teams.
It is expected that you will attend all planned sessions, whether they be online or in person. If you are not able to attend, you will be able to contact your tutor to discuss it with them and receive any support or guidance. A range of resources will be provided on the VLE/Microsoft Teams for you to access following a missed session. The hours allocated per week will include taught hours with the teacher and, as with any higher education course, there is also the requirement for independent learning outside the class.
The academic year is divided into three terms.
The HNC:
• Requires successful completion of eight units over two years
• Mixes six core and two optional units, each with a value of 15 credits (120 total)
• Follows the General Business pathway
At the end of Year 2, you will achieve a Higher National Certificate in Business.

What will you need to bring with you?
Many students find it beneficial to bring their own laptop or tablet to make notes during the lesson. Other students make notes using a method that is suitable to their individual needs. The College also has laptops that students can use on site.
How will you be assessed?
Your knowledge and understanding for all modules will be assessed through a variety of methods. These will include written work such as assignments, group work and presentations, giving a presentation with assessor questioning, making a PowerPoint presentation, creating academic posters, displays or leaflets, or keeping a reflective journal. All assignment activity will support you in developing skills in academic writing, verbal presentations, teamwork and analysis.
A variety of forms of assessment evidence will be used, suited to the type of learning outcomes being assessed. Some units, for example, require a practical demonstration of skills while others require students to carry out their own research and analysis, working independently or as part of a team.
The College offers a comprehensive development programme as part of your studies to support your progression in these areas. You will have access to a Higher Education Academic Coach and supportive tutorials in addition to your classes.

Where next?
Having a BTEC Higher National Certificate in Business allows students to specialise by committing to specific career paths and progression routes to degree-level study.
On successful completion, you can develop your career in the business sector through entering employment in job roles such as:

• Business Team Leader/Manager
• Business Development Manager
• Business Advisor
• Office Manager
• Human Resource Manager/Consultant
• Assistant Marketing Manager
• Finance Officer
• Accounts Assistant
• Contract Officer
• Supply Chain Executive

Alternatively you may choose to continue in your existing employment and seek promotion opportunities.
Successful completion of the BTEC Higher National Certificate is equivalent to completing the first year of a Business-related honours degree at a UK university. The qualification is recognised by higher education providers (e.g. universities) as meeting admission requirements to many relevant business-related courses, including for example:
• BTEC Level 5 Higher National Diploma
• Relevant degree courses at Year 1 or Year 2 (this depends on the provider, so please check.)
You should always check the entry requirements for degree programmes at specific higher education providers where you wish to gain admission.

Who do you contact for more information?
For more information, contact Derby College Group on 0800 0280289 or enquiries@derby-college.ac.uk
Disclaimer
In line with the Consumer Act and our Student Protection Plan, we reserve the right to close a course – if there are insufficient student numbers to make the course financially viable.
Course Information for Employers
Information for Employers
If you are an employer and would like to know more about the apprenticeships and professional training we deliver – or how you can get involved in co-creating and co-delivering the curriculum – please contact us via email on businessenquiries@derby-college.ac.uk, call us on 01332 387 421 or visit our employer pages here.
Career Information
This course could lead to one of these careers...
Management Consultants and Business Analysts
£32566
Business and Related Associate Professionals
£25602
Business Sales Executives
£32539
Sales Accounts and Business Development Managers
£41093
Business and Financial Project Management Professionals
£39380
Marketing Associate Professionals
£23976
Other Administrative Occupations
£16206
Business and Related Research Professionals
£28348
Business, Research and Administrative Professionals
£32508
IT Business Analysts, Architects and Systems Designers
£37310
Financial Institution Managers and Directors
£32790
IT Specialist Managers
£40230
Financial Accounts Managers
£26195
Office Managers
£27894
More Careers Information at: https://www.derby-college.ac.uk/career-pathways
DCG Success Stories
Discover how our students have achieved success. Their hard work and dedication to learning has enabled them to succeed in rewarding careers or progress onto higher education. We encourage progress and aspirational outcomes by guiding people onto learning pathways that lead to positive destinations. Our students have gone on to achieve great things since leaving the College. We would like to share some of their inspiring success stories with you. Get Started...
Use our online application form to apply for this course.
Course Information Last Updated On: May 19, 2023 3:56 pm