Apprenticeship – Mechatronics Maintenance Technician (Standard) – Level 3
This apprenticeship for mechatronics maintenance technicians is designed as a three-year programme.
Course Summary
Subject Area:
Engineering
Apprenticeships
Full Time or Part Time:
FT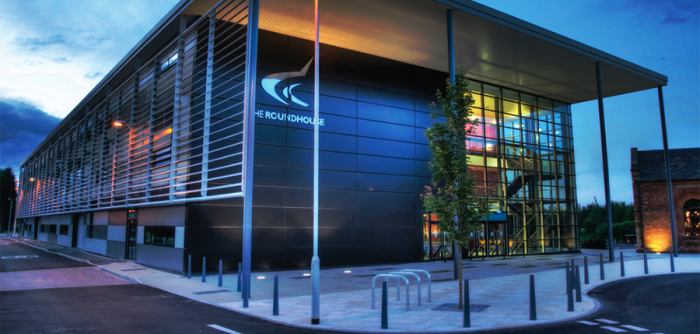 Apply now at: https://www.derby-college.ac.uk/course/apprenticeship-mechatronics-maintenance-technician-standard-level-3
Course Information for Students
Who is this course for?
This apprenticeship for mechatronics maintenance technicians is designed as a three-year programme. It equips you with a complex blend of skills, knowledge and occupational behaviours across the electrical, electronic, mechanical, fluid power and control systems disciplines.
Typically, the duration of this apprenticeship is 36 – 48 months. This may be reduced for a candidate with previous relevant experience or who is already part-qualified.
Entry Requirements
Individual employers will set the selection criteria for their apprenticeships. In order to optimise success, candidates will typically have four GCSEs at grade C or equivalent, including Mathematics, English (grade 4 or above) and a Science. Employers who recruit candidates without English or Maths at grade C or above must ensure that the candidate achieves this standard prior to the completion of the apprenticeship.
What will you learn?
You will study:
Foundation Competence (12 to 18-month duration)
Level 3 academic subjects (18 to 48-month duration)
Level 3 competence qualification (workplace-based)
Academic and practical learning will include:
Analytical and Scientific Methods for Engineers
Project Design, Implementation and Evaluation
Instrumentation and Control Principles and Applications
Mathematics for Technicians
Mechanical, Electrical, Electronic and Digital Principles and Applications
Quality Assurance Principles within Mechatronic Systems
Applications of Pneumatics and Hydraulics
Health, Safety and Risk Assessment in Engineering
Plant and Process Principles and Applications
Condition Monitoring and Fault Diagnosis
Business Improvement Techniques
You will cover the following units:
Complying with Statutory Regulations and Organisational Safety Requirements
Working Efficiently and Effectively in an Engineering Environment
Using and Communicating Technical Information
Conducting Business Improvement Activities
Producing Components using Hand Fitting Techniques
Maintaining Mechanical Devices and Equipment
Maintaining Electrical Equipment/Systems
Wiring and Testing Electrical Equipment and Circuits
General Turning, Milling and Welding Applications
Producing Engineering Project Plans
How will you learn?
The apprenticeship will be delivered in the workplace and on-site.
What will you need to bring with you?
Apprentices will be expected to comply with their company's standard PPE dress code. Any shortfalls in safety equipment will be addressed during the first week of the course.
How will you be assessed?
There will be two phases of training to ensure that apprentices meet this apprenticeship standard, in line with specified employer requirements.
The foundation phase will be intensive off-the-job training focused on developing the apprentice's core skills, knowledge and behaviour, allowing them to work effectively with supervision in a largely simulated working environment. This stage will typically require 1400 Vocational Guided Learning Hours, building up from basics to more complex engineering operations and practices. The tasks will be aligned to the job role to develop a range of tailored core engineering techniques. By the end of this phase, the apprentice will therefore be able to demonstrate, under independent test conditions, that they can deploy the relevant skills and occupational behaviours.
There will be an employer endorsement as part of the final assessment of this phase to ensure that the apprentice has demonstrated full competence against the knowledge, skills and behaviours in this standard. The employer will sign off that the apprentice is 'job ready' as a competent mechatronics technician.
Where next?
Completion of this apprenticeship standard will be recognised by the relevant professional institutions as the evidence required for Engineering Technician
registration (EngTech) through a professional review.
For those deemed capable and ready, further career development and progression opportunities could be considered, such as Mechatronic Maintenance Engineering or higher levels of education and training.
Who do you contact for more information?
For more information contact Derby College on 0800 0280289 or enquiries@derby-college.ac.uk
Is there any financial support available?
Course Information for Employers
Apprenticeship summary
Are they any entry requirements for my apprentice?
What is required from the employer in the workplace?
Behaviours expected within the role
What qualification will my apprentice gain?
What will the assessment look like?
Will my apprentice need to come into college?
Is there any specialist equipment required?
What progression can my apprentice expect after completion of their apprenticeship?
What job roles will this apprenticeship be suitable for?
Will the college help me find an apprentice?
You may already have someone in your organisation or someone has come to you direct asking for an apprenticeship, but if you don't we have a free recruitment service to help you hire the best candidate for your organisation from our talent pool and external advertising through social media and the national apprenticeship services website
Contact us
If you are an employer and you would like to know more, please email businessenquiries@derby-college.ac.uk or call 01332 387421
Career Information
This course could lead to one of these careers...
Electrical and Electronics Technicians
£30474
Engineering Technicians
£38961
More Careers Information at: https://www.derby-college.ac.uk/career-pathways
DCG Success Stories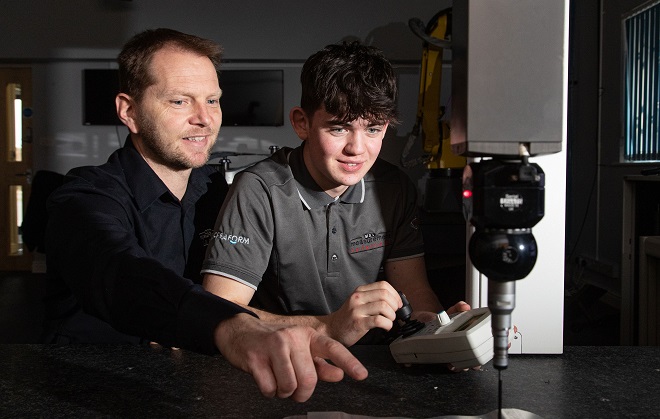 Measurement Solutions Limited – Employer
MSL's first apprentice, Charlie, makes great impact on the business
We were looking for an apprentice so we interviewed Charlie and liked what we saw. We found him to be bright, confident and self-disciplined. Get Started...
Use our online application form to apply for this course.
Course Information Last Updated On: November 4, 2021 11:02 am