Advanced Technical Diploma in Bricklaying – Level 3
You will be equipped with bricklaying skills at an advanced level.
Course Summary
Subject Area:
Construction - Brickwork
School Leaver - Vocational/Technical
Location:
Hudson Building
Full Time or Part Time:
FT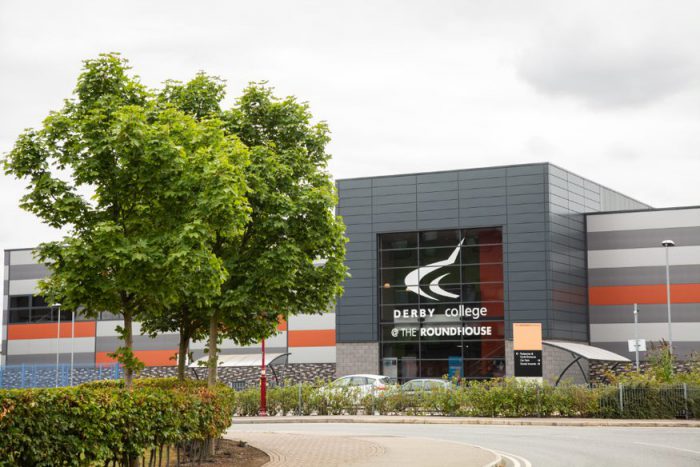 Apply now at: https://www.derby-college.ac.uk/course/advanced-technical-diploma-in-bricklaying-level-3-2
Course Information for Students
Who is this course for?
You will be equipped with bricklaying skills at an advanced level, completing more complex and challenging tasks while gaining a broader overview of project management. You will also develop supervisory skills to improve your career prospects within the construction industry.
Entry Requirements
Offers of a place on the course are dependent on your qualifications and practical aptitude. You should have successfully completed Level 2 Brickwork and you will need GCSE Maths and English at grade C (4) or above.
Following a successful interview and initial assessment, you will be allocated a place to study the practical and theoretical elements of advanced bricklaying. Parents and carers are welcome to attend the interview but not the initial assessment.
What will you learn?
You will study:
Health and Safety
Material Science
Advanced Craft Skills
Environmental Issues
Managerial Studies
Architectural Design
Practical and theoretical tests will be delivered throughout the programme of study.
As well as improving your practical abilities, you will develop your skills in maths and English, which will support your main programme of study, enhance your life skills and help with your future career progression.
How will you learn?
You will be taught on-site.
While we make every endeavour to run programmes as advertised, we reserve the right to cancel those which do not enrol sufficient numbers to make them viable.
What will you need to bring with you?
You will need to supply your own safety footwear. A small charge may be made for any other Personal Protective Equipment required to complete the course.
How will you be assessed?
You will complete a study programme and formative assessments in preparation for a knowledge-based written exam and a synoptic practical end test.
Where next?
Further study

You can progress to a Professional Construction qualification as a full-time learner. If you continue your studies, you will develop your literacy and numeracy skills further.
Careers

There is the potential to enter an apprenticeship or employment in the construction industry, specialising in trowel occupations.
Who do you contact for more information?
For more information, contact Derby College Group on 0800 0280289 or enquiries@derby-college.ac.uk
Course Information for Employers
Information for Employers
If you are an employer and would like to know more about the apprenticeships and professional training we deliver or how you can get involved in co-creating and co-delivering the curriculum, please contact us via email on businessenquiries@derby-college.ac.uk, call us on 01332 387 421 or visit our employer pages here.
Career Information
This course could lead to one of these careers...
Bricklayers and Masons
£28514
Other Construction and Building Trades
£29003
More Careers Information at: https://www.derby-college.ac.uk/career-pathways
DCG Success Stories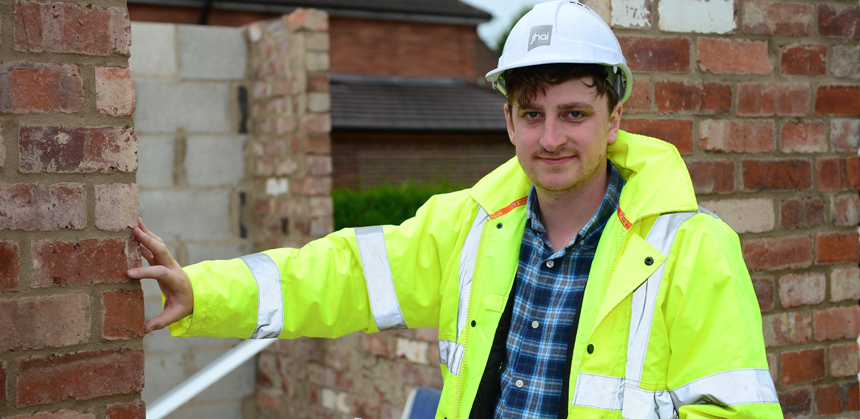 Jamie Wasley
Construction apprentice Jamie became a Buildings Inspector
At college you learn the skills and intricate details you need, especially on Level 3. The biggest thing I found is it gives you a place to practise. When you get to site it's not practice, you're building and it's staying up. You've got to stand back and be happy with it. The big thing about college was the lecturers were brilliant, "not "yes, sir", "no sir." They taught you stuff you needed to know. You notice yourself becoming more useful at work. You learn something and then you can apply it. Get Started...
Use our online application form to apply for this course.
Course Information Last Updated On: February 27, 2023 9:45 am