Advanced Apprenticeship – Early Years Educator (Level 3)
This apprenticeship will help you advance your career as an Early Years Educator, planning and supervising child-initiated and adult-led activities which are based around the needs and interests of each individual child.
Course Summary
Apprenticeships
Full Time or Part Time:
PT

Apply now at: https://www.derby-college.ac.uk/course/advanced-apprenticeship-standard-level-three-early-years-educator-2
Course Information for Students
Who is this course for?
This apprenticeship provides you with a progression route once you have completed a Level 2 programme. It is also ideal if you have been working in an early years environment for a considerable amount of time as you may be able to start your studies at Level 3.
Entry Requirements
You need maths and English qualifications at Level 2 but we can support you with this. You will need to be screened to ensure you are operating at a minimum of Level 1 Functional Skills.
You should also be contracted for a minimum of 16 hours per week and be keen to progress in an early years career.
What will you learn?
The expected patterns of children's development
A range of underpinning theories of how children learn and develop
The importance of promoting equality and diversity
The importance of children's holistic development, for example speech
How to support children's transitions in life, for example from nursery to school
Data protection
Safeguarding and child protection
How to prevent cross-infection
Maths and English at Level 2 (unless exempt)
End Point Assessment – external assessments
How will you learn?
There is classroom delivery every Tuesday.
You are also expected to commit to self study.
What will you need to bring with you?
How will you be assessed?
Observations
Questioning
Products of work and projects
Professional discussions
Where next?
You could progress to Level 4 programmes.
Who do you contact for more information?
For more information, contact Derby College Group on 0800 0280289 or enquiries@derby-college.ac.uk
Is there any financial support available?
The apprenticeship is free if you are under 18. There is a cost to the employer if you are over 18.
Course Information for Employers
Apprenticeship summary
This apprenticeship provides a higher level of study and qualification for the early years sector.
The apprentice will attend the Roundhouse at the College on a Tuesday as part of their working week. This information is documented on the One File account as their off-the-job training.
If not exempt, the apprentice will also attend classes for Level 2 maths and English.
Once they have completed their Diploma and Functional Skills, they will enter the apprenticeship gateway and start preparing for their End Point Assessment.
Are they any entry requirements for my apprentice?
They should have a Level 2 Early Years Practitioner qualification unless they have experience: in that case, they may be able to advance straight to Level 3 study. Your assessor will advise.
They also need GCSEs graded C/4 or above. If they do not have these qualifications, we will screen them but they must be operating at a high Level 1. The apprentice will then attend classes to complete their maths and English qualifications.
What is required from the employer in the workplace?
The employer should provide:
A contract of a minimum of 16 hours
Paid time to attend College on a Tuesday
Training
Support
Behaviours expected within the role
Professional
Empathic
Excellent interpersonal skills
Excellent timekeeping
A commitment to pursuing an early years career
What qualification will my apprentice gain?
Level 3 Early Years Educator
What will the assessment look like?
Observations
Questioning
Projects
Professional discussions
Will my apprentice need to come into college?
Is there any specialist equipment required?
The apprentice will need a laptop.
What progression can my apprentice expect after completion of their apprenticeship?
They could progress to a Level 4 programme.
What job roles will this apprenticeship be suitable for?
Will the college help me find an apprentice?
You may already have someone in your organisation or someone who has come to you directly asking for an apprenticeship. However, if you don't, we have a free recruitment service to help you hire the best candidate for your organisation from our talent pool and we can provide external advertising through social media and the National Apprenticeship Service's website.
Contact us
If you are an employer and you would like to know more, please email businessenquiries@derby-college.ac.uk or call 01332 387421
Career Information
This course could lead to one of these careers...
£0
£0
£0
£0
£0
£0
£0
More Careers Information at: https://www.derby-college.ac.uk/career-pathways
DCG Success Stories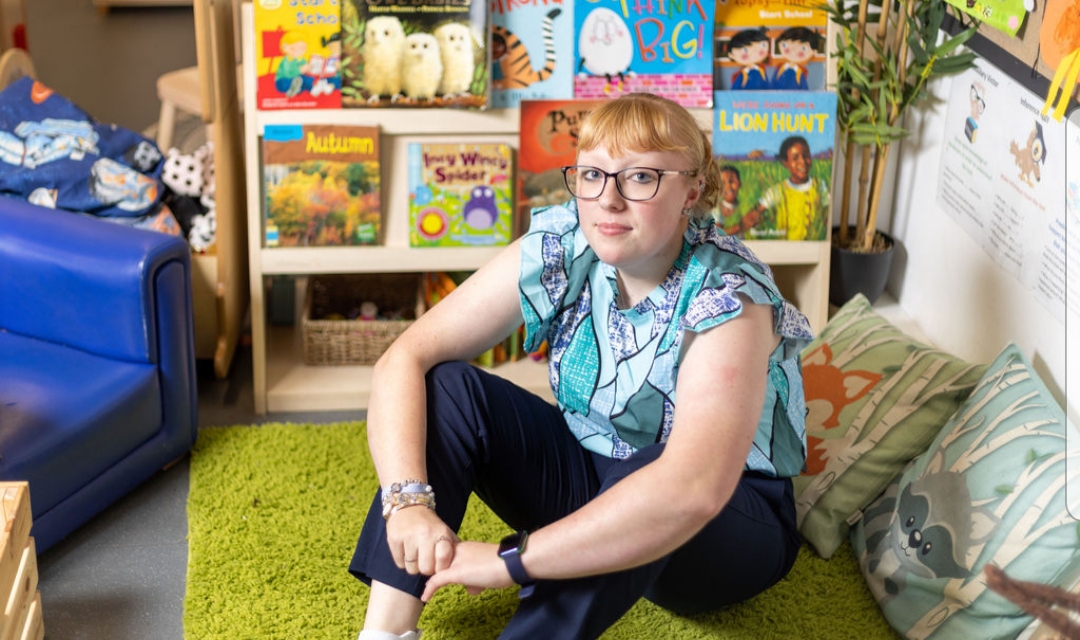 Lauren Chorley
DCG early years apprentice Lauren couldn't be in better school.
Derby College helped me get my level 3 apprentice placement at Carlyle Infants and Nursery School in Littleover and I'm so pleased they did.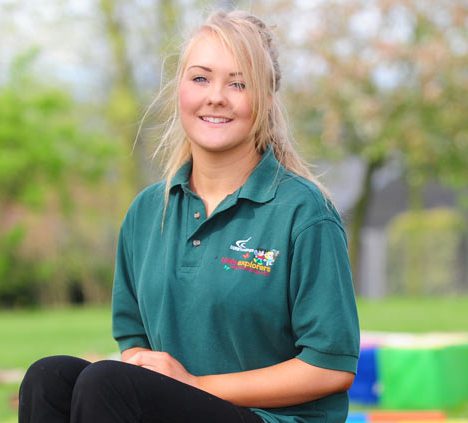 Harli-Marie Richards
Exploring the rewards of a childcare career
It's a great job and I love the fact that the children are free to enjoy the outdoor space. Little Explorers is special and I can't imagine any other nursery quite like ours. I definitely see my longterm career in nursery care – and I applied straight away when a permanent role became available at Little Explorers. Get Started...
Use our online application form to apply for this course.
Course Information Last Updated On: February 15, 2023 2:27 pm