Adult Short Course – Introduction to Music Technology
This course will provide an introduction to using the music software Logic to record your own music.
Course Summary
Adult and Community
Location:
Joseph Wright Centre
Full Time or Part Time:
PT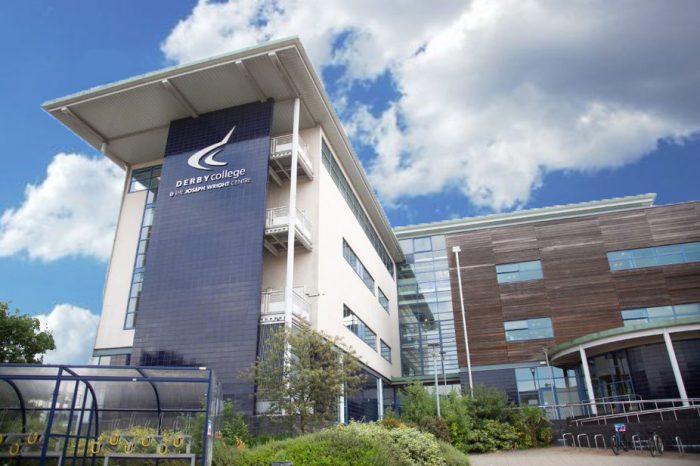 Apply now at: https://www.derby-college.ac.uk/course/adult-short-course-introduction-to-music-technology-2
Course Information for Students
Who is this course for?
This course will provide an introduction to using the music software Logic to record your own music. Over the six weeks of the course, you'll cover the basic functions of Logic including using loops, recording audio and adding basic effects to make your recordings sound better. You'll also explore how musical compositions are structured. This course will take place on Monday nights between 6.00PM and 8.30PM at the Joseph Wright Centre.
Entry Requirements
There are no formal entry requirements, other than an interest in learning about music technology. This is a short course designed for adult learners aged 19+.
What will you learn?
You will cover:
The basics of Logic (music recording software)
How to use loops to build musical compositions
How to record audio
Structuring compositions
Adding effects to make your recordings sound better
How will you learn?
What will you need to bring with you?
How will you be assessed?
There is no formal assessment, though you will receive feedback on your work.
Where next?
Further Study
This course could be taken in isolation as a pleasurable creative outlet.
However, you could also choose to progress to our Certificate in Performing Arts (Music pathway) which is a more formal qualification aimed at adults.
Who do you contact for more information?
For more information contact Derby College on 0800 0280289 or enquiries@derby-college.ac.uk
Course Information for Employers
Information for Employers
If you are an employer and would like to know more about the apprenticeships and professional training we deliver or how you can get involved in co-creating and co-delivering curriculum, please contact us via email on businessenquiries@derby-college.ac.uk, call us on 01332 387 421 or visit our employer pages here.
Career Information
This course could lead to one of these careers...
Musicians
£19106
Photographers, Audio-visual and Broadcasting Equipment Operators
£20809
Other Skilled Trades
£27355
Other Teaching and Other Educational Professionals
£22759
Education Advisers and School Inspectors
£34240
Further Education Teaching Professionals
£32997
Arts Officers, Producers and Directors
£23406
More Careers Information at: https://www.derby-college.ac.uk/career-pathways
DCG Success Stories
Discover how our students have achieved success. Their hard work and dedication to learning has enabled them to succeed in rewarding careers or progress onto higher education. We encourage progress and aspirational outcomes by guiding people onto learning pathways that lead to positive destinations. Our students have gone on to achieve great things since leaving the College. We would like to share some of their inspiring success stories with you. Get Started...
Use our online application form to apply for this course.
Course Information Last Updated On: February 13, 2023 10:19 am