Adobe Photoshop Basics
Learn the skills you need to use Adobe's most significant photo editing software.
Course Summary
Subject Area:
Creative Media (Moving Image and Audio) and Digital Multi-Media
Adult and Community
Location:
Joseph Wright Centre
Full Time or Part Time:
PT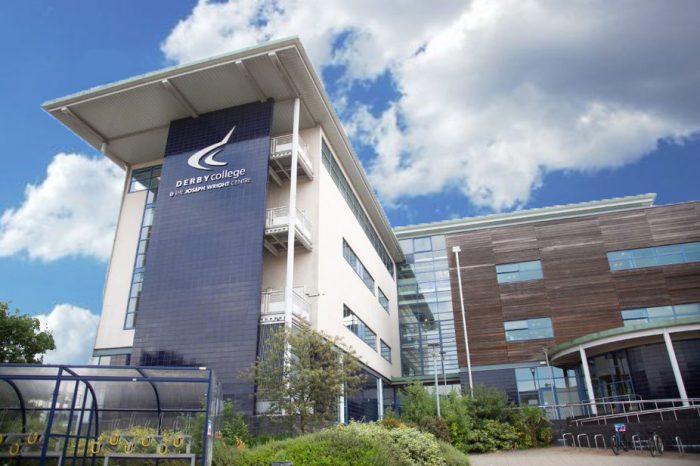 Apply now at: https://www.derby-college.ac.uk/course/adobe-photoshop-basics-2
Course Information for Students
Who is this course for?
If you have an interest in photo editing, are looking to gain an insight into creative design, and want to upskill and improve your knowledge, this course is for you.
Entry Requirements
No formal qualifications are required.
What will you learn?
Learn the skills you need to use Adobe's most significant photo editing software.
This course will help you to master the foundations of Adobe Photoshop's interface. It covers the tools, menus and palettes necessary for using Photoshop, while exploring techniques to help you create professional looking images.
You will be guided through a series of practical tasks that will help build your knowledge and confidence in using the software, enabling you to understand the photo editing process and how to apply this to your own work or role.
How will you learn?
Sessions will take place on site, face to face.
What will you need to bring with you?
You will be provided with full access to Adobe Creative Cloud for the duration of the course.
However, attendees are encouraged to supply their own images to edit during the sessions.
How will you be assessed?
You will compile a portfolio of evidence based on practical exercises.
Where next?
Who do you contact for more information?
For more information, contact Derby College Group on 0800 0280289 or enquiries@derby-college.ac.uk
Course Information for Employers
Information for Employers
If you are an employer and would like to know more about the apprenticeships and professional training we deliver or how you can get involved in co-creating and co-delivering the curriculum, please contact us via email on businessenquiries@derby-college.ac.uk, call us on 01332 387 421 or visit our employer pages here.
Career Information
This course could lead to one of these careers...
Photographers, Audio-visual and Broadcasting Equipment Operators
£20809
Marketing and Sales Directors
£57044
Graphic Designers
£23412
Advertising and Public Relations Directors
£46673
Web Design and Development Professionals
£24830
Marketing Associate Professionals
£23976
More Careers Information at: https://www.derby-college.ac.uk/career-pathways
DCG Success Stories
Discover how our students have achieved success. Their hard work and dedication to learning has enabled them to succeed in rewarding careers or progress onto higher education. We encourage progress and aspirational outcomes by guiding people onto learning pathways that lead to positive destinations. Our students have gone on to achieve great things since leaving the College. We would like to share some of their inspiring success stories with you. Get Started...
Use our online application form to apply for this course.
Course Information Last Updated On: March 23, 2023 3:06 pm