Access to Higher Education Diploma – Science
Access to Science is a QAA-approved programme for students who are aged 19 plus and want to study a science-related degree at university, but who do not meet the standard entry requirements.
Course Summary
Subject Area:
Access to Higher Education
Adult and Community
Full Time or Part Time:
PT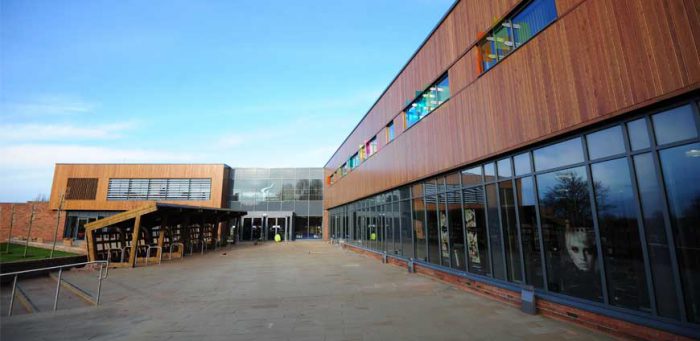 Apply now at: https://www.derby-college.ac.uk/course/access-to-higher-education-diploma-science
Course Information for Students
Who is this course for?
Access to Higher Education Diplomas ensure that you are well prepared for university study as well as future employment. As well as broadening your scientific knowledge, we will help you develop your academic writing skills and improve your digital literacy and study skills. If you are returning to learning after a break from education, then this course is for you.
This programme is delivered at our Ilkeston campus on different days and at different times which will be discussed in more detail at your interview.
Entry Requirements
Applicants are required to have at least a grade C (4) or above GCSE in Science, Maths and English.
Selection is on the basis of an interview and an initial assessment. You will be invited to an interview to discuss your qualifications, experience and any other related issues. You are also encouraged to attend an open evening to discuss the course with the tutors.
What will you learn?
This is a one-year programme that prepares students for university courses in science-based subjects. You will also gain practical experience in the lab and develop the academic skills needed to succeed in higher education such as research skills, referencing, note-taking and participation in group discussion.
Modules* will cover a range of topics in Biology, Chemistry, Physics, Maths and Study Skills.
The course is ideal for students who wish to pursue a career in science-based professions.
* Please note modules may be subject to change.
How will you learn?
You will learn on-site in our well-equipped lab through lectures, group discussions and practical work. You'll be taught by tutors who are specialists in their subject.
You'll need to commit to 12 hours a week of face-to-face contact time during term time. This will take place over two days each week. You'll also be expected to spend a similar amount of time on personal study.
What will you need to bring with you?
You will require an electronic device for word processing such as a laptop or a PC and access to the Internet.
How will you be assessed?
While on the programme, you will be assessed using a variety of methods: assignments, practical work, reports, presentations, poster presentations and open book exams.
All assessment methods have been designed to focus on skills specific to the industry while incorporating key transferable skills.
Where next?
Students who successfully complete this programme will be able to apply to universities offering diplomas and degree courses in a range of science-based subjects.
Here are a few examples of the variety of higher education routes taken by our previous students: Veterinary Science (Nottingham), Diagnostic Radiotherapy (Derby), Sound Engineering and Production (Salford) and Paramedic Science (Worcester).
This course could also lead directly to employment.
As with all qualifications, the award of the Diploma does not guarantee progression to a higher education course: this will depend upon learners meeting conditions set by individual universities for specific degrees.
Who do you contact for more information?
For more information, contact Derby College Group on 0800 0280289 or enquiries@derby-college.ac.uk
Course Information for Employers
Information for Employers
If you are an employer and would like to know more about the apprenticeships and professional training we deliver or how you can get involved in co-creating and co-delivering the curriculum, please contact us via email on businessenquiries@derby-college.ac.uk, call us on 01332 387 421 or visit our employer pages here.
Career Information
This course could lead to one of these careers...
Biological Scientists and Biochemists
£34117
Natural and Social Science Professionals n.e.c.
£37307
Laboratory Technicians
£19706
More Careers Information at: https://www.derby-college.ac.uk/career-pathways
DCG Success Stories
Discover how our students have achieved success. Their hard work and dedication to learning has enabled them to succeed in rewarding careers or progress onto higher education. We encourage progress and aspirational outcomes by guiding people onto learning pathways that lead to positive destinations. Our students have gone on to achieve great things since leaving the College. We would like to share some of their inspiring success stories with you. Get Started...
Use our online application form to apply for this course.
Course Information Last Updated On: May 12, 2022 3:53 pm